Enter now for a chance to win...
We've teamed up with the makers of Fences to giveaway THREE pairs of tickets to a special screening of the blockbuster film, Fences.
The screening will take place at an exclusive London venue on the 22nd February – so make sure you save the date!
If you're not one of the lucky three, don't worry, you won't leave empty handed. We've got 10 Original Film Soundtracks (courtesy of Sony Classical Music) and film posters up for grabs too!
Competition ends Friday 17th February 2017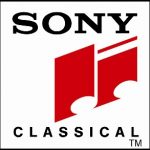 Save