If you're into slaying all day, here's your chance to win one of Ebin Best-Selling Bundles that includes lace spray, edge gel and eyelashes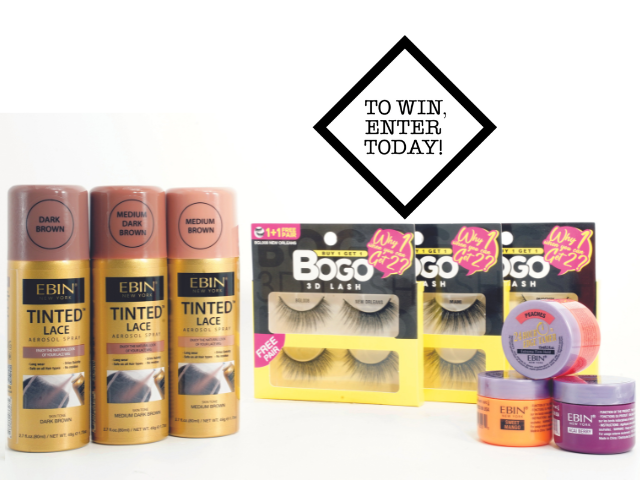 The bundle will consist of 1x Ebin's best-selling Tinted Lace Spray (80ml), 1x Edge Tamer Refresh (15ml), and 1x BOGO Lash pack. The tinted spray helps you create a natural look and buildable coverage for your lace front. Edge Tamer Refresh has the same strong hold to slick down flyaways and baby hairs as the famous 24 Hour Edge Tamer – the difference is the refreshing fragrances. BOGO Lash is a two-for-one pack of lashes for twice the glam. There are 10 bundles to be won. Enter now for your chance to win.
UK ONLY
Closing date 28th November 2022
For terms & conditions
This competition is now closed for entries.
---
More Freebies to win…