Win a set of four Kaniz Dry Body Oils, each with a different fragrance to suit your mood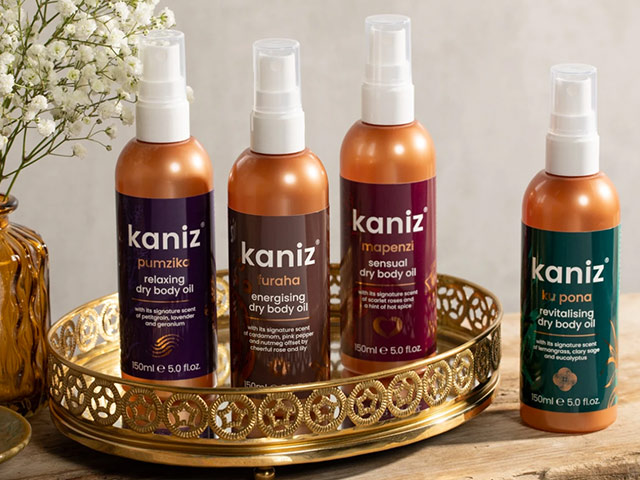 Kaniz is a range of body oils inspired by the melting pot of Zanizibar – a nation which brings together beauty, health and wellness traditions from Africa, India, Oman and Persia. The Kaniz Dry Body Oils are infused with unique signature fragrances to evoke your senses and enhance your well-being. Fragrances consist of: relaxing Pumzika (lavender and geranium); energising Furaha (spicy and peppery); revitalising Ku Pona (lemongrass and eucalyptus) and sensual Mapenzi (roses and spice). Enter our competition now to win a set of all four body oils.
UK ONLY
Closing 12th April 2021
For terms & conditions
This competition is now closed for entries.