Your chance to win a 100ml bottle of Safah's Naturals Extra Dark Jamaican Black Castor Oil, to help keep your hair in great condition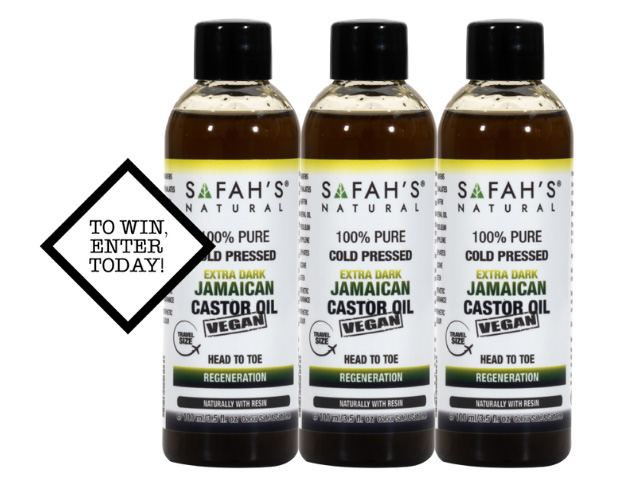 Jamaican black castor oil has a ton of different benefits – it treats dandruff, moisturises hair, promotes hair growth, treats acne and even relieves muscle pain. It also contains deep-moisturising Omega 9 and fatty acids. Who wouldn't want this multi-purpose oil in their beauty locker? Safah's Natural's Extra Dark Jamaican Black Castor Oil is the more roasted and thicker version of the product and is ideal for all of the above and more. It's your chance to try this amazing, enriching oil and who knows, it might become your beauty staple. We've got 10 bottles of this dark nectar to give away.
UK ONLY
Closing 26th April 2021
For terms & conditions
This competition is now closed for entries.