With super natural ingredients from Africa and South East Asia, the Premae skincare range serves those suffering from eczema, psoriasis, dermatitis and skin inflammation. With the largest range of naturally vegan foundations for black women, Premae is a pioneering brand with expansion plans for 2016-2019. Words by Victoria Akuagwu
What's your Doctorate in?
I have a Doctorate of Science in Chemistry, Biology & Modern Medicine
When did your love for beauty and skincare start?
The journey began when I was 17 and working at The Body Shop. I had awful skin and felt insecure and unattractive. Suffering with both eczema and acne, I often took to lots of heavy makeup to mask the imperfections in my skin. Whilst working for the brand, I learned that skincare was the foundation for beauty. I begun studying ingredients, training staff, developing my artistry before moving onto Bobbi Brown and more luxury brands.
What do you love and loath about the natural beauty industry?
I love the new brands and innovations that come out each week, each year and the way beauty resembles fashion, with the revival of old faithful ingredients like coconut and olive oil, which my mother has used since I was a baby. I find it challenging when the mainstream media confuses customers so they don't understand the difference between pseudo- natural i.e.; ingredients that have bulking agents in them. Not everything that is natural is raw. There is a difference. The easier way to understand it is to liken it to food and drink. With natural drinks that contain added sugars and fructose syrups, they are from concentrate. Not from concentrate is usually fresh and natural with minimal pasteurisation to keep it sustainable in different weather conditions. This applies to Premae. It is an all natural brand, with less than one per cent mineral salts to stabilise the formulations and increase the shelf life.
Can you predict any beauty trends that black women should be know about this summer?
I think black women will reclaim the full lip this summer. With the likes of Kylie Jenner and white women appropriating black features, we will see black women reclaiming their own beautiful features and amplifying them. We will also see women wearing afro's and investing in black owned skincare, shying away from mass produced non-black owned brands.
You're also a formulator for Premae, what new products will you be launching in the near future?
I love bodycare but couldn't seem to brand it right, so it wasn't selling as well as my face care. I will be launching a new body care range with natural SPF at the Afro Hair & Beauty LIVE Show in May that I'm very excited about. Its taken four years of research find the right formulae. I will expand my colour cosmetics line in 2017, once I can find a vegan way of producing vibrant colours for eyes and lips. Everything has to reflect my core brand values, otherwise – Premae just becomes another 'natural' brand. Our allergy-free USP is very important and sets us apart.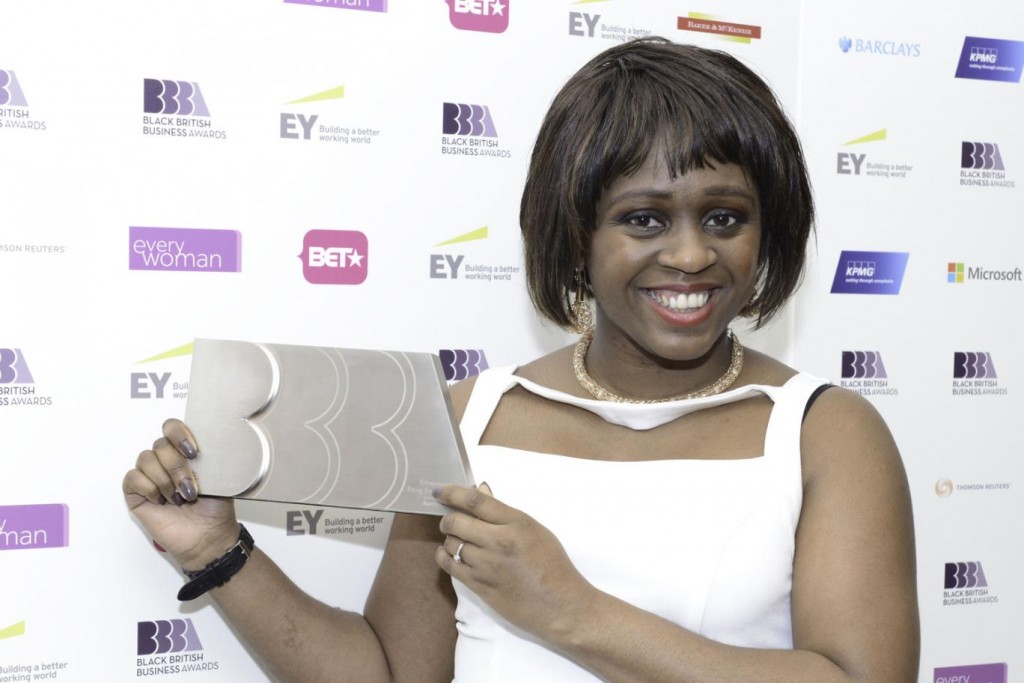 What advice would you give to young girls looking up to you to start their own all natural beauty line?
I would say, go and work in the industry for your favourite brand for at least 18 months. Start as soon as you get your National Insurance card. Work your way up quickly to manager by being positive, enthusiastic and doing more than you are paid to do. Study the numbers, learn how to reach and set financial targets. The beauty aspect is easier than the business aspect so pay attention to the harder parts. Once you are confident that you can exceed targets, take a course in cosmetic making, and if you can afford to – get a degree. It's not essential. Look at the industry and see what you can bring that doesn't exist. Test the market at a local market – Spitalfields is great. Keep refining until you find a formula that works, packaging that is pretty and a sales strategy that gets you results.
Who are your inspirations?
I love so many women in the industry. Everyone brings something unique and inspirational. I love what Bobbi Brown and Iman have achieved, making their brands household names. I love new entrepreneurs coming up behind me like Florence of MDM Flow. I hope my career goes like Sade's, where I come up with a smashing brand every decade and then retreat to the countryside and just live life with my kids and husband.
What's next for Dr Clare?
This is exclusive information, but I am currently working on a second brand for the mass market. You'll see it launch in 2017 but may not realise that it's mine until it is well known.
Sum up your signature style in 3 words
Natural, monochromatic, boho
Tell us a beauty secret that you've discovered?
That women are prettiest with little to no makeup. Men respond to women who have a natural look. So as often as you can, go out with a naked face and see what happens!
Trapped on a desert island, which three products and/or tools are your must-haves
Black Liquid Eyeliner – any brand, I'm currently using Sleek
Premae MMFoundation in Sweet Date 13
Raw unrefined olive or grapseed oil
Where can we find you?
Premaeskincare.com