Now is the time to boost immunity with a health supplement. These 10 energy boosters will provide you with the right nutrients to stay healthy during the cold season
Now more than ever is the time to boost immunity during the winter period with a health supplement that will help you fight cold and infections. With Covid-19 hanging above us, it's a good idea to practice good self-care by fortifying your immune system and keep your body strong and functioning and healthy with the right nutrients. By Bene Kofie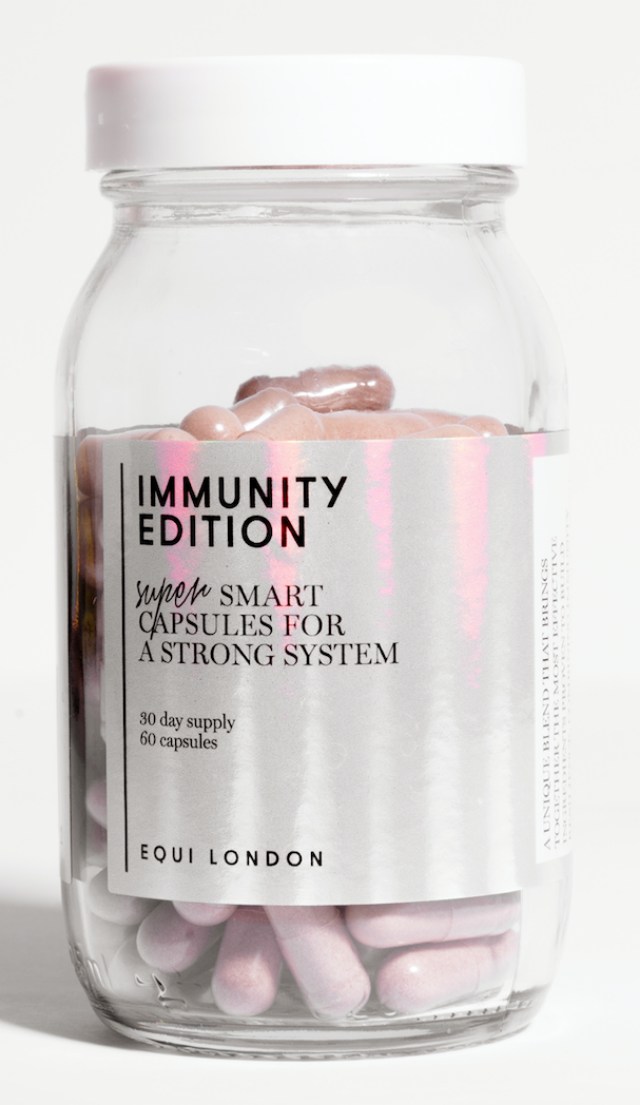 Equi London Immunity Edition (£33/60 caps) is a body-balancing immunity supplement that can boost flagging energy levels. This supplement has come to the rescue with its powerhouse super-secret ingredient Andrographis. This fever-fighting herb is used in Ayurvedic medicine in Asia and contains properties that research shows improves reactions from colds and viruses. From a brand created by women for women, this vegan health restorer is packed with a combination of additional nutrients that support your immune system such as zinc and vitamin C.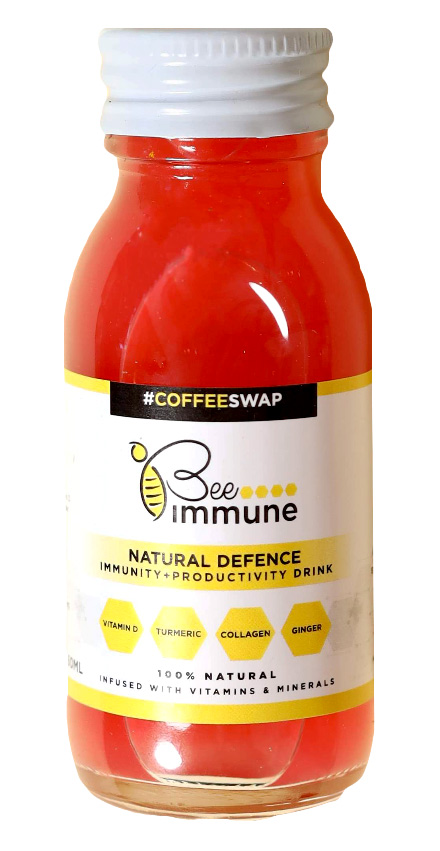 If pills and hard-to-swallow capsules aren't your thing, Bee Immune (£25/7 bottles), created by a mother and daughter duo, has released a tasty immunity-boosting drink. It contains many nourishing medically proven ingredients such as turmeric, ginger, collagen and honey that are proven to increase concentration and productivity. This once-a-day supplement is low in sugar but will help boost energy levels and assist the body's natural defences.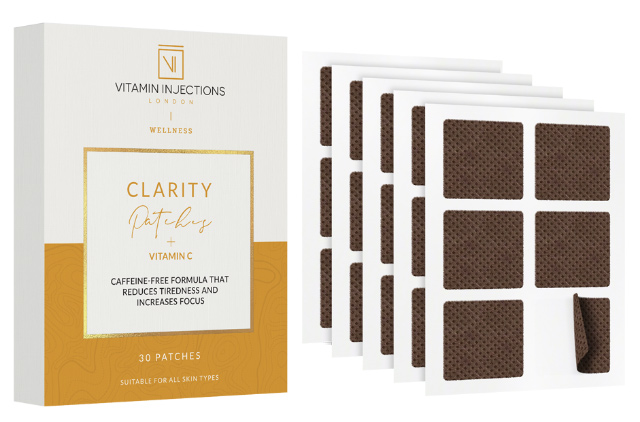 For those on the go, it's now even easier to breeze through your everyday tasks whilst the Vitamin Injections London Clarity Patches (£59.99/30 patches) work their magic through your skin. This black founder aesthetician product delivers a caffeine-free formula that contains vitamin C and Omega 3, to help reduce tiredness and increase focus. The transdermal vitamin patches are said to be more effective than oral supplements and are available in colours that suit deeper skin tones.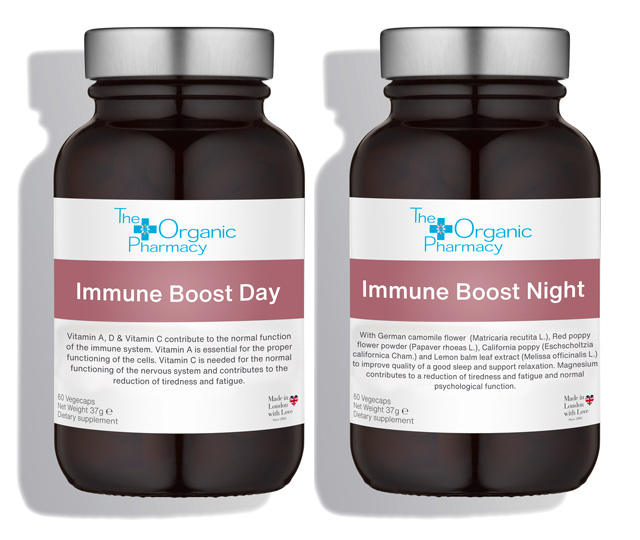 It's time to bid farewell to those pesky seasonal colds and boost your immune system with The Organic Pharmacy Immune Boosting Kit (£84). This supplemental duo packs a punch, with a blend of vitamins to help your immune and respiratory systems, giving your body some extra help during sniffle season. They are rich in vitamins A, C and D, which all contribute to a healthily functioning immune system. The night version offers protection while you sleep and contains a mixture of magnesium and herbs for your body's recovery.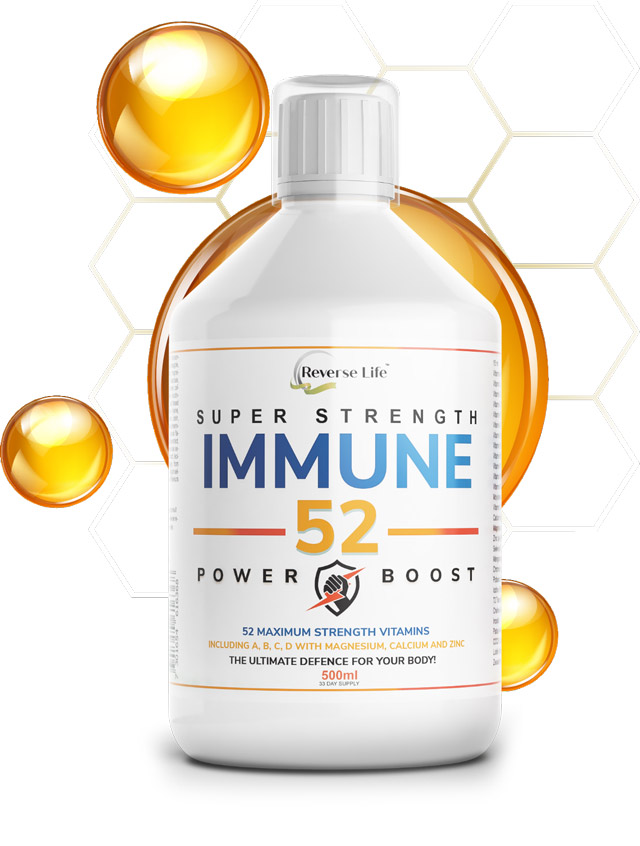 The darker months and cloudy skies deprive our bodies of the benefits we need to get through the long days of winter. Nourish from within using the Immune 52 Power Boost (£29). The high active dose of vitamin D3 in this liquid supplement, alongside a fusion of plant extracts, electrolytes, amino acids will give your body a layer of strength to help fight off what the season throws at you. This vegan, cruelty-free and non-GMO blend offers defence support to function normally throughout your day.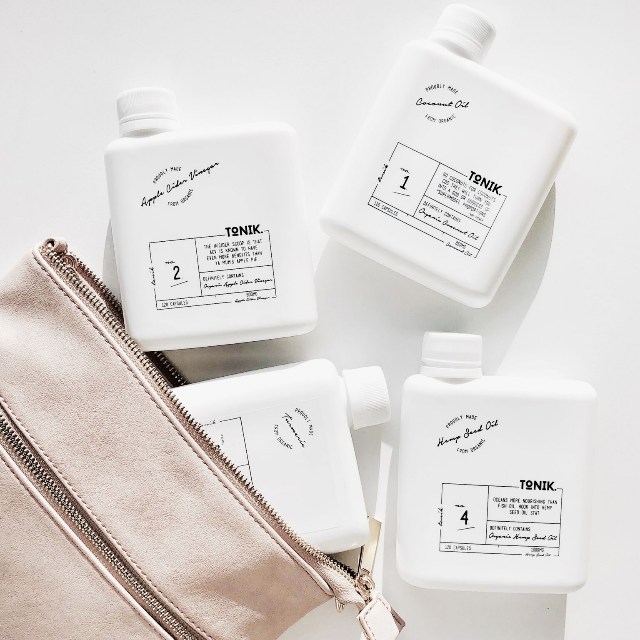 The Tonik's natural supplements (£44/120 caps) is a four-line range of feel-good capsules that comprise of : 1. Coconut Oil: 2. Apple Cider Vinegar; 3. Turmeric and 4. Hemp Seed Oil, all of which do their bit to boost or repair the immune system, help with joint and muscle health or aid digestion. The liquid-filled soft gel capsules make them quick and easy to swallow. Incorporated into your daily routine, and depending on your requirements, the supplements will provide a variety of benefits, thanks to the illness-fighting ingredients, which work by increasing microbial activity against bacteria and viruses and developing the body's natural antioxidant enzymes – perfect for keeping you fit and healthy this season.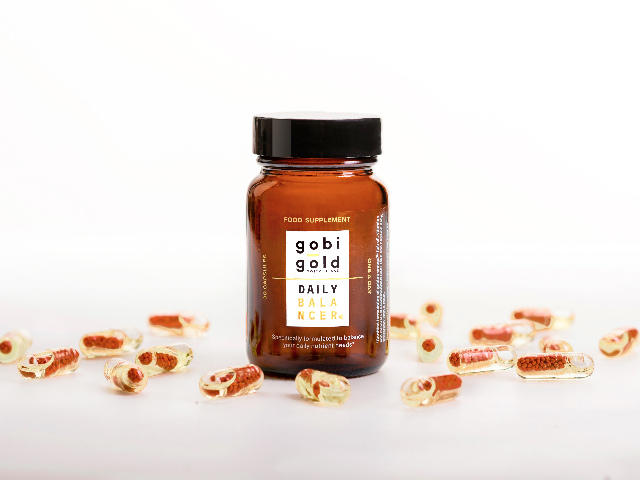 Gobi Gold Daily Balancer (from £30/30 caps) tackles the lack of balance in our modern day diets, due to the depleted nutritional value found in today's food production. The company has put together a cocktail of nutrients including Omega 3 and vitamins A, C, D, K, biotin and zinc, designed to help achieve the right amount of of body and mind function. Delivered fresh to your door.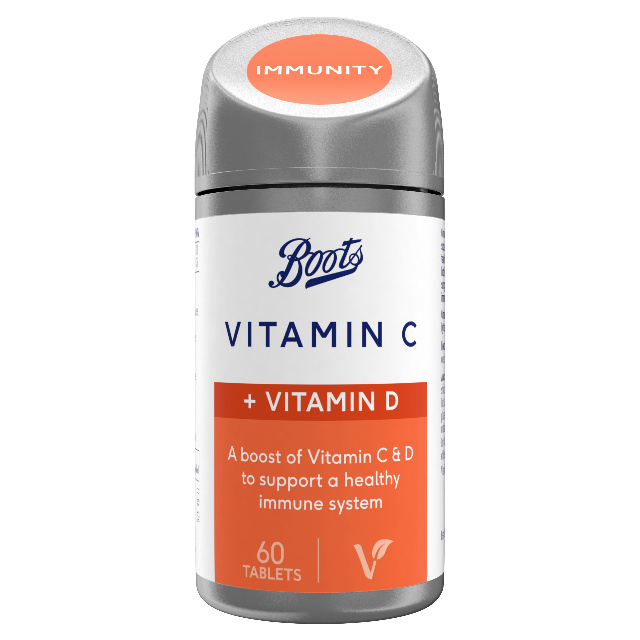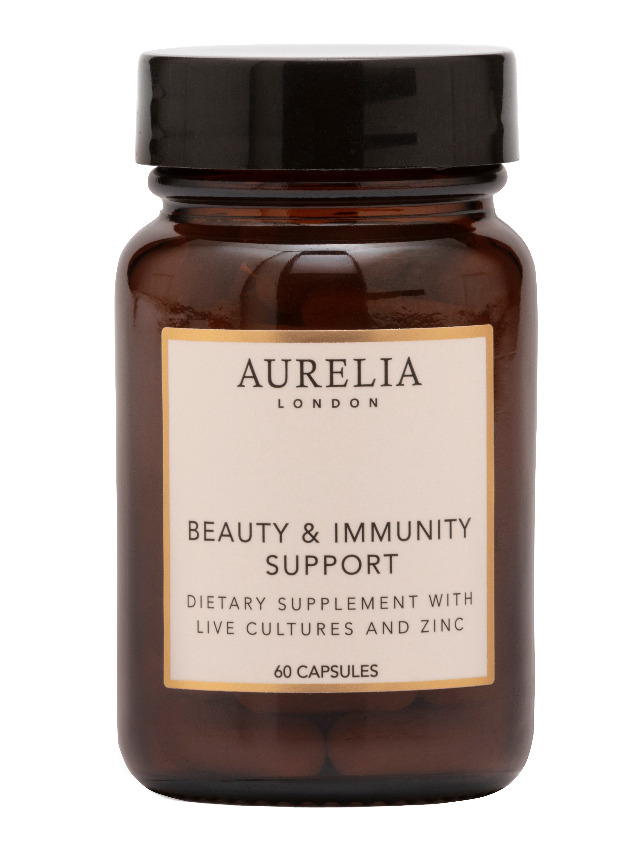 Your search for a beauty boost and immunity support all-in-one is officially over. The London-based skincare experts have launched their first probiotic supplement that provides quality supplement technology for your holistic wellness and beauty routine. Aurelia London Beauty & Immunity Support (£60/60 caps) contains a carefully crafted multi-strain probiotic of three different strains combined with zinc to support body immunity functions. It is suitable for vegans and is gluten and allergen-free.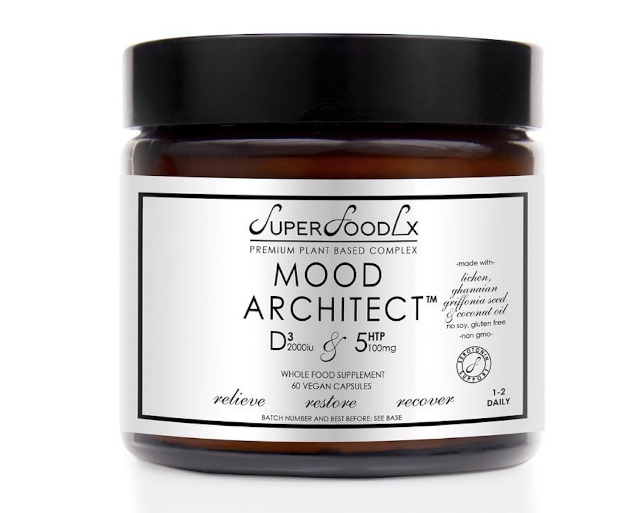 Family and black-owned vegan hair wellness brand SuperfoodLX produce high-performance supplements that help with hair growth. 'Many of our customers were saying that they knew that their hair loss was due to stress,' says CEO Paula Francis, 'So, we addressed that concern by introducing stress-relieving products.' Mood Architect (£27/60 caps) are vitamin supplements that are designed to support your emotional state and wellbeing while promoting hair health. It contains two active ingredients: vitamin D3, known for its crucial role in regulating mood and combatting depression and 5HTP, linked to serotonin, an essential chemical for good mood maintenance.
---
Wellness…