Hairdresser Louis Byrnes shares the technique used in his latest I Can I Am I Will photo shoot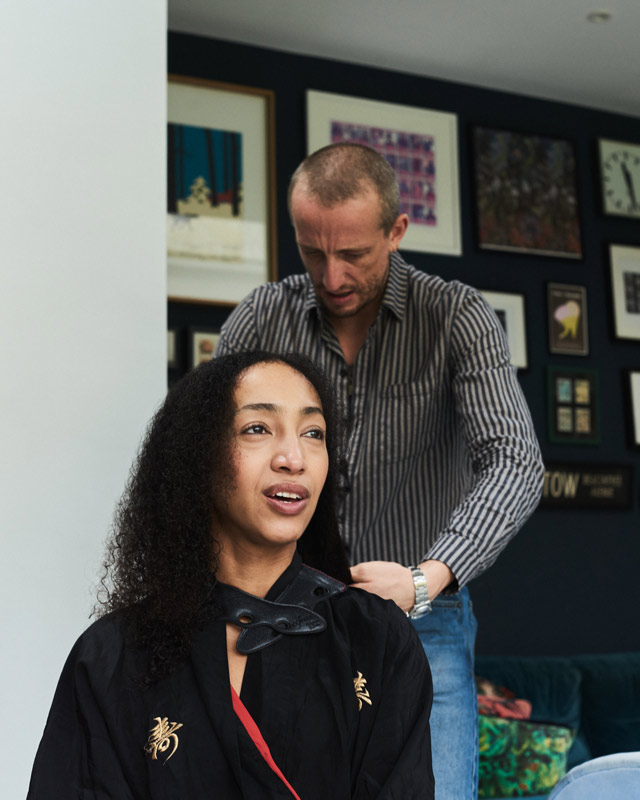 As part of his I Can I Am I Will campaign, Louis worked with client Hazel Gardner on his latest shoot.
In 2007 Hazel was diagnosed with a rare form of cancer that went undetected for some time, it was a small cell cancer that is usually found in the lungs but with Hazel it was in her cervix. Hazel was treated at the Royal Marsden Hospital and underwent 18 months of chemo and radiotherapy. The treatment Hazel underwent to save her life caused her to lose all her hair.
Louis produces these shoots for each client to raise awareness, giving them an opportunity to have a voice. Hazel's message is clear; Do not ignore your body, inform yourself on what is happening, give yourself that moment of acceptance and understanding, and understand that your mental health supports the physical recovery.
Hazel is now fully recovered and with her gorgeous curls are now fully regrown. To enhance the natural curl in Hazel's luscious locks, Louis used the L.O.C method.
The Liquid Oil Cream Method (L.O.C) is a technique for moisturizing curly hair. It consists of hydrating the hair with water or a water-based product which is your liquid, sealing in the moisture with oil and then applying a curl cream product to close the hair cuticle which prevents moisture loss.
The Afro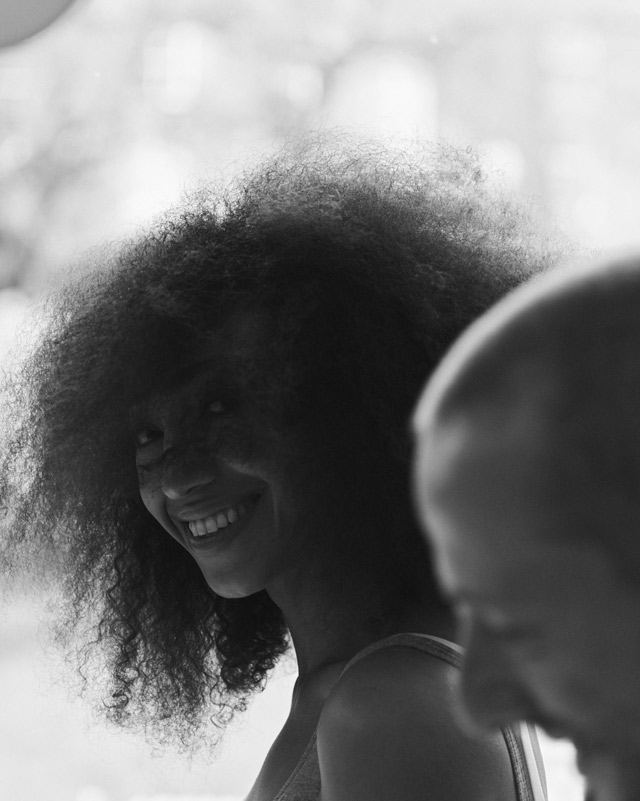 THE LOC
Step One – apply leave in conditioner to moisturize each strand of hair to freshly washed combed hair, the dryer your hair the more it will absorb the product.
Step Two – apply a thin layer of natural oil to the hair to help lock in the moisture from the leave in conditioner, the amount of oil needed will vary depending on the porosity of the hair.
Step Three – Cream Apply a creamy moisturizer curl enhancer to seal moisture in, this will provide your curls with definition and hold.
The Twist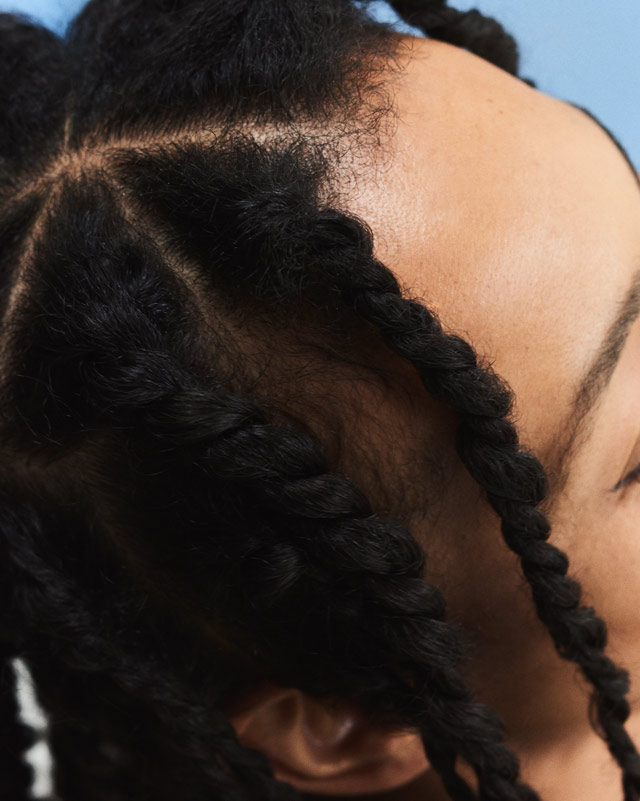 Use the L.O.C. method to apply hair products.
The twists are best made when the hair is wet and somewhat relaxed from soaking with hot water.
Divide the hair into multiple sections, the start by twisting two sections of hair around one another, this can also be done with one section of hair and a comb.
The amount of hair in each section will determine the size of finished twist.
As the hair starts to dry it will shrink, creating a tight twist. Allow to dry naturally.
---
Hazel learned a lot about herself before, during and after her cancer treatment. She shares some affirming tips with us.
I Can – do anything which is something I used to struggle with, I always put barriers up or fear before.
I Am – resilient which is something people used to say to me before, but I now have a true affinity with that word. I do actually feel really resilient, to help me get where I am today, and I think my mind is the most resilient it has ever been.
I Will – always endeavor to share my story as I have done today and use everything I have learned to help other people, whether it's through a quick interaction or with someone who is going through something more serious.
I just think if anything, I have learned so much about myself and how to help people going through similar things. So, yeah, I'll always be there for people if they want to talk to me.

Hazel Gardner