Fashion designer Elle B Mambetov discovered how the colour of her skin denied her the right to justice and fairness at the hands of the British justice system
American fashion designer Elle B Mambetov's life reads like a Jackie Collins novel. She had the fashion world at her feet, as a London Fashion Week designer. Then suddenly her world was cruelly turned upside down when she was wrongly jailed for two years in a British prison for fraud. Elle's is a remarkable story of survival against the odds.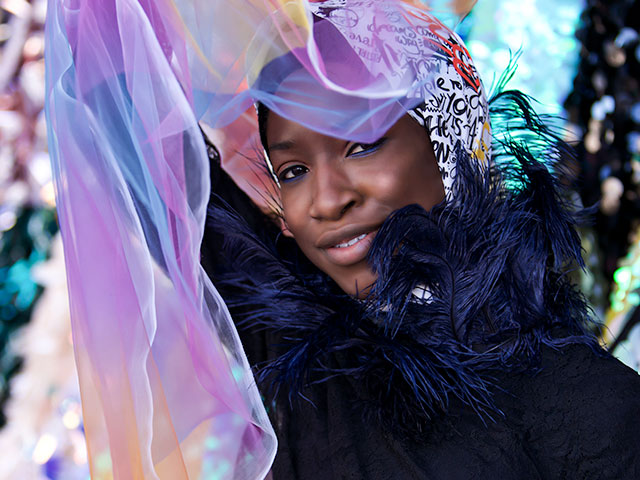 What's your background?
I was born in the suburbs of Dallas, Texas. My mom raised me and my twin brothers all on her own. She is an extremely strong woman. I think she passed some of that strength along to me. I had an amazing childhood. I can still remember my bedroom filled with Care Bears in every colour.
I was fortunate enough to grow up feeling very loved and being introduced to different cultures through travel and hobbies. I feel my mother really helped me to see the world differently by way of experience. Most of my life I didn't feel "black".
Have you always been creative?
Yes, I've always been creative and I've always been interested in fashion. I was the weirdo who wasn't playing outside but was asking for a sewing machine for her birthday and going on trips to Utah to learn how to sew. I've always been a bit different I suppose. I've always had a vision and direction for my life. Even from when I was 7-years-old I'd written my first business plan. I had the full support of my mother, which has always been a blessing. Other people didn't understand me, understand what I was doing or why I wanted to do it. At time mom didn't either but she still supported me. That was helpful in me realising my dreams as a designer.
When did your interest in fashion design begin?
My interest in fashion has been there for as long as I can remember. It's this innate pull that doesn't go away, no matter what I've been through in my life that pull just doesn't go away. It pushes all the pain and hurt and fear aside and causes me to walk and take steps forward towards my goals.
When did you move to London?
I first touched down in London a few days before Christmas in December 2011. I had a plan, to move to China first to learn about manufacturing, then onto London. My mother was much happier when I told her I was moving to London, rather than when I was uprooting my life to move to China and didn't speak a word of Mandarin.
You became a London Fashion Week designer at just 26 with the label Sophia Beckford, how did you raise the funds to put on a fashion show?
Sophia Beckford was a joint effort and project between me and my former partner. At the time, we developed a few different brands and Sophia Beckford was the brand that received the most attention. Sophia Beckford was at times in the hands of different people, as I even closed a deal at one point with a former Dragon's Den investor. It was later that I became a womenswear designer, launching my luxury brand Elle B. Zhou in London.
You had the world at your feet and suddenly found yourself serving two years in a British prison on fraud charges totalling over $1M. How on earth did that happen?
I was living my dream that's for sure. In an instant my life changed, and I found myself screaming at the top of my lungs to get out. To be held unjustly in a foreign prison is something I couldn't ever have imagined. I've always been a bit of a social butterfly and it was easy for me to make friends. I never thought that my former friend targeted me and would scam me and use my name to commit fraud. It's just unthinkable. That betrayal is a feeling that hasn't gone away. I'm always second guessing myself, because at that time someone close to me, who I'd talk on the phone with, eat dinner with, was stealing from me and scamming me.
The police found him and arrested him and charged him with six counts of fraud, to which he confessed to. He actually confessed to defrauding me. They let him go. They let him out on bail and he absconded. And when it turned out that he was up to more than we all knew, the police came for me, and refused to even admit that they had no idea where he was. For one year, despite government release orders sent for me twice, for nearly one year they refused to admit that they had no idea where he was. I was arrested and my property seized without a warrant. And when release orders came for me, I wasn't released.
I was tormented in so many ways, all the way up until the end. I was fortunate enough to have a personnel officer and other prison staff who made some days bearable, but it didn't stop me from longing for death. All I could think was that my life was ruined. If I wasn't murdered by one of the inmates, I feared my unbearable sadness would overtake me and I'd end it all. Although I still can't read it, my book A6347DW: American Captive allows readers to see the injustice I suffered, and the deep seeded issues of racism within the UK and the justice system.
How can minorities win? Even if you have devoted your life to good and education and selflessness, to them that only means you are smart enough to manipulate others. To them, the fact that I was an accomplished, educated young black woman meant nothing.
Do you think racism played a part in your conviction and your treatment at the hands of the UK justice system?
Absolutely, without doubt. From the moment I was arrested every fact was twisted and manipulated into whatever black stereotype those officers were told as a child or joke about when no one is listening. My resumé, my hard work, my charitable contributions in the world, all of that was nullified. From the beginning I was painted as a dangerous criminal with criminal convictions (the prosecution's first act of perjury).
Not all black people are dangerous. We don't all carry guns, we don't all commit crimes, and we don't all have it in our minds to harm or kill someone. We are not uneducated baboons, who then if we are educated are still stuck with a criminal mentality, so that we would use our education for crime. I will never forget the judge telling me that I had testified about my education and my travels, and even though they didn't have any evidence that I did it, he didn't think that I wasn't smart enough to convince someone else to commit these crimes for me. I was either dangerous, or a person who escaped a life of danger to use her education to prey on others to live a dangerous life of crime. That was the perception. Deluded, absurd, yet that was my reality. In this situation, how can minorities win? Even if you have devoted your life to good and education and selflessness, to them that only means you are smart enough to manipulate others. To them, the fact that I was an accomplished, educated young black woman meant nothing.
Do you think your treatment would have been any fairer in the US?
Absolutely. The systematic issues that we have in the US involving race are different. Sure, there is a possibility that I could get shot while wearing a hoodie, but the things that the UK police and my landlord got away with in the UK wouldn't have happened in the US. You have to have a warrant in the US. You cannot fabricate a criminal history for a defendant to coerce a judge to remand someone to prison like the UK police did.
Even though in the US we haven't figured out all the answers, we're talking about it. People are protesting. People are fighting. The killing of George Floyd happened in the US, but it sparked an international fight against discrimination and racism because people in the US are always willing to stand up and fight. Up until now, the UK has been silent. No one wanted to admit that the UK even had a problem with racism, and classism. Up until now, people pretended that such issues didn't exist. I was tossed into a UK prison, but entered into the system as British, so even my own country didn't know I was there. The UK is systemically racist at its core. Not the people as a whole, but the system and some of the people that uphold that system.
How did you get out/when were you released?
I was released back to the United States as a free person in November of 2018, two years later. My mom had begun fighting for me in the States and had even gone to Congress. I was due in court in December, all whilst another side came to me and said that if I signed a paper agreeing to be deported, I could fly anywhere in the US I wanted to go, and I'd be a free person. I picked Los Angeles, I received my ticket and a visit from my embassy; all of this occurred as I was still receiving letters regarding my court date coming up. They drove me to the airport – put me on a plane, and that was it. After two years I was free.
Did being in prison teach you anything about life/people etc?
Well, I learned that no matter what you do in life a particular outcome is not guaranteed. I planned my life to go in one direction and worked hard for my life to follow a certain path and I ended up in a cell next to some people who don't care about their life or the life of others. Unexpected, unplanned. I suppose before prison I knew there were bad people in the world but I never really thought I would meet anyone of them. You watch the news but then you don't ever think you'll see those people or be a victim of someone who has a diabolical plan that's borderline sociopathic.
Prison taught me a lot about people, but I am still learning how to navigate these situations. When I came out of prison, I had severe trust issues and suffering PTSD, I had a skewed vision of the world and people. I am trying to find balance again. I am fortunate enough to have a good team around me that I can trust.
The death of George Floyd and the subsequent Black Lives Matters worldwide have shone a torch at how racism negatively impacts black peoples' lives are. Did you get involved in the protests?
I did not personally march in any of the protests. I am however using my voice to speak out and to hopefully raise awareness and confirm that there is indeed a problem. There has been no justice, and no restitution in my case and in many cases across the globe. To be unjustly held captive in a foreign prison is by far the most horrific thing that has ever happened to me, and the biggest statement anyone has ever made to ensure that I knew without a shadow of a doubt that I am black. People have been willing to turn a blind eye for too long.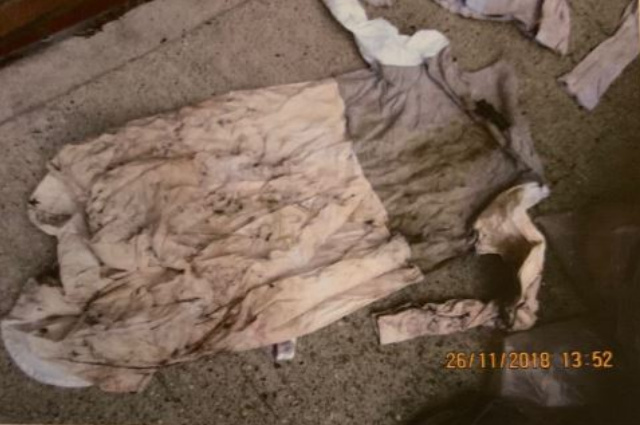 You've come out the other side of a life-changing experience, did it take a long time to pick yourself up and start over? Presumably you lost everything you had in the UK?
I lost everything in the UK, and what I didn't lose was stolen or destroyed. Even the simplest things that you look forward to after prison like putting on your own clothes and feeling like yourself again; even that moment was taken from me. The police left my flat as a bit of a free-for-all. My former landlord delivered my belongings to me at the prison burned and destroyed. The prison staff and I had to wear masks – the smell was so horrid. They delivered my clothing, some had been stolen, most completely destroyed with holes and mould eating through various pieces… it was a final "screw you".
Bullied by other prisoners. It's hard to get past these things, to not feel jaded. Family gifts were stolen, how can I get those things back? There's no restitution, no one cared. It's taken me a long time to begin working again, but some days I still struggle. It is easy for me to get discouraged. I fear everything crumbling again and that all my hard work will be wasted. My wonderful assistant Emily (bless her), does more for me than manage my calendar that's for sure. She's there when I have thoughts to just close up shop and bake cookies, sit by the pool and read the Quran. She reminds me that it's not who I am. I am very thankful for all of the success of my latest collection, and for the amazing partners I have in the store. But picking myself up is still a daily struggle that I am dealing with.
You now design modest fashion, but you weren't born a Muslim. When did you convert?
I converted to Islam on February 25, 2019. I wanted to convert before, but I wanted to do it with my husband and he wouldn't let me! (Laughs). He wanted to make sure I was doing it because I wanted to, not because of him, which is admirable. My journey into Islam was quite long. Many people think that I converted to Islam because my husband is Muslim, or that it is his religion not mine. But that couldn't be further from the truth. My first introduction into Islam was during university when I was a double major in Religious Studies and Business. Because the University of Kansas is a secular university it was impossible to study only Christianity, we had to study all religions.
My second memorable encounter with Islam was when I was living in the UK. That was the first time I had any Muslim friends. Following time in prison, I believed in God, but I felt disconnected from Christianity. I think I was also deeply hurt by all of the Christians that abandoned me during that time. I went two years without a single letter from anyone but my mother. Two years without a single personal visit. People would pass along messages to me through my mother to tell me they were praying for me, but no one wrote to me. No one picked up the phone when I called, and no one responded to my letters. When I was released, I still believed in God, but felt deeply disconnected from the religion of Christianity and was finally ready to admit that my theology didn't align with that religion anymore. Now moving into modest fashion is such an honour. It is my goal to design clothing that reflects not only modesty, but the journey I have been on.
We love your latest digital catwalk collection. Why did you decide to go digital?
Thank you, I am so thankful to have worked with a great team to help me pull it off. I decided to do a digital launch of the new collection and reveal my move into modest fashion during Ramadan as a means to raise money for Covid-19, as well as bringing a bit of hope and inspiration to people who miss the whimsical world of fashion. As designers we strive to create memories through our garments and runway/presentation experiences. A world without fashion seemed too bleak. The Elle B Zhou digital presentation was the first of its kind, and I am so proud that we were able to achieve what we did and pull off such a great project to raise money for charity.
Describe your designs in three words?
Eclectic. Luxurious. Colourful.
What inspires you?
I'm often inspired by my life experiences and relationships. My last Elle B Zhou collection in London was inspired by my grandmother, and the latest about my journey into Islam.
How does your design aesthetic differ from other modest designers?
I wasn't raised in Islam, so I am not used to wearing long dresses. My goal was to find a way to dress modestly as I continue my journey into Islam. Therefore, I think I see the idea of dressing modestly differently. I wanted to be able to create pieces that could be worn modestly without compromising look, style, and the overall feel of the garment. Layering is a big part of my personal style and I wanted to incorporate that into my first modest collection.
Is Elle B. Zhou a luxury brand – who is your target market? Would regular people be able to afford your clothes?
Yes, Elle B Zhou is a luxury brand. Fashion is a choice, and what we choose to spend on it is a reflection of that choice. I have jeans from Zara and jeans from Rag & Bone, $5 tees from the fashion district market that I pair with a pair of Christian Louboutins from Net-A-Porter. We choose which pieces we want to spend our money on, and in this regard yes, my fashion brand Elle B Zhou is for everyone.
Modest fashion is becoming more popular and even non-Muslim women are starting to rock the style. Why do you think this trend is happening?
Fashion is just that, a world full of trends. In my career I've tried to stay away from trends and allow my true design aesthetic to dictate the direction of the brand.
Using black models on runway is also a trend now. With the exception of icons like Naomi Campbell, you wouldn't have seen models like Adut Akech starring in nearly every single runway presentation. It's something we had to push for in fashion— inclusion. Whether modesty will be a trend that survives, my decision to transition into modest fashion was a reflection of my own journey as a Muslim convert. It is important for me to have something to wear that reflects my true effervescence. My goal is to create fashion for all women who desire to dress modestly, Muslim's and non-Muslim's alike.
How do you see fashion developing post-pandemic, ie, will designers still hold catwalk shows?
Covid-19 has caused us to push boundaries and to think outside the box. As whimsical as the fashion industry is, it had also become a bit monotonous. Luxury brands took advantage of brand loyalty and became lazy, thinking that serving a collection on a silver platter was enough. Now, we are forced to work for that approval once again, and earn the trust and admiration of our customers. With stores closed and no catwalk shows taking place, it's forcing designers and fashion houses to think creatively to give customers something to look forward to; and a reason to buy into what we are selling.
Oddly, I think fashion can mean something again. The Elle B Zhou virtual presentation was thinking outside the box on how to allow people to experience the brand in a way that has never been done before. Models are at home, how can we bring them together at a time when Covid-19 is running rampant across the globe? We used movie animators and digital creators to recreate model Shahad Salman in 3D, wearing digital garments. It was the first of its kind. Never been done before. My hope, was to redefine the relationship between the customer and our brand, even during such a time as a global pandemic.
Where can we find your clothes?
There has been a delay for the first Elle B Zhou store opening (originally July 15th) at the Beverly Center in Beverly Hills . However, in the meantime people can experience all that they would have experienced in store, online. Inside the Elle B Zhou store, I allow people to truly step into my world by offering a customer experience that's a cross between Willy Wonka and Selfridges. With luxury creme brûlée cotton candy and Italian cheesecake popcorn, beautiful plates, jewellery, and more, the Elle B Zhou experience is sprinkled with lots of treats and goodies.