Massassi Batique won the Fashion4Africa UK 2018 Designer of the Year award. Their prize was a trip to The Gambia. We catch up with design duo Iyabo Ademosu and Sherma Shonibare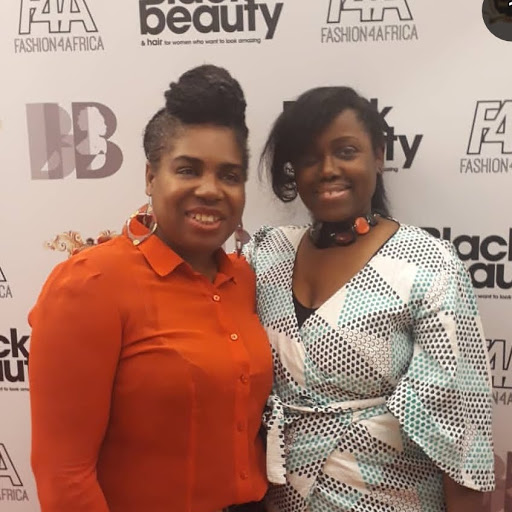 (l-r) Iyabo Ademosu, Sherma Shonibare
How did you meet?
We met through husbands at a family get-together 10 years ago and have been friends ever since.

What does Massassi mean?
Massassi is a Zimbabwean word that means 'First woman on earth.' Batique is a play on batik and boutique.

Describe Massassi Batique in three words
Enigmatic. African. Creative
Where did the idea for a design label come from?
The idea came about over a barbecue. I love making clothes and always had the dream of opening a boutique,' says Iyabo. We started making clothes for friends and family and the response was fantastic. Sherma does the sketches and I chose the fabrics.'
What sort of styles do you offer?
Anything from jackets, dresses, skirts and blouses for women to trousers, tops and t-shirts for men. And we'll work with tailors. Everything has an African element, like we'll use a print as a pocket lining in a man's shirt. For women we like a Fifties look – fitted waist and full skirt or pencil skirt. Long elegant dresses with beautiful necklines.
What was it like winning the Fashion4Africa UK 2018 Designer of the Year
We were in shock and taken aback. It was very emotional.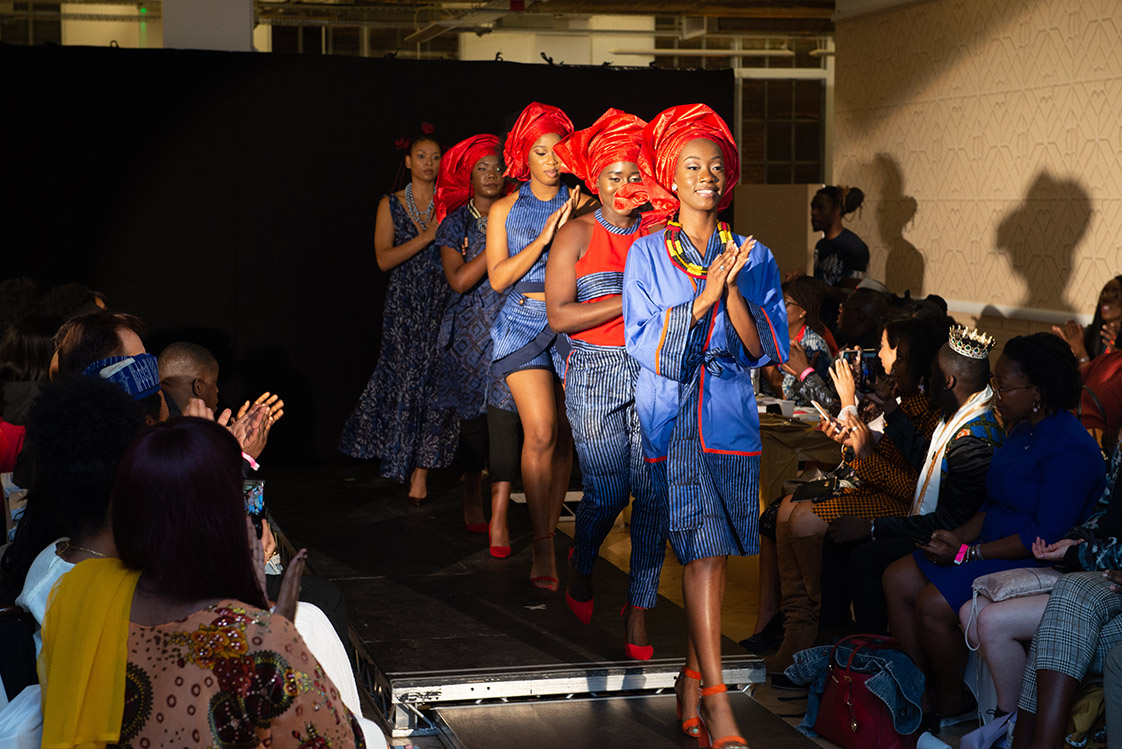 Massassi Batique's award-winning collection at Fashion4Africa
First prize was a trip to The Gambia to get skills training and take part in workshops. How did you find it?
We learnt batik, cracking and tie & dye, about the colour schemes and patterns. The workshop was run by an inspiring woman who runs a charity that combats violence against girls and women. It was an amazing experience. We also did pattern cutting and sewing with Mrs Lawal at Button Up Creations using a machine that sews 5000 stitches per minute. It was very instructive. We also visited the markets where we brought local fabrics like Fula, Mandinka and Jupe, which we'll incorporate into our future designs.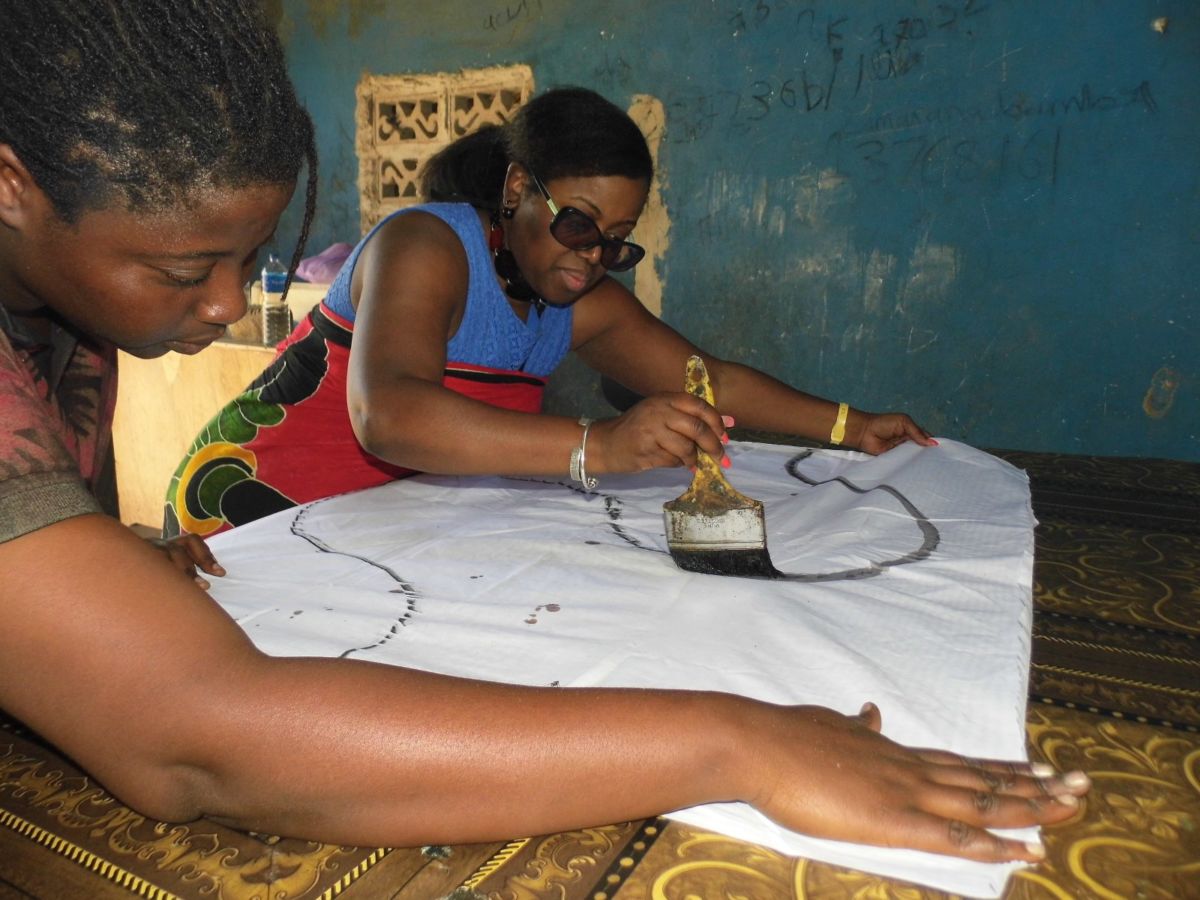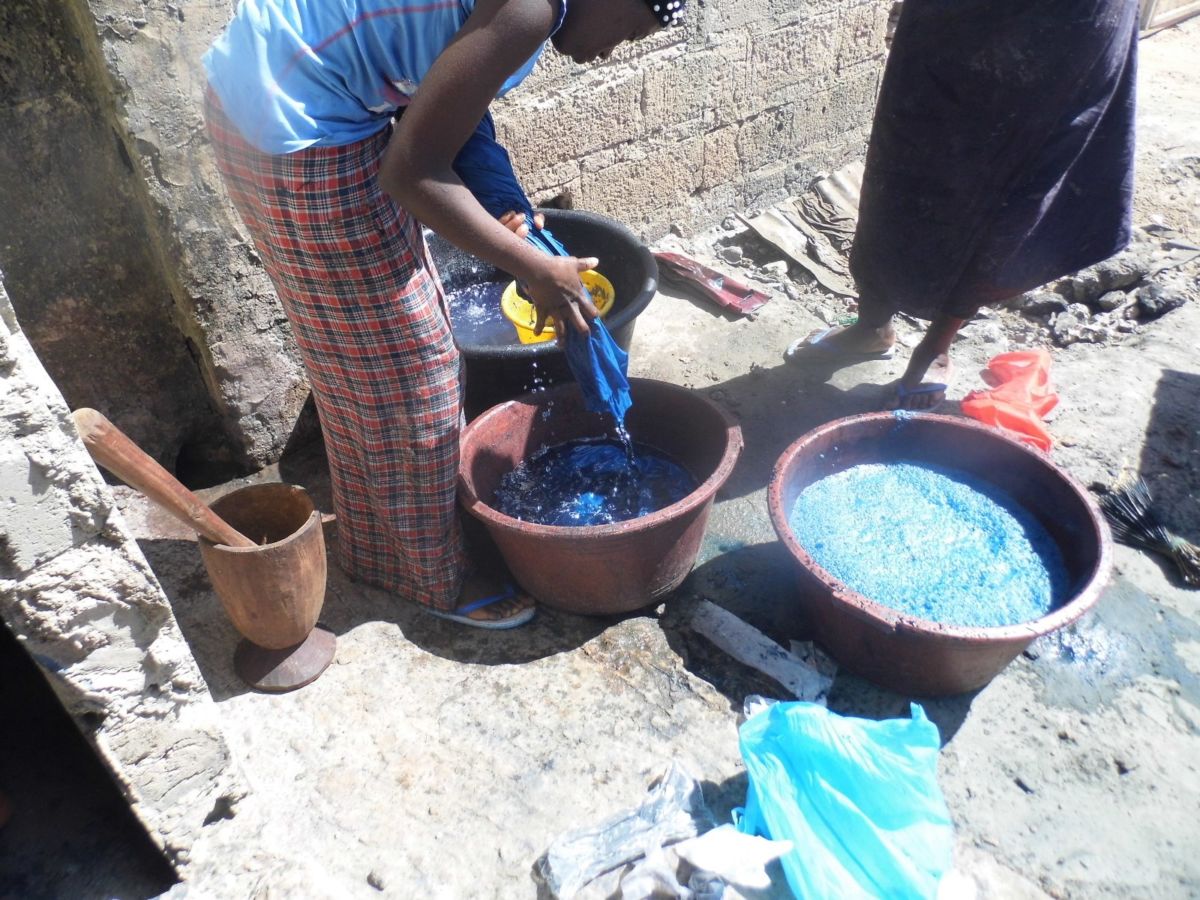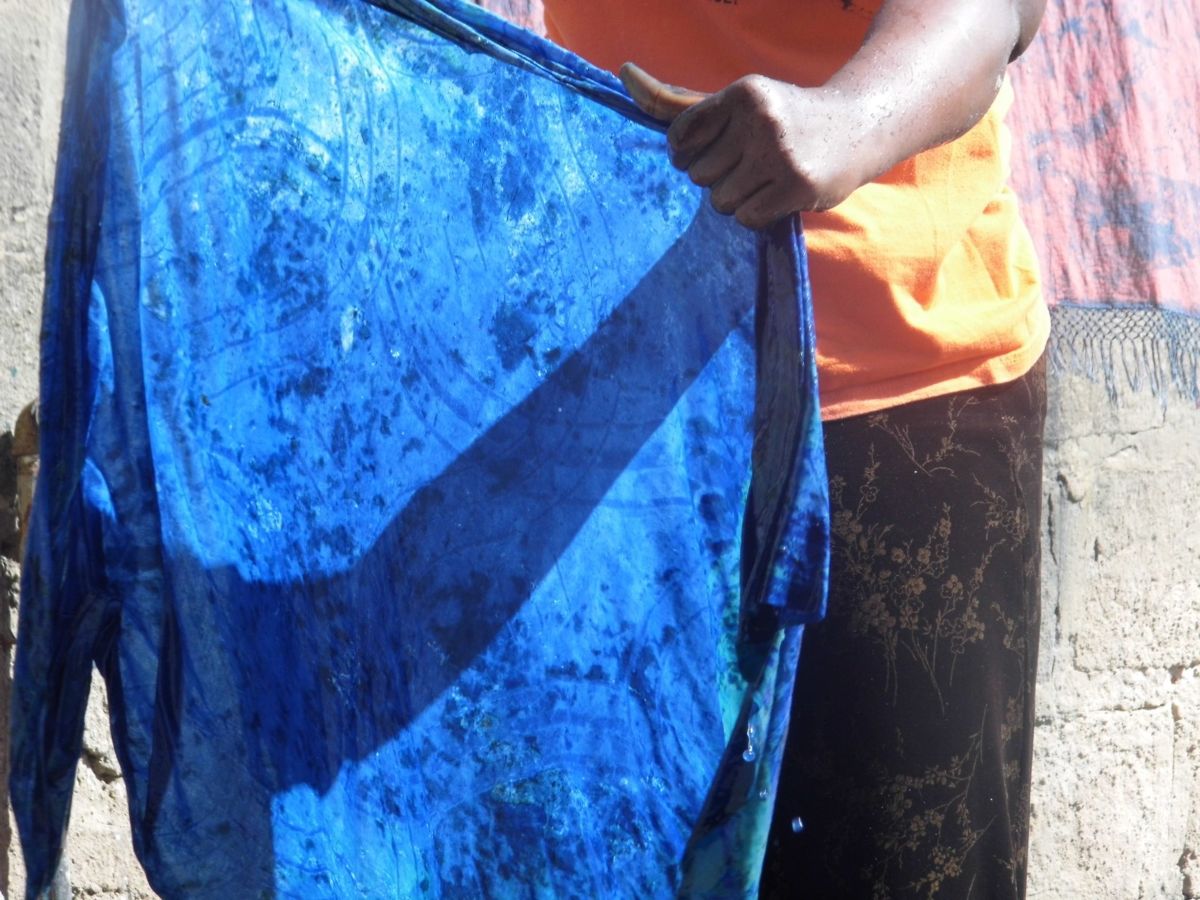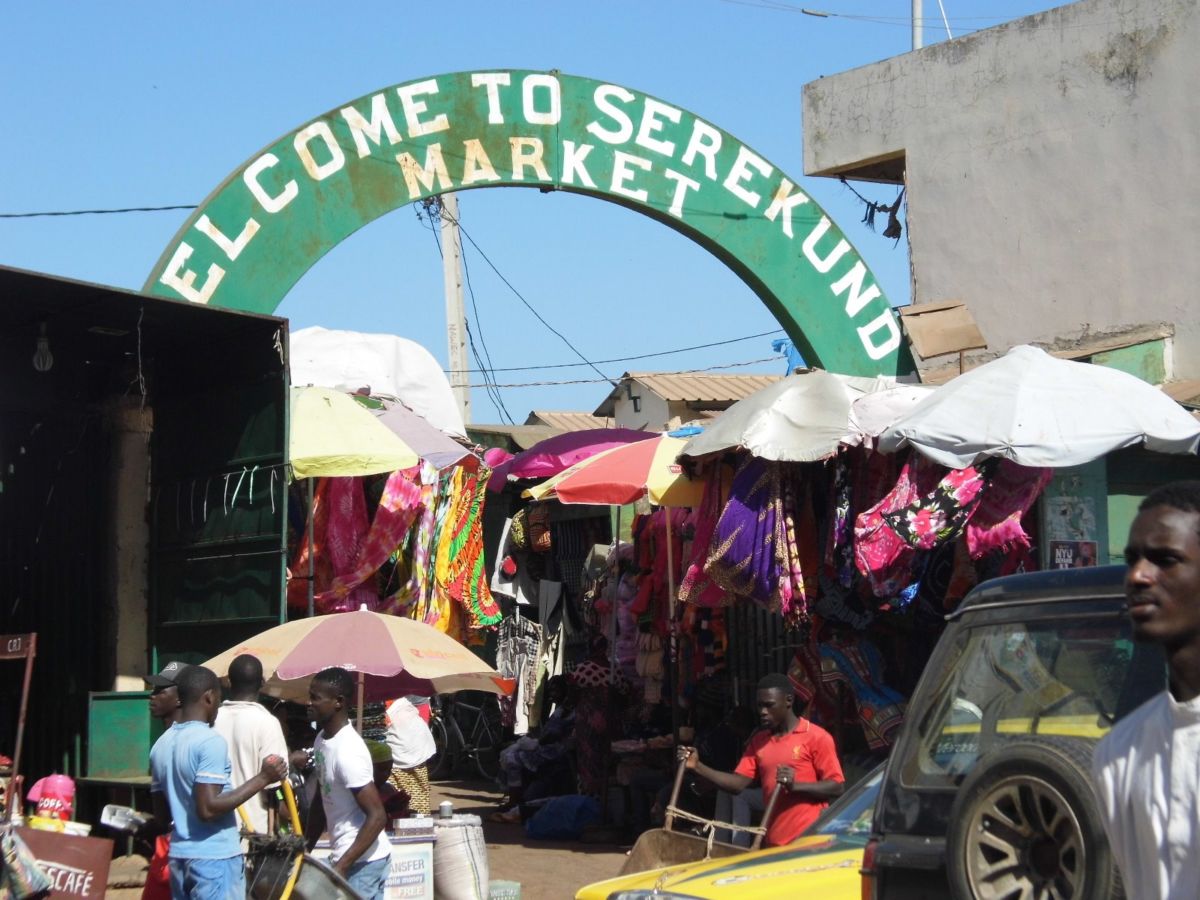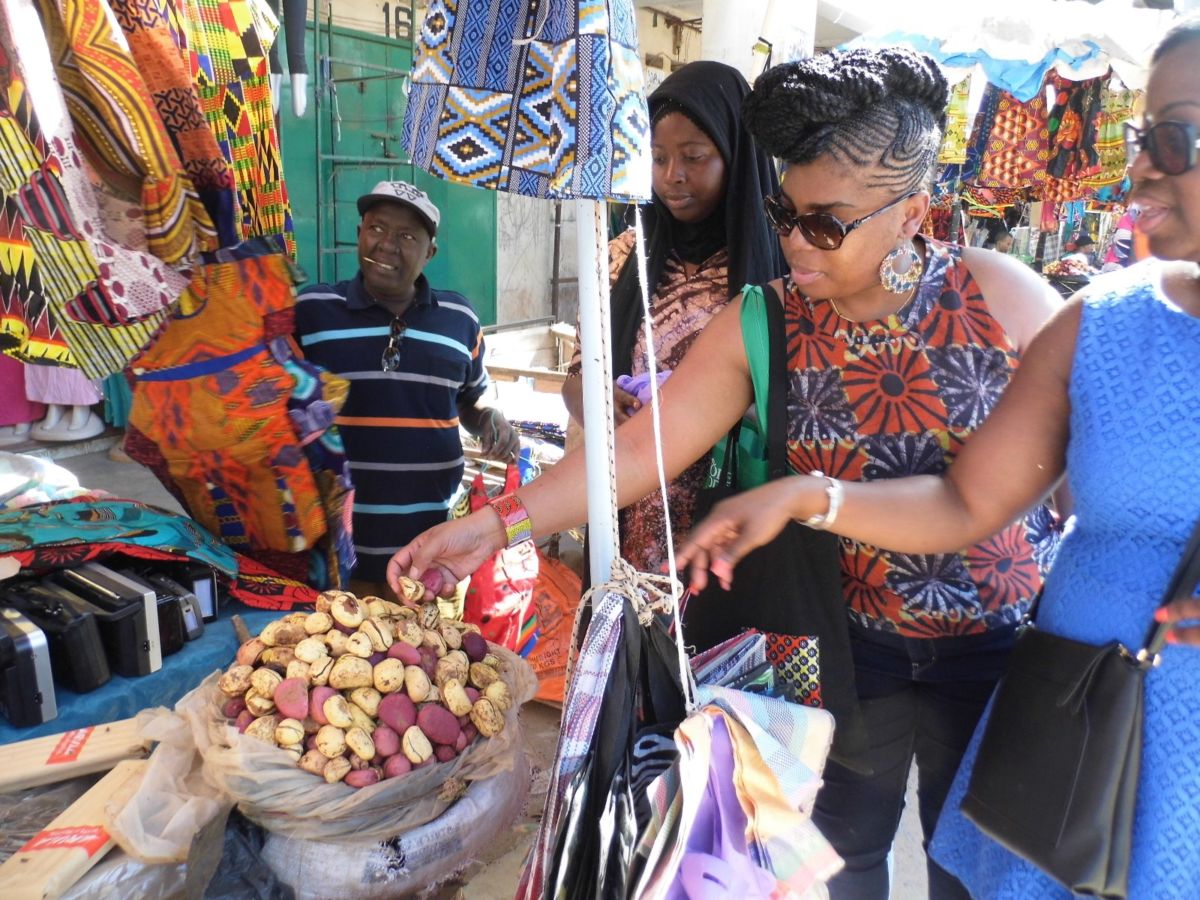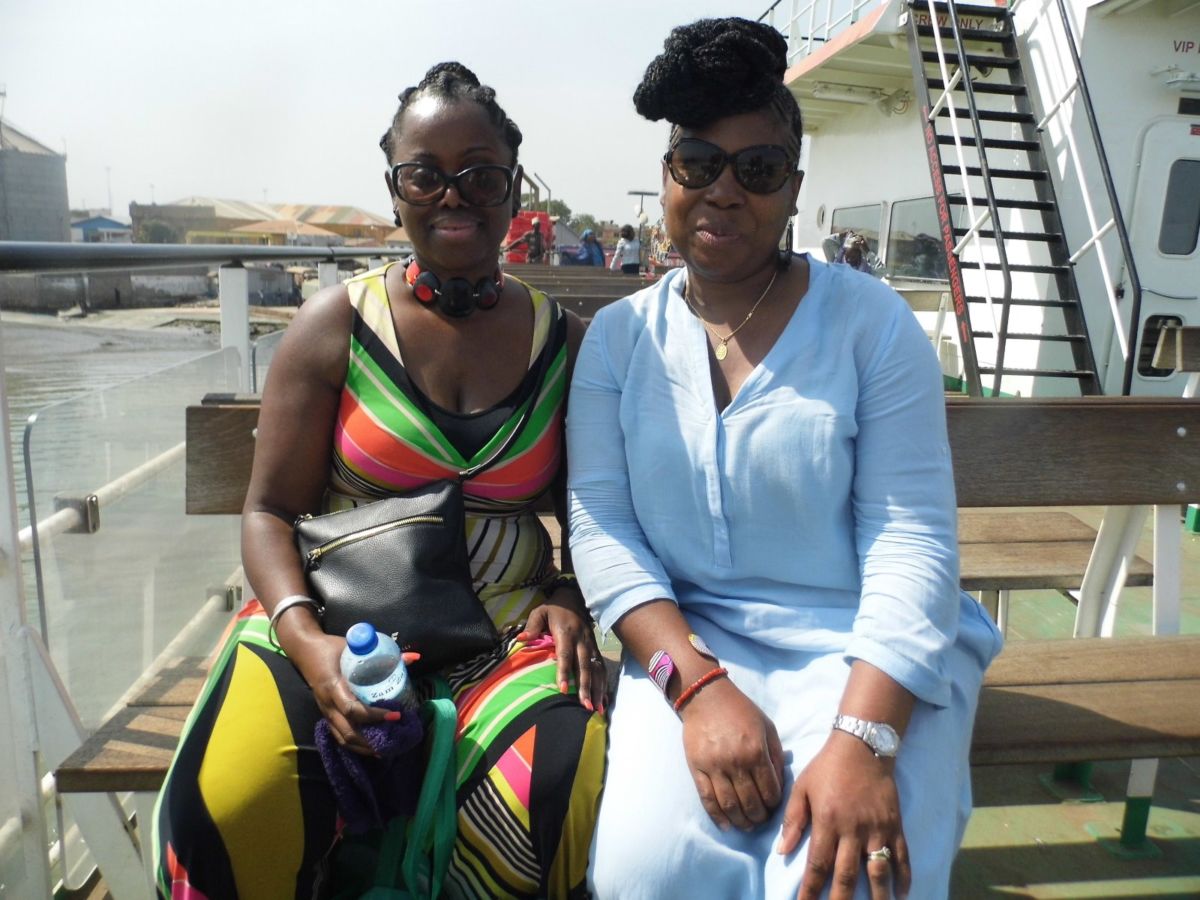 Massassi Batique's adventures in The Gambia: learning to tie dye at the Skills Mission Workshop, visiting the local markets and sightseeing
Where do you retail?
We do a lot of popups and our latest is one at the House of Fraser, Oxford Street at the end of January. We contacted them and then showed them the collection and they loved it so much they invited us to show. We also retail at the ACE (African Caribbean Emporium), an umbrella company of vendors. Or people can buy from our website www.massassibatique.com or from our Instagram @massassib_

Plans for 2019?
We want to do more shop events rather than pop-ups. We're looking to have a more permanent base and also concentrate on our online sales.

You both have full time jobs, (Iyabo works as a senior science technician in a secondary school while Sharma owns and runs her own nursery). How do you still find time to design?
In our sleep. During the summer holidays. We meet up twice a week to talk about the business.

Massassi Batique isn't just about your own designs, you work with tailors, and you also act as vendors for independent companies.
Tailors can be helpful collaborators in the design process. We say we want something like this, they might in turn say what do you think about this?

We originally started promoting vendors because initially we wanted to help tailors and vendors in Africa and we didn't want to limit what we offer.

Tell us about the vendors you represent
We have three vendors, ranging from a company that designs Ankara jewellery to a menswear range from Nigeria.

Best sellers?
Our chiffon Ankara, which we make into blouses, kimonos and sleeveless tops, ranging from £25-£70. The fabric has a beautiful drapey feeling and feels nice on the body.

What advice would you give budding entrepreneurs?
Keep it simple, try not to do too much. Concentrate on a few good sellers.

Where can we find you?
Instagram @massassib_
Twitter @massassib
Facebook massassibatique