Lisa Dosu of Melissa Lux Hair & Beauty talks to Black Beauty & Hair about Sacha Cosmetics, online bullying and her desert island must-haves
Who is Melissa Lux?
Melissa Lux is the retail brand of my cosmetics distribution company. We cater mainly in products for women of colour and are working hard to make quality brands more accessible.
What's your background?
It's totally unrelated to beauty. I graduated in 2005 with a Law degree and gained seven years experience in Youth Justice case-managing young offenders.  I established a social enterprise called Central Pulse in 2012, which was about providing a mentoring service for young people who were at risk of offending and who displayed behaviour that mainstream schools and organisations found challenging. I completed a Masters in Social Work in 2014 and I'm still very engaged in safeguarding children.
You told us that you got bullied on social media. What happened?
I think the times we live in allow people to be shamed for many things, whether it's small or big, something serious or something minor. I found myself being shamed by the church for health reasons that nobody really understood at the time. Just by nature of how people are connected via social media it spiralled out of control and I even became the subject of memes and anonymous bullying emails. I took it all in my stride, my focus was on wellness and finding something constructive to give my energy to.
What advice would you to someone who was being bullied online?
There are some instances when it needs to be reported, if it's really serious- don't be afraid to do that, especially if you genuinely feel unsafe.
It's important that you have someone to talk to honestly about what is happening, keeping it bottled up can be really harmful to your mental health. Don't be afraid to ask for help.
Get offline and engage with those who know and love you outside of social media.
Remember that for most people, it's entertainment- they don't know you or the reality of your story, so as hard as it may seem, you can't take it to heart to the point that it affects your whole future;
Take all the negative energy and use it for something constructive that builds your confidence and helps your future, whether it's learning a new skill, serving other people in your community or starting a business. You have a place in this world – leave your mark so your story can end on a positive note.
How can you get women to raise their self-esteem?
I'm really passionate about women understanding their worth. That they are worth being loved, being protected, being fought for. But I also believe it starts internally. Do you like yourself? It's ok for the answer to that to be 'No' but (and this is a big but) if there is something you don't like about yourself, the power is in your hands to change it. It's helpful to have people that love you and affirm you to build your self-esteem but for that to really resonate, there has to be a little light in your head that thinks – 'Yes, I have a unique place, worth and purpose on this earth.'  Also as a woman, I go out of my way to compliment other women, because our struggles, as well as our joys are very similar and I want them to know I see them and celebrate every small progress they make.
How did you make the transition into the hair and beauty industry?
I was baffled at the lack of quality products and range for women of colour in the cosmetics industry and I think it's a much deeper issue than makeup. It started with a casual enquiry with the exports manager at Sacha about one product which wasn't available in the UK. We developed a good relationship over time and she became a mentor of sorts and started giving me a lot of helpful advice and guidance
Why did you choose to represent Sacha Cosmetics?
Sacha has been championing the cause of women of colour in the cosmetics industry for over 30 years. I believe in the quality of their products and I love that in trying to expand further internationally, they have also taken on board some of the constructive criticism around packaging, marketing, timescales for processing and delivery and adapting to the needs of new markets. They create with passion and they have stood the test of time. I think they now have a number of stand-out products which continue to increase in popularity, so it was an easy decision.
Explain a little about Sacha Cosmetics and what makes it so special
I love the fact that all Sacha's products are made fresh to order. At the most, by the time your order reaches you, it's only 2 weeks old. They have also been able to tailor many of their products to suit the specific undertones of women of colour. This is fantastic news as you are then more likely to get a good match. I also think it's a brilliant achievement that they have managed to evolve and remain relevant for over 30 years.
What's your favourite Sacha product?
The Sacha Buttercup Setting Powder, because I only need a small amount to highlight and it lasts all day. I also love the pigmentation of the Intense Matte Lipsticks. My favourites are 'Selfie Pink' and 'Floral Coral.'
Which other brands do you look after?
The Glow Kits and Contouring Palettes from Anastasia Beverly Hills were added to the catalogue in April and will be rolled out by the end of May. We'll be focusing on distributing and retailing their medium to darker shades.
[one_half]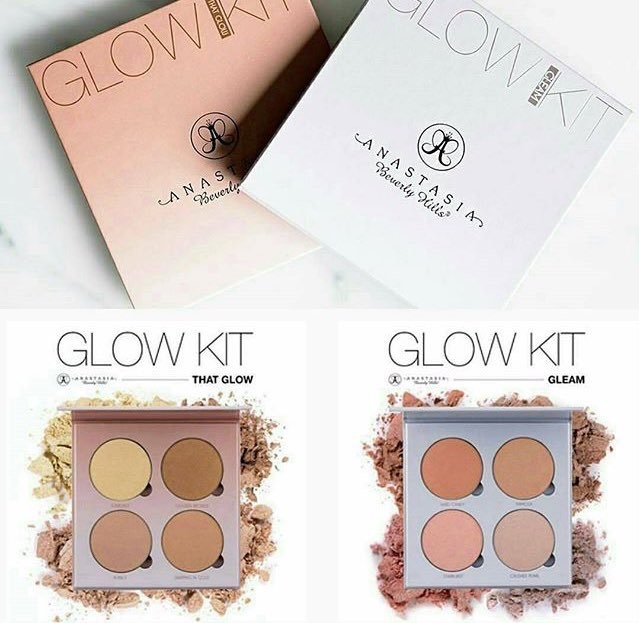 [/one_half] [one_half_last]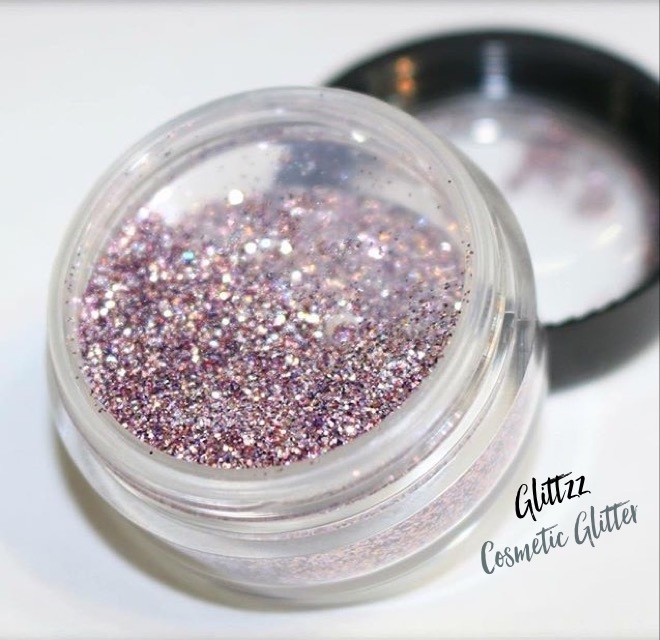 [/one_half_last]
Are you going to add further to your portfolio?
The main focus is to ensure that products for women of colour are seen on the shelves more often and in our high streets, so we are really working hard on that. We also plan to have two or three own-brand products. We started with the Glittzz range of cosmetic glitter in March. Customers have also requested lashes, so the possibilities are endless.
Why are bloggers and vloggers important to the brands you represent
They are very important because they have influence. When we contact bloggers, we encourage them to only speak on the products they have tried and tested and are happy to put their name to. We've been fortunate because most bloggers we have worked with actually believe in the product that they recommend to their followers and in some cases there really is no financial reward.
What's the best part of your job?
I get to try all these fabulous make up products which is so ironic because I grew up a tomboy. I also get to meet some awesome people on the journey who really work tirelessly to try and ensure happy customers. We've also sponsored a few makeovers for customers (Proms/Graduations) and to see a woman's confidence raised just by highlighting her natural features with a little bit of makeup – it's a beautiful thing.
What's the worst part of your job?
Emails. Emails. Emails. Also dealing with people in different time zones, which can mean I'm awake at all hours. In the bigger scheme of things, I'm not really complaining.
Do you think black women have enough choice when it comes to colour cosmetics?
NO! We need more. I'm so genuinely hopeful that this is changing. The bigger and well established brands are now seeing that there is a market out there but what's also encouraging is the number of quality independent brands beginning to meet this need as well.
What changes would you like to see in the cosmetics industry?
I'd like to see more representation for women of colour in marketing and advertising. It's so empowering to see a woman that looks like you that you can relate to who looks great. I'd really like for it to be a genuine takeover and an acknowledgement of the varying types of beauty of women of colour, rather than just a token black girl.
I'd also like manufacturers to pay attention; to undertones, to the quality of their products and also to continue to increase their colour ranges, especially in foundations. There is no reason why any woman on this earth should not be able to find a quality product which matches her specific undertone and skin type.
Do you wear makeup every day?
It really depends on what's happening on the day. I like the minimalist look so as long as I'm clean, with freshly threaded eyebrows, and my hair looks good, I'm usually okay. However, when I do wear makeup, I love the whole process, it really is art. I never used to understand that but it really is.
What's your favourite make-up trick?
I think the basis of good makeup is good skin care, so lots of water. I also make my own exfoliating scrub with fresh lemon juice, brown sugar and coconut or almond oil. The vitamin C is great for your skin and I promise you'll have a healthy glow for days.
Which make-up product can't you live without?
I can't just have one (sorry)
Sacha Buttercup Compact
Blistex intensive lip moisturiser
ABH Glow Kit in 'That Glow'
Where can we find Sacha?
Look out for Sacha on your high street soon (I can't give away the details) but in the meantime visit: www.melissalx.co.uk