Keep track of your hair routine with the stylish A5 Afro Hair Journal by Afro Afro. While their colourful Eye Mask will help you get your beauty sleep in style.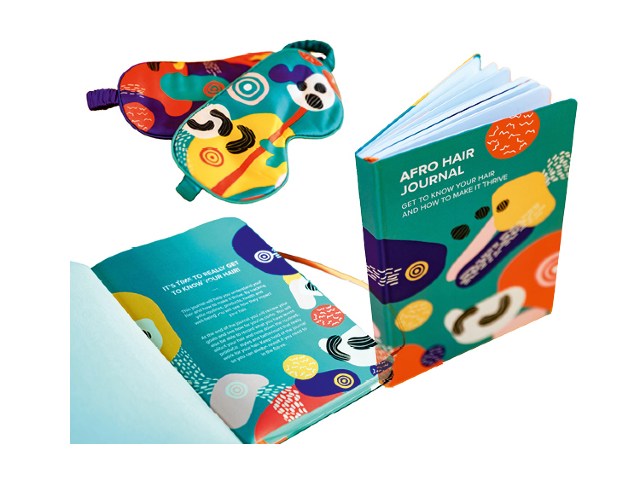 Set your hair goals and the work towards them with the help of this beautiful bold 160-page A5 Afro Hair Journal by Afro Afro. Tracking your progress by keeping a note of your routines and general health will help you understand your hair and how to make it thrive. There's even a section to track your expenditure. Fill it in while you're deep conditioning. Whether it's for daytime napping or your full beauty sleep, the Afro Afro Silk Sleep Mask will help you snooze off in style and comfort. The super-soft silk mask is extra padded and has two colour options. We have 10 of these sets to give away. Enter now for a chance to win.
UK ONLY
Closing 29th July 2022
For terms & conditions
This competition is now closed for entries.
---
More Freebies to win…