Win this Curl Intensive Mask in our free prize draw. The moisturising oils and floral and turmeric actives are perfect for curly, coily hair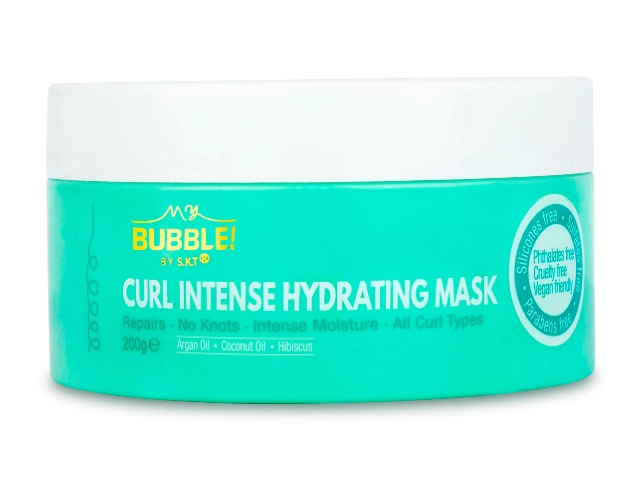 My Bubble! Curl Intense Hydrating Mask (200g) is a vegan friendly, cruelty-free hair mask packed full of intensely moisturising ingredients like castor, coconut and argan oils. Added hibiscus strengthens the hair and soothes the scalp while encouraging healthy hair growth. Turmeric acts as an antioxidant, minimising damage from environmental factors. Enjoy the fresh, minty coconut fragrance. Time to nurture those curls and get them back to their former bouncing glory. Enter now for your chance to win.
UK ONLY
Closing date 22nd May 2023
For terms & conditions
This competition is now closed for entries.