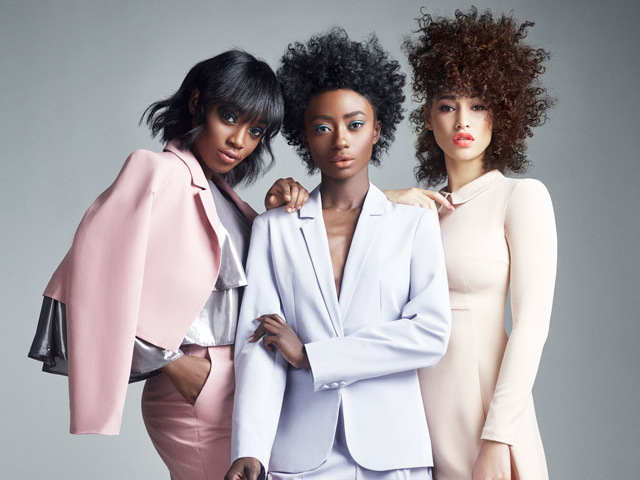 Meet Dr Ali N. Syed of Avlon Industries, the man whose adherence to the science has helped to revolutionise the black haircare industry
Interview by Deirdre Forbes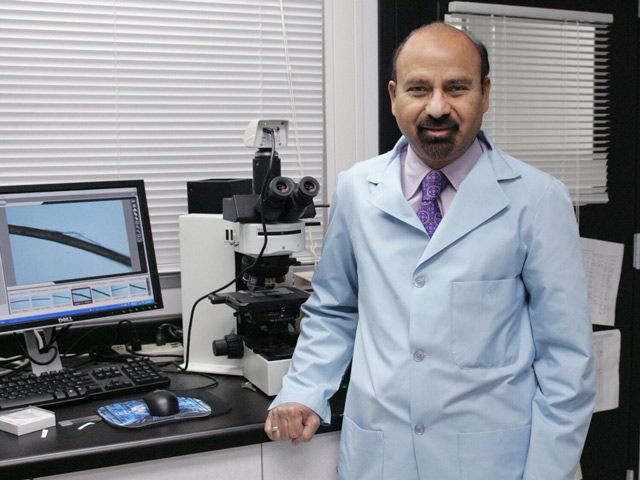 Dr Ali N Syed is a man who knows a thing or two about science. Decades before the black hair narrative began the shift from 'afro' to 'textured', Dr Syed had been busy formulating products for – and developing a research centre specialising in – textured hair. His pioneering multinational haircare company, Avlon Industries Inc, has one of the most enviable research centres, equipped with all the latest technology. Hence the company motto – 'The Science of Haircare'. Dr Syed is also widely thought of as the foremost authority in textured hair.
This is not surprising given that he is a master chemist, with several impressive letters following his name (BSc, MSc, and PhD). Science has always been entrenched in his philosophy and remains at the forefront of his US based business, almost four decades on. For Dr Syed, healthy hair invariably begins with the science. And the science inevitably leads to innovation. And that is incredibly good news for the consumer!
Specialising in what would have been described as 'Afro' hair back in the mid-80s when Avlon was in its infancy, Dr Syed, a young-at-heart septuagenarian, still talks passionately about what he now calls 'African descent hair' and 'textured hair'. Times and terminologies have changed, and seemingly keep on changing. "In 1984, we'd just come out of the Jherri Curl (picture Eriq La Salle in Coming to America) era. Relaxers and hair straighteners were in. We started with our a relaxer system, had it patented, and introduced it a year later."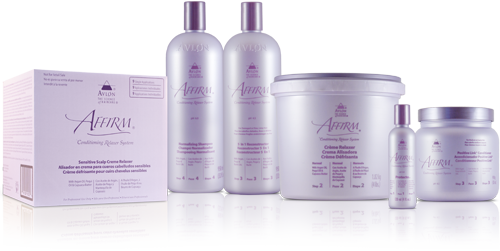 The 'System'
Two words are important here. The first is 'system'. He believes in them and has developed a wealth of innovative hair systems within his Avlon brand. His first, the technologically advanced Affirm Conditioning Relaxer System, was and still is ground-breaking, offering a range of sumptuous salon products that condition the hair before, during and after relaxing.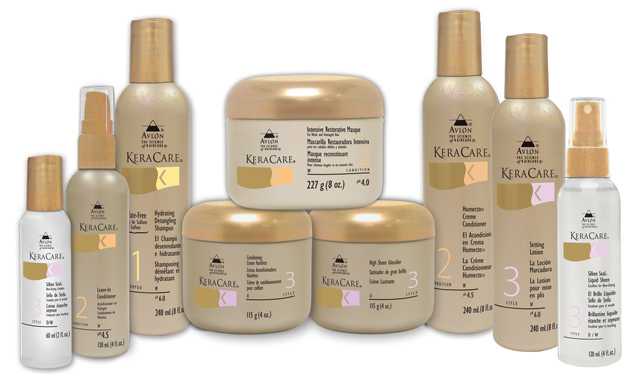 Other innovations kept coming too – the KeraCare Conditioning Haircare System, the FiberGuard System, MoisturColour, Texture Release, AFFIRMCARE, Syntonics and Uberliss. The most recent, As I Am Naturally, which consists of six collections specifically formulated for home haircare, aptly reflects the growing trend of a return to natural hair and is his first retail range. Ask him what single product he would have recommended for textured hair during lockdown, he says it would have to be part of a 'system'.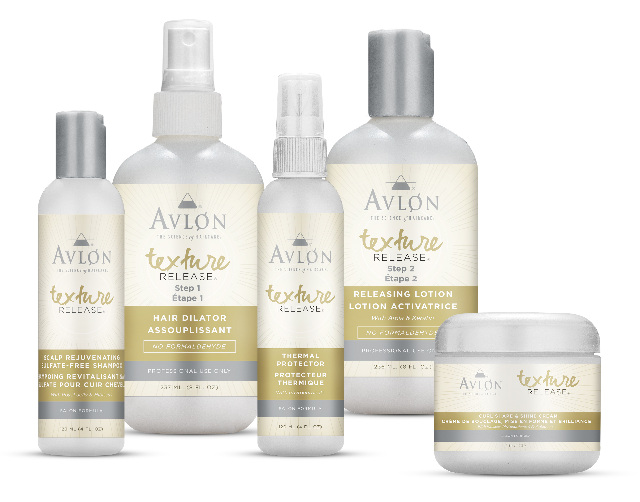 Now think about what it means to have a product patented. "You apply for a patent when something – a formulation or a process – is unique," Dr Syed explains. He has lots of patents, over 30 to be precise. The first three came during his 10-year (1973 – 1983) tenure at Johnson Products (then the leading black-owned manufacturer of black haircare products). This was a seminal stage in his career, cementing his passion for hair of African descent. With that passion came principles. "I wanted to create the best and highest quality products for our consumers, products that were on a par with those available for their Caucasian counterparts, and at a fair price. My personal philosophy is that you must deliver what you promise to the customer on the label."
The importance of research
His success with patents always comes right back to the science. "We're a highly research-oriented company," he says of Avlon. "We have 11 different labs in our research centre. We also have a testing salon where people get their hair done for free and in return, we learn from them what their issues are." To this end, each new product, each new system, is rigorously tried and tested to perfection. No shortcuts. No false claims.
In the past we thought there were two types of hair: African descent hair and Caucasian hair. Not true! There has been misinformation around this for centuries.

Dr Ali N. Syed
"First, we send our clients from the test salon to the dermatology lab and use non-invasive instruments to look at the condition of their scalp. Is it damaged, dry, irritated? Are there any bacteria, any redness? Does it have the right amount of moisture and oils? We measure all of this before we send them to the salon with suitable products. Then we send them back to the labs. We measure the pH, moisture, shine, and other properties of the hair. Is the pH balanced now? Does the hair and scalp have more moisture after the treatment? Is the scalp moisture and stratum corneum improved? Did we eliminate the bacteria from the scalp? It's a cyclical process, with the salon and the labs, working together until we find optimum solutions for each of these issues. Our scientists are not just chemists, some are physicists, microbiologists and others come from the health industry. Our approach is a holistic one.
"In the past we thought there were two types of hair: African descent hair and Caucasian hair. Not true! There has been misinformation around this for centuries. We were brainwashed into thinking curly hair is only in African descent hair. Over the decades we have collected the data and continue to do the research. Our knowledge base comes from the science of African descent hair and scalp."
We're meeting via Zoom. He's sitting in his office at his Chicago HQ while I'm firing questions from the room with the best internet connection, my living room. A timely scenario. How has the current global pandemic affected this man of science?
"You get to see that nothing is guaranteed. You begin to make decisions that are best for the time you're living in. You must throw out present and future and come up with quick, new emergency plans. Luckily, that's what we did. We went into survival mode. Some of the steps we took (like developing a hand cleansing system), made our business stronger.
The early years
Dr Syed has a way of making the complex sound simple. It stems, perhaps from his early career as a chemistry teacher, first in Pakistan, then in Tanzania, East Africa. Perhaps too, from sheer humility. His journey to business mogul wasn't an easy one. Born in India, he was too young to remember being forced to leave home with his parents with nothing but the clothes on their back. They ended up in a refugee camp in rural Pakistan when India was split under the British Raj. He made it to college but says it was a "miracle" he got there, recalling times when he couldn't even afford to buy himself a cup of tea. He puts it down to the strength and determination of his parents.
Arriving as an immigrant in the US in 1972, he was able to work but faced the stigma of his qualifications not being recognised there. Undeterred, he started out with jobs he was much overqualified for. His tenacity is evident in the groundwork he put into growing Avlon, initially introducing his products to hairstylists all over the US as a travelling salesman. He switched it up a notch from car to plane, travelling globally and diligently educating stylists about the products. This work ethic, no doubt, has led to Avlon being where it is today, the successful global brand loved and respected by loyal consumers and professionals alike. But he is far from complacent. His vision – to continue using scientific research and exciting new technology to produce the best products that do "wonderful things for textured hair".
"We've been operating all these years with a hugely diverse workforce at all levels in our business. Social responsibility is high on our list so we mentor, offer internships, scholarships and contribute financially to various causes. There is always a payback time. I believe in sharing. The more you give, mysteriously, the more you get. I do not believe in amassing wealth. Sharing makes your life way better."
The future
I asked Dr Syed what did the future hold for Avlon? "We aim to continue meeting the needs of our consumers by providing superior products based on state- of- art technology. In this endeavour, our focus is the health and well-being of hair, scalp, and skin of our consumers. We continue to use ingredients that are safe, natural, and high performing. We bring together the best scientific techniques in formulating and manufacturing our products. Going forward, the emphasis is on the enhancement of clean and natural beauty of our consumers."
Avloneurope.co.uk