BBC presenter and fitness instructor, LadyXsize trials Sport FX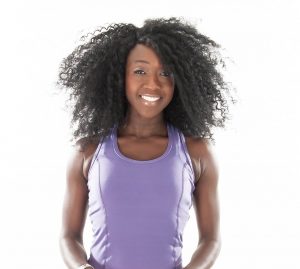 I'm very conscious of ensuring my skin looks in peak condition. So when I was asked to try out a different brand of make-up, my initial thoughts were, I like to stick to my tried and tested brand. With super fussy skin, I need to make certain that the make-up that I trial is kind to the face.
When I was given the opportunity to sample SportFX, the first thing I looked at was the ingredients and I was very pleased with what I saw. Sweet almond oil, vitamin C complex and shea butter to name but a few. Also paraben-free. Now I am dark-skinned but I still wear SPF protection for the skin on my face and I was impressed to find SPF protection in the foundation and concealer. An excellent start!!
To do a real trial, the make-up needed to undergo a challenging workout, so where better than at an Exhibition in Glasgow where I needed to perform two workouts and then onto a film shoot for my Workout At Home. The make-up needed to be hard-wearing and last all day!
After priming my skin, I started with the BB Cream Balance Boosting Foundation (12.99) and the Core Cream Concealer (£8.99) both with SPF 20. I don't really use liquid foundation and my first thoughts were: – although it is easier to apply than a powder or stick, if you sweat, surely it is more likely to drip. However, after it was applied it dried quickly and didn't come off on my fingers when I touched my face, unlike my usual brand that ensures I leave paw prints when I wear it!
To brighten up my very dry lips, I added a dab of the Raspberry Rhubarb Recovery Lip Balm with SPF 15 (4.99). I finished the look off with a spray of the Time Out Face Mist (£7.99) to set my make-up.
My performances went without a hiccup, there was a fair amount of sweat and brow wiping. Normally with my non-sport specific brand, my towel is usually marked which is why I never bring a white towel, always red. This time however I was pleasantly surprised to find very little fall out and no smudged eyes. The make-up stayed fresh looking and only required a top up for filming a series of high intensity workouts for Workout At Home, the online subscription area on my website.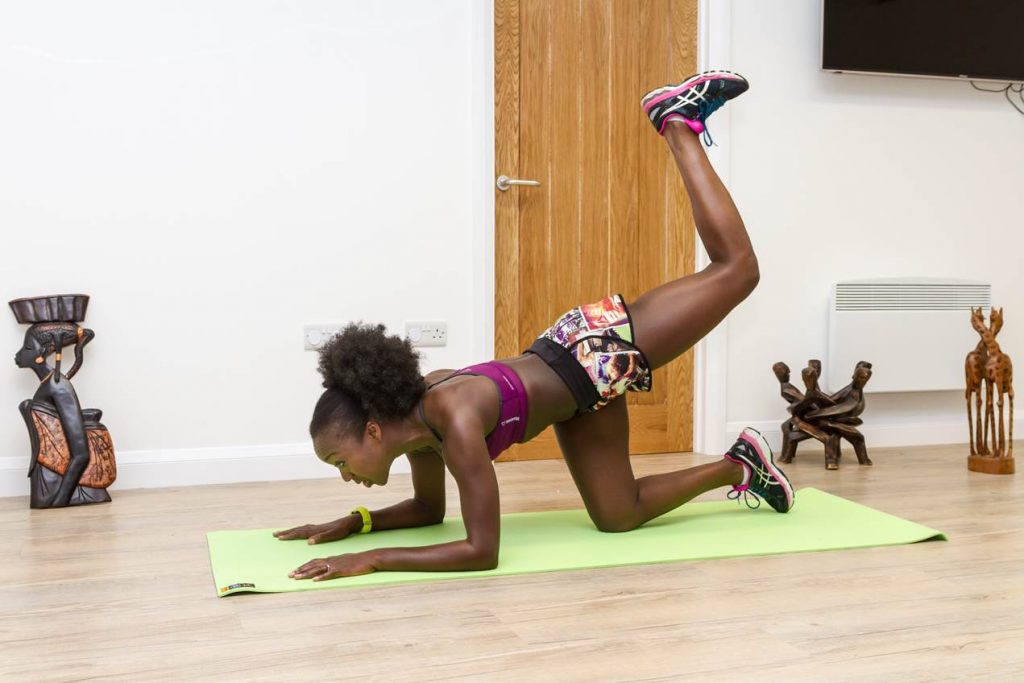 MY VERDICT: I believe in looking good when I am working out, especially as many of my workouts are at high attendance public events with media coverage. I hadn't considered using a sport specific brand before, but now I have used SportFX and seen the benefits, I will be sticking with it. The natural ingredients combined with all the user-friendly considerations make SportFX an excellent choice. Give them a try, you won't be disappointed.