Meet fashion illustrator Anjelica Roselyn, the first ORS™ Presents x BBH Feature Star, sharing what it's like to be a vibrant creative in a high-end industry
Black, British and brilliant; Anjelica Roselyn was born in Washington DC but raised in London with a proud St Lucian family heritage. She studied at London College of Fashion, graduating with a BA (Hons) in Fashion Design Technology. You can find this award-winning and sought-after Fashion Illustrator sharing her knowledge and skill as a Special Lecturer at LCF or working on commissions from noteworthy clients like Vogue, Dior, Christopher John Rogers, Ciroc and the New York Times. ORS™ was thrilled to connect with her to discuss her life as a creative.
What inspired you the most when you were first starting your career?
Truly trusting my talent, getting into a community of illustrators and artists mainly through Instagram, Twitter and Tumblr; having other artists support ideas of where I wanted to see my work. I think if you're going be an artist or do anything for yourself, you have to have a vision. But I just love drawing and fashion as well.
What does a typical day in your life look like?
Being freelance, you have an opportunity to create like your own reality. I kind of said to myself, 'I'm gonna fight for the kind of life that I want.' I wake up at different times every single day, depending on what the day before was like. I always check my emails first, especially if I'm working with international clients.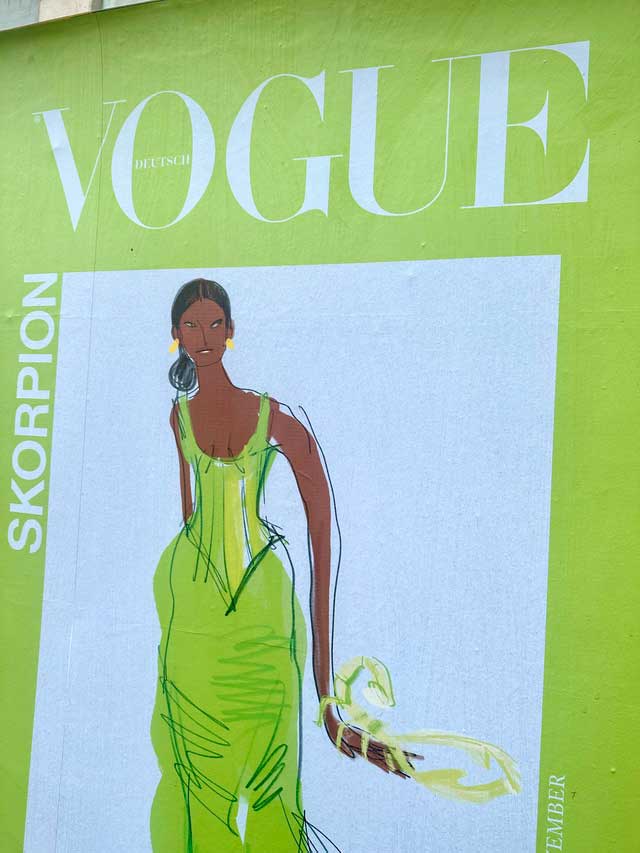 I'm usually in the studio between 10am to noon. You get the vibe; it's very relaxed. If I have a project, I like to dedicate my workday between 12pm and 6pm – that's where I get a lot of my core work done.
Lately, in the past year, I try not to over-exert myself creatively because I feel like I have so much output every month. It's not like a nine-to-five career where I get up and leave at 5pm – creativity doesn't have a capitalist window!
When did you realise you could turn your passion into a career?
The Best of Village Project 2020; that was the turning point as it was my first ever illustrated campaign. It was also my first continent-wide contract. It was vital for my journey. When everything opened [after the first lockdown during the pandemic], my family and I went to Bicester Village to see my work all over huge shops like Vivienne Westwood and Celine! My mum asked me, 'Angelica, how does that feel?' and I was like, 'It's really happening…' That was quite a moment; my first major moment. I was so grateful.
Has any other project come close to making you feel that way?
Vogue, last year! I went to Berlin with my boyfriend, and we saw the campaign in the airport. It was kind of wild seeing my work with an actual Vogue logo attached to it. That was very cool. I have only ever worked with such lovely talented and dedicated people. They all feel very special to me. If I'm honest, even if I do something small, I keep that energy with my work.
What project has been your favourite?
The New York Times. I was so excited because that was a huge one, I really wanted. Christopher John Rogers is a celebrated American luxury brand known for its colourful clothes and is led by black fashion designer Christopher John Rogers himself. I loved it; they were a great team of lovely, talented people. The T-shirt we did was so cool, and I still wear mine. Ciroc and Tirade Magazine – that was really fun because that was a huge collaboration.
What is one thing people think is true about your career but isn't?
People may understand you have a talent, but they think it's easy to get better, maintain clients and have ideas. To have strong communication via drawing is very special. I have friends who are unbelievably talented when it comes to drawing and conveying their ideas. Drawing is seen as relaxing – it's not. It's extremely (and I want to highlight this), tiring to draw. It sounds dramatic, but it's almost like baring your soul. You're really releasing a part of you and it's a very draining thing to do.
How has being a Black woman influenced your art?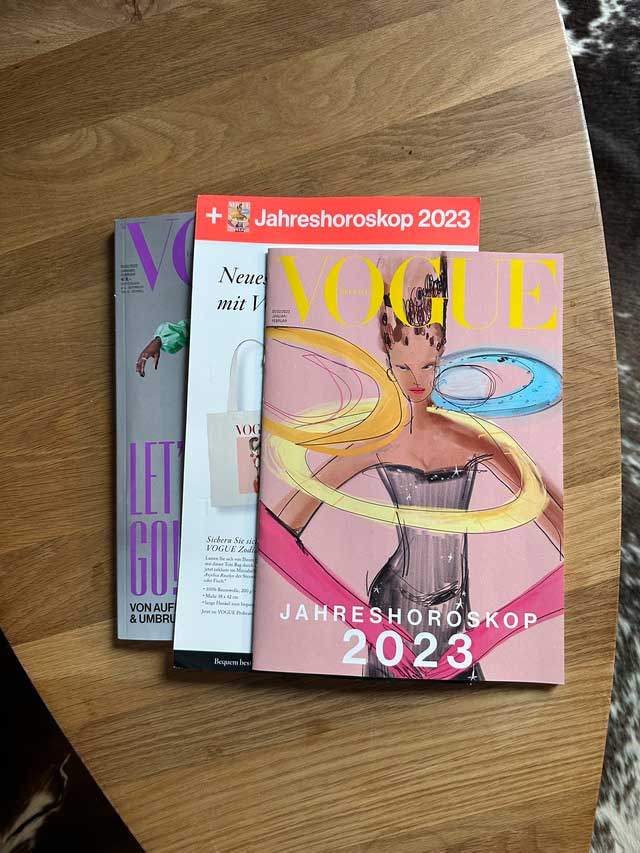 I mainly draw Black women because that's what I am, my mother, my sister, my family. That's who I grew up with. When I was getting into the industry, I didn't really see a lot of Black women in art. People used to say to me: 'Oh my gosh, you draw black women?' but what else would I be drawing? For me it's not a "thing" to be diverse or anything like that. It's not a buzzword for me at all. It's my reality. I'm not a keyword or a catchphrase. I am a Black woman giving you my perspective through my art and you can interpret it whatever way you want. I love that it's not up for negotiation.
What is your favourite part about being a Black woman?
It's not just being a Black woman; it's being around other Black women. This immediate, innate connection of just being us. It's like an unspoken connection. Not just life experience because so much of that comes with the negativity and oppression but the spiritual connection. The understanding that we have, really without even saying anything. If you're in a space with your friend, who's a Black woman, or a Black woman that you don't even know – you can just communicate with one look; that's what I love.
How does your hair play a part in how you express your creativity?
I change my hair every week; wigs, hair pieces, natural hair. I naturally have a 4A hair texture. My favourite hair to draw has always been braids. Black hair is so inspiring. It can take so many forms. We're so creative with our hair. Fulani braids are my favourite hairstyle, I used to wear that style for a good few years. [A lot of] the trends that come out now [are] literally just based on Black history, Black women and rooted in Black culture.
What is your relationship with your hair like?
I have a good relationship with my hair. I did have my hair relaxed when I was about 13, did the big chop and grew it out when I was about 24. Now it's fully natural. It's so much time, but it's necessary. I have been using ORS since I was a child – the Hair Mayonnaise, that's my mum's go-to. I rediscovered it a few years ago; what a product! It's been a staple in my life. It is easier with good products that can really nurture your hair. Gosh, I can talk about hair for hours!
What advice would you give to other Black women or non-binary people?
Be your true self. You've got to find solace in your individuality. If you're lucky enough to have a talent, then you've got to nurture it; you're not given gifts for nothing!
Where can we see more of your work?
Instagram | @AnjelicaRoselyn
Website | www.anjelicaroselyn.com
In partnership with the ORS Haircare Presents Project: Putting the Spotlight on Black Talent
Follow @ORSHaircareEurope for more