Brands that celebrate the black fashion and beauty seen in the $1.3 billion grossing Black Panther film
Post by special correspondent Candace Dantes | Cover shot by Trarell Torrence @torrencestudios
Oh! Oh! You missed this month's big screen announcement? "Black Panther" is coming back to a theatre near you. Yep. Character T'Challa — played by lead actor Chadwick Boseman — returns for a sequel either late 2019 or early 2020, according to a post by The Hollywood Reporter.
The landmark Marvel movie directed by Ryan Coogler grossed $700 million domestically and more than $1.3 billion across the globe. And boy did Black America, the Caribbean and Africans show up representing in their most modish Motherland garbs. I actually met Boseman while we both were vacationing in St. Lucia earlier summer 2018. Even off camera, he embodies African-American pride and is just as humble as his superhero character.
We at Black Beauty & Hair are so thrilled about the next installment that I had to compile the best African styles worthy of outfitting you beauties and beaus in for Black Panther's homecoming:
D'Piper Twins: Sisters, bloggers, models and African fashion designers Danielle and Chantelle Dwomoh-Piper developed bold, sexy African wear that has garnered celebrity and international attention. The twins' hallmark styles comfortably combine fitted and flowy pieces that make you do a double take. Pictured are the twins voguing one of their signature two-piece sets.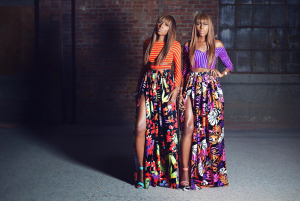 Dressmeoutlet.com: Led by entrepreneur Olatorera Oniru, this etailer is digital home to beauty products and handmade African-inspired clothes from the runway to everyday wear. Pictured is the Nikky Cold Shoulder Dress by January 8th House of Style, designed with flare details for days.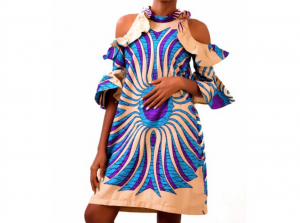 House of Tayo: The Rwandan-born brand is known for its unconventional, futuristic patterns for 21st-century fashion influencers. Each garment comes with storytelling designs of African heritage that merge with current style concepts. Pictured is House of Tayo's Blue Wave Statement Shirt for men.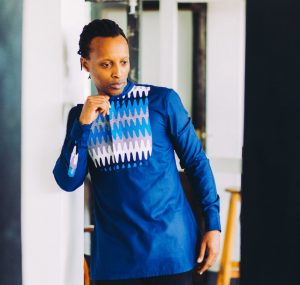 Loin Cloth & Ashes: Founded by designer Anissa Mpungwe, the fashion and lifestyle brand brings modern, practical appeal to its edgy prints and exaggerated shapes. Pictured are women runway designs, ranging from tops and bottoms to dresses and outerwear.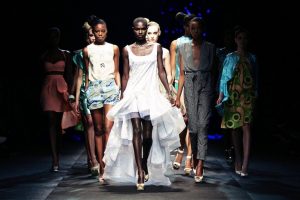 suakoko betty: This fun lifestyle brand features an authentic wax print collection for the contemporary shopper. Fashion designer Charlene Dunbar created original styles by mixing prints, sleek lines and surprising colours. Pictured is the African Print Lango Wrap Blouse in lime.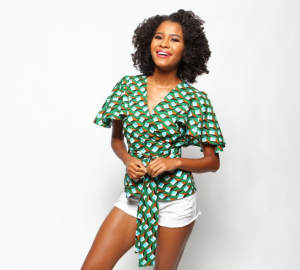 Benefited from this post? CLICK HERE for more hair and lifestyle coverage from Candace Dantes, a.k.a. Cowgirl Candace.
---
✶ You may also like ✶