Wray & Nephew is opening the doors to its Trims 'n' Tings barbershop takeover next week, at Mo Better Cutz in Ladbroke Grove, for two days of free trims and bold nail art, plus vibes
Wray & Nephew presents Trims 'n' Tings: the ultimate Notting Hill Carnival warm-up serving up free haircuts, nail art, Rum Punch, and a live set from the iconic Saxon Sounds, at legendary Ladbroke Grove barbershop Mo Better Cutz. See here to book tickets.
Survey results
New research by the original Jamaican rum brand has found that 42% of Londoners believe Europe's biggest street festival is a potent symbol of how the Capital brings different nationalities and cultures together
29% of young Black and mixed heritage Brits say it reaffirms pride in their heritage, while 50% say it's a true celebration of Black Britain.
The event is the largest street festival in Europe and one of the biggest in the world, pulling around 2 million people onto the streets of West London for a celebration of the Black diaspora in the UK.
Feeling pride in their heritage
Not only is it a time for celebration, but research by Wray & Nephew has found that it's an important moment for Black Brits, as 29% of young Black and mixed heritage Londoners say it makes them feel proud of their heritage. 50% even going as far as saying Carnival is one of the most important days of the year for ethnically diverse Londoners.
When asked about the lasting impact Carnival has on young Londoners, a quarter (25%) say it's brought them closer to their community, over a third (34%) have made new friends from it, and 29% say it's the greatest expression of self.
Getting ready for Carnival
Prepping for Carnival is also key, and almost a quarter (25%) of young Londoners say they begin planning their look one month in advance of the weekend, with 84% agreeing that how they choose to present themselves is a really important part of their self-expression.
Nail trends for Notting Hill Carnival
In-demand nail tech Tinu the Nail Artist from Colour Riot Nails gives her top trend picks for Carnival nails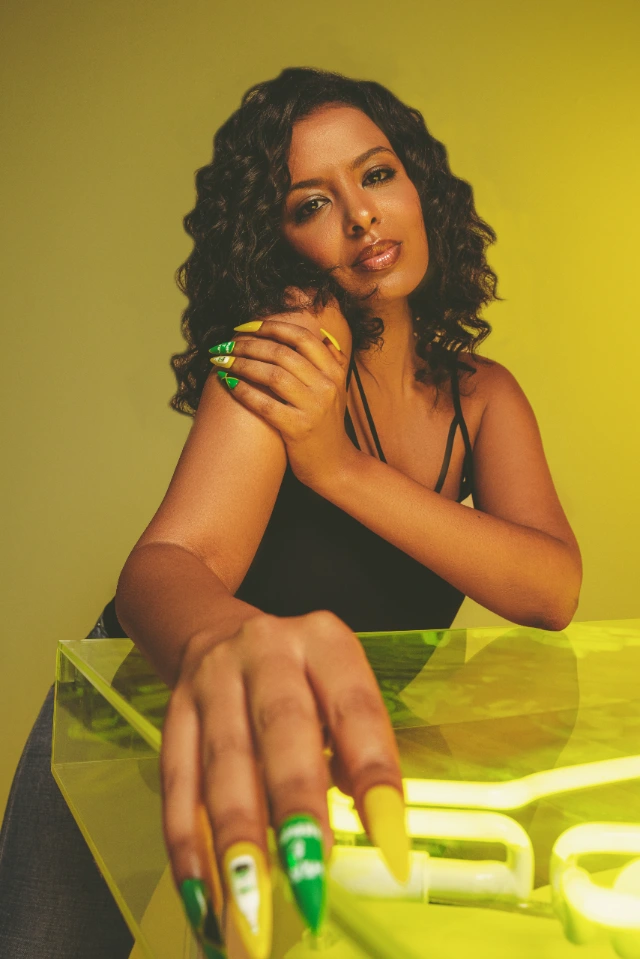 Aura Nails
Aura has been this summer's hottest nail trend. I mean, who wouldn't want a manicure that matches their energy? For Carnival-inspired aura nails, why not use colours of your flag or pick a theme that influences the vibes of Carnival.
3D Nails
3D nails have been one of social media's biggest viral trends of the summer. From 3D swirls to chrome blobs, with 3D nail art you can be as avant-garde as you want – and what better time to try them out than Carnival!
French Manicure With Bright Colours
Taking it back to the '90s, you can never go wrong with a classic French manicure. But, it's Carnival, so use bright colours or an ombré of colours to make them pop. The possibilities are endless with a French manicure.
Mo Better Cutz owner, Rodney 'Trotters' McGillivary, says: "Wray & Nephew IS Carnival, so we can't wait to bring the ultimate warm up to Mo Better Cutz. We've been working in the heart of Carnival territory for 27 years, and know how important this street festival is to the community. Helping our customers get ready for Carnival is one of the highlights of the year for us, so we hope old and new clients will come down to Trims 'n' Tings and join the celebration."
Trims 'n' Tings will be open from the 23rd of August to the 24th of August at Mo Better Cutz (316a Ladbroke Grove, London W10 5NQ). Carnival-goers can book appointments for free via this link. Limited availability. First come, first served. Terms & Conditions apply.