Ebin are giving away Wonder Lace Bond, 24-Hour Edge Tamer Refresh and 5D individual Lash Extensions in this free draw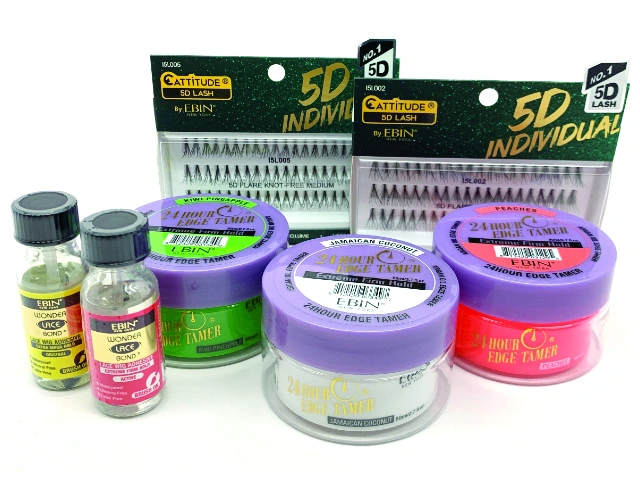 Give your glam-up routine an upgrade with a bundle of Ebin's best-selling products. The bundle will consist of 1x Ebin Wonder Lace Bond Clear with a built-in brush that makes the wig installation easy, providing strong hold without leaving any residue or buildup. 1x Ebin 24-Hour Edge Tamer Refresh infused with fruit scent that gives an extreme firm hold with amazing shine. The formula leaves no residue or flaking. And lastly 1x Ebin 5D individual Lash Extensions that are tailored to add drama and volume to your natural lashes. Don't miss this chance to secure your bundle – enter now!
UK ONLY
Closing date 22nd May 2023
For terms & conditions
This competition is now closed for entries.