Win a set of Ebin's Tinted Lace Collection in our prize draw! Upgrade your lace blending game with Tinted Lace Spray, Mousse, and Knot Powder. Enter now for a chance to win!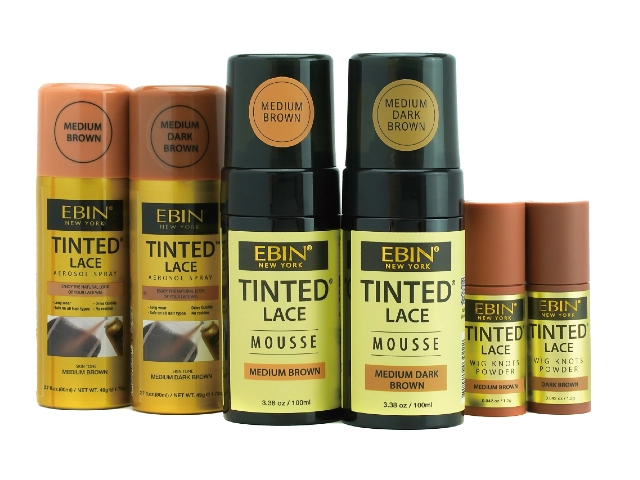 Blend your lace into the next level with a trio of perfect blending tools. Ebin Tinted Lace Spray is one of the first-to-the-market products that is influencer-endorsed for its pigmented and buildable coverage. Our nozzle sprays evenly but provides full coverage so you don't have to overspray it to tint your lace. Tinted Lace Mousse is a foaming-type tint for your wig. This lightweight foam is highly pigmented, providing a natural-looking tint to your lace, perfectly matching your scalp for a flawless finish. Tinted Lace Wig Knots Powder with an oil-free formulation offers even coverage and blending with an easy and quick twist swipe and blend method on the knots of the wig. The built-in sponge ensures even coverage and blending with the easy dual application. We have 10 sets of each product to give away, so enter now to secure your wig's best friends!
UK ONLY
Closing date 23rd July 2023
For terms & conditions
This competition is now closed for entries.