Win a supersize Afro Ashri Chebe Hair Butter in our free prize draw! Strengthen and nourish your coils, kinks, and curls with this rich formula. Enter now!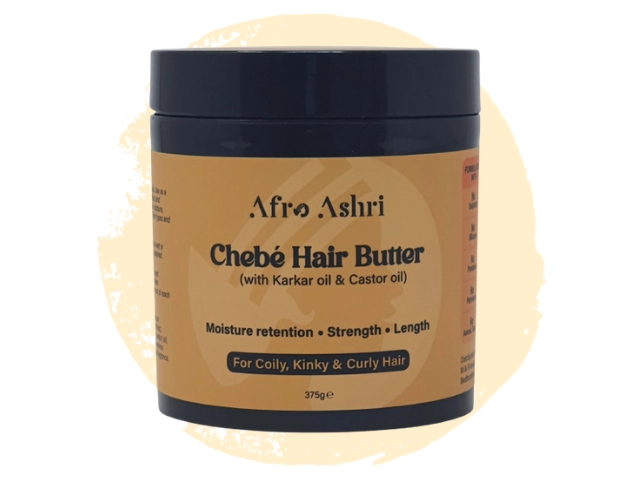 Chebe powder, used for centuries by women in Chad to aid hair growth and length retention, is the hero ingredient in Afro Ashri Chebe Hair Butter. 'Ashri' is a Nubian word that means 'pretty.' Chadian women are famous for their long, strong hair. Chebe was their best kept secret for their prodigious hair growth. Made from a combination of cherry seeds, cloves and musk, chebe powder strengthens hair and reduces breakage. It's combined with karkar oil and shea butter in this rich, nourishing formula, which your coils, kinks and curls will drink up. Used regularly, it helps to retain hair moisture, repairs damage, and promotes hair growth. Your chance to win the supersized (375g) tub of this nourishing hair butter.
UK ONLY
Closing date 23rd July 2023
For terms & conditions
This competition is now closed for entries.