Win Ebin's trio of bestselling products: Lace Spray; 3D Lashes and super holding Edge Tamer that will help your beauty A-game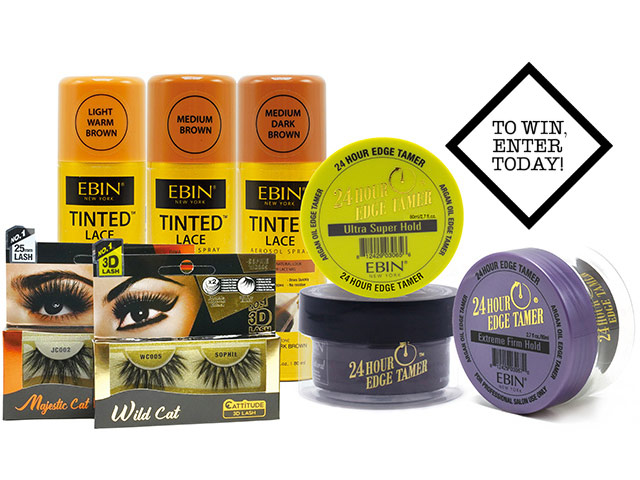 Give your daily glam an upgrade by winning this bundle of Ebin's bestselling products. The 24-Hour Edge Tamer's super strong hold slicks your edges without leaving flaky residue. The 3D Lashes are the extra 'oomph' you need to elevate any makeup look. The Tinted Lace Spray will blend in just right with your skin, making you ask, 'What lace?'
We have 10 sets to give away, so enter now to secure your bundle!
UK ONLY
Closing 6th December 2021
For terms & conditions
This competition is now closed for entries.