Genius storage to help you tame your current beauty chaos cupboard inspired by 10FT
I'm sure we'll all agree that it's been an unusual season. A time for reflecting, analysing, reordering and decluttering. As we transition out of lockdown into the 'new normal' its important to continue to maintain decluttered spaces and have things organised, as this helps us operate from a place of calm.
Love your makeup and skincare collection but hate organising it all? We hear you!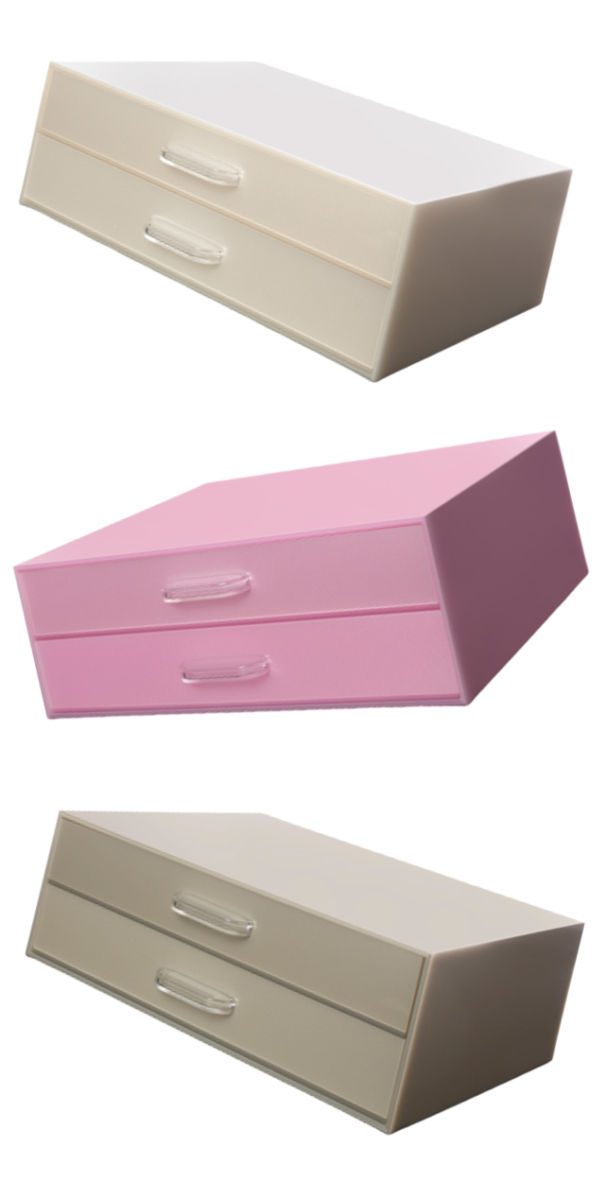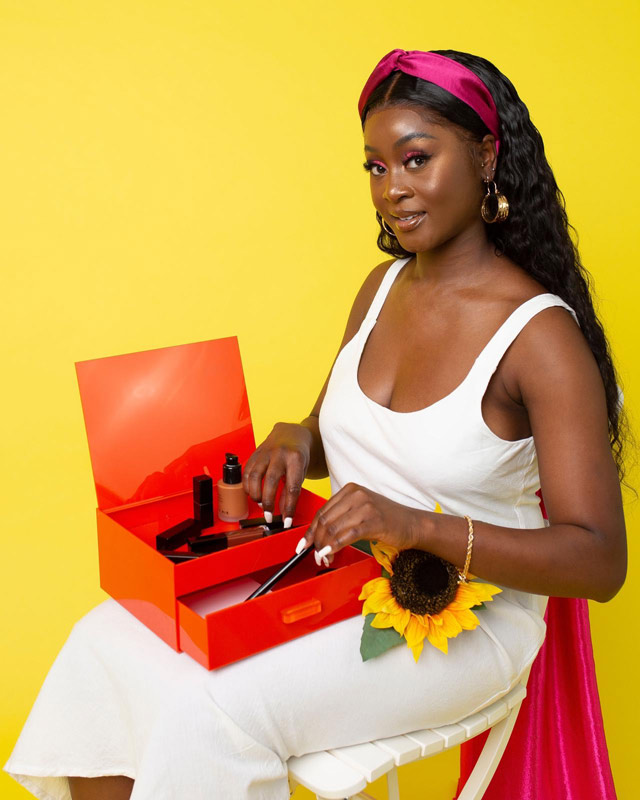 Lola Lawal, founder of stylish beauty organiser brand 10FT, gives some pro tips on ways to organise your favourite beauty items and store your beloved products. She schools us on the key items we need to keep in our top drawers as we transition into the summer season. Whilst we cannot control everything that happens in our life, we can certainly take full control of where (and how) our vanity products lie. We promise you will be beaming with pride at any opportunity to show off your stash!
Tip 1 – Out with the old…
Out with the old, in with the new! Its time to get rid of all the expired products in your collection. You can check the expiry guide icon, check the condition of the product and perhaps assess if you ever really like the product. Perhaps it is still in its packaging? Perhaps you can re-gift it to family or friends?
Tip 2 – Beauty audit
Well done! You've gotten rid of what you can't keep. Now, this is the challenge and where your authenticity will be tested!
Go through each palette, lipstick, lip gloss, foundation, primer and compacts (blushers, highlighters, bronzers etc.) you have! Hold them or try them on! Do you actually like it? Why do you like it? Can you give it to someone who might want it more?
Take your time here.
Tip 3- Organise by colours and height
OK! Hard part over, let the fun begin! Time to organise. When it comes to bottles try standing them up as much as you can, this is a great utilisation of space. Stack products in pots. Arrange by packaging colours or arrange by heights! You can even arrange which products you want to use up first and keep them in highly visible so you don't forget.
Tip 4 – Declutter
The aim of decluttering, organising and storing your beauty products is to keep your beauty collection relevant to your needs and wants. Why waste space with products you don't like or will never use? Beauty drawers are perfect to help you keep your favourite products clean, in sight and easily available when you need them.
Tip 5 – Bright summer colours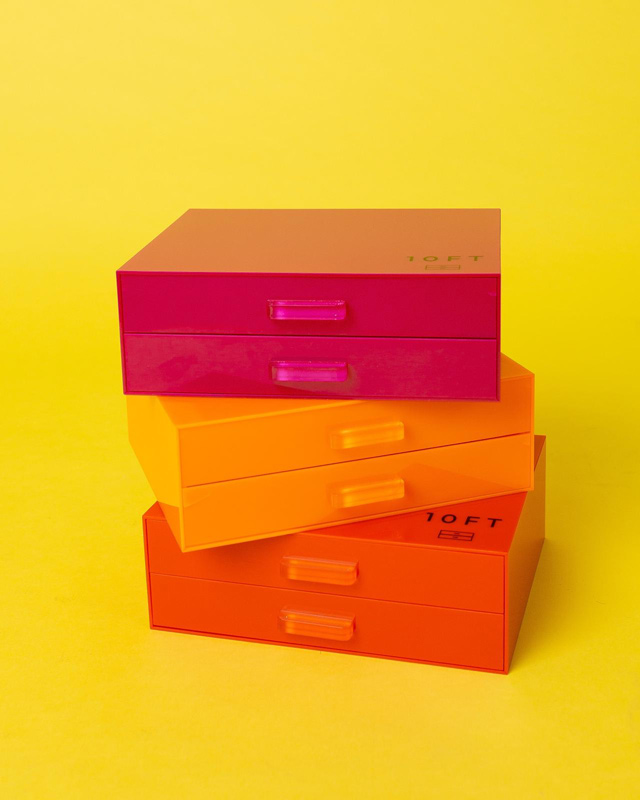 Okay, summer is well and truly over but if you do invest in a brightly coloured box, it's not only a reminder to always inject your personality into your routine, but it also reminds you that summer is always with you – at least on your dressing table!
View 10FT's latest beauty organisers here
---