Weaves and wigs are a great way to look good while protecting your hair at the same time. Our list of how to look after your own hair will build a great foundation and help protect your hair underneath your wig or weave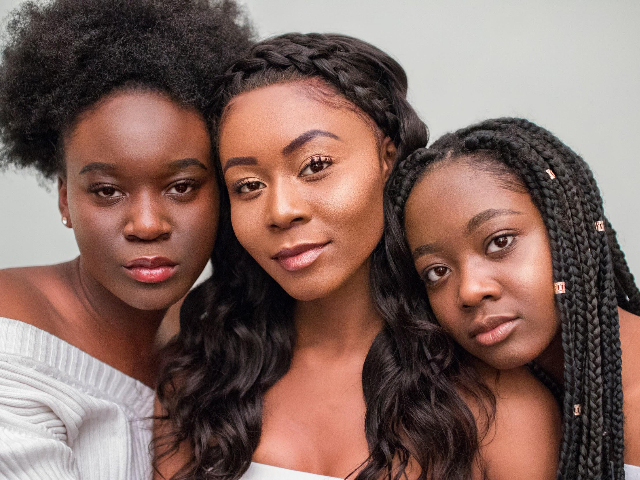 Braids are one of the most versatile and functional hairstyles in the history of time. They function well as a stand-alone style, as a way of keep hair safe at night and under hats and wigs, and as a way to keep your hair out of your face as you take on the day. They also form the right foundation for wearing your hair under a wig.
Choose a method that works for you
When wearing a wig, you'll need to braid your hair down. There are a few options here, each with its own pros and cons. The three main options include:
Twists – twists are easy to do and don't put a lot of tension on your head. However, they can sometimes be lumpy and are susceptible to friction under your wig.
Braids – extension hair is often added to the cornrows to add fullness to your hair while wearing a weave, especially if your own hair is fine or short. The extensions will add bulk to your base which can cause lumps under a wig. Opt for smaller, finer braids to avoid any noticeable bumps.
Canerows – these are the most natural-looking option when wearing a wig as they lie flat and offer a perfect base for your wig or weave. However, if braided too tightly, cornrows can cause tension and breakage.
Use hydrating products to your advantage
Add some hydrating product before you braid your hair down. This is also effective for doing a braid-out before going to sleep, leaving you with gorgeous curls in the morning.
Adding this extra nourishment to your hair before putting on a wig gives it a chance to soak in. Be sure to wear a silk wig cap over your canerows to create a safe barrier between the wig and your hair to reduce friction and let the product do its job. Just make sure your hair is completely dry before putting the wig on.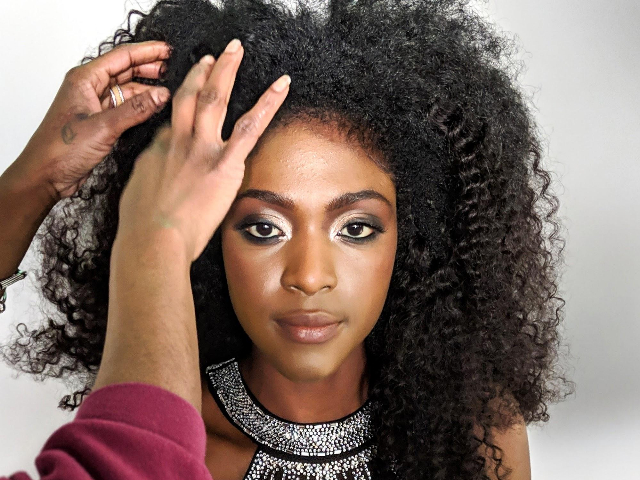 Keep it loose
Braiding too tightly puts a lot of stress on the delicate strands of your hair. While it's important to ensure your braids stay firm and in place, you don't want to risk pulling your hair too tight. If you do, you could experience traction alopecia, especially around the delicate hairline.
There are a few signs that your canerows might be too tight. If you feel pain or tension, it's too tight. A lot of stylists will braid as tightly as possible to ensure your braids stay in for longer. If you're rocking canerows, take a shower with warm water to let them loosen and swell up a bit.
If you're braiding your own hair down to wear under a wig, experiment to find a happy medium. It can be a balancing act to braid your hair down so that it doesn't show under the wig, without giving yourself a headache.
Keep your hair and scalp clean
Wearing a wig can cause sweat and buildup on your scalp and braids. Fortunately, you can wash your braids if you're careful with them.
When washing your braids, use a diluted shampoo with equal parts of water and product. This approach is necessary to prevent further buildup, as you won't be able to scrub and rinse the shampoo from your hair thoroughly. Let cool water run over for a gentle rinse that won't cause your braids to loosen. Treat your hair and scalp to some nourishing oil to help lock the moisture in after.
If you haven't got extensions in your base, you can unravel your twists or canerows and wash your hair normally, being mindful to deep condition.
Let your hair breathe
One of the most important lessons to take in when learning all about lace front wigs is that your hair needs a chance to breathe. Not only will you need a break from the wig every now and then, but you'll also need a break from the braids.
If you're wearing a glueless wig for protective styling, you can remove this every night, this elongates the lifespan of the wig and helps your hair to breathe. For glued down lace front units, it is recommended not to wear it for more than six weeks at a stretch.
While it sounds ridiculous that protective hairstyles could damage your hair, it can and does happen. When you take out your braids, do a quick finger detangle and take this opportunity to add a deep conditioning treatment. Give your hair a few days with a wash-and-go or twist out, using the pineapple method at night to maintain your curls before starting the process over again.
These five expert tips can help protect your hair while you rock the style you love.