FRÜ is a natural shampoo and conditioner range made from fruits and premium ingredients. They are 100 per cent vegan and cruelty-free. Enter now for your chance to win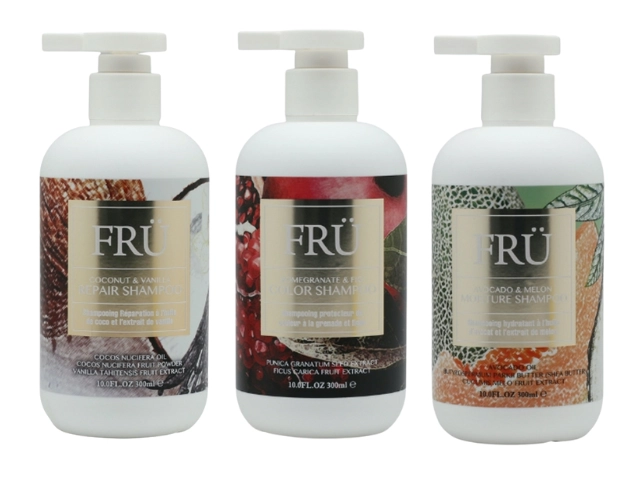 French-based haircare company Dancoly has developed FRÜ, a trio of natural shampoo and conditioners to help tackle your specific hair needs. FRÜ products are 100 per cent vegan and cruelty-free. They are made with premium ingredients that include the goodness of fruits. Coconut & Vanilla Repair, moisturises and repairs damaged hair; Pomegranate & Fig Color maintains your colour while Avocado & Melon Moisture hydrates thirsty tresses. Select which shampoo and conditioner to help with your particular hair concern. We have five duos of a shampoo and conditioner (each bottle, 300ml) to give away. Enter now to win.
UK ONLY
Closing date 20th November 2023
For terms & conditions
This competition is now closed for entries.