Candace Morrow samples the perfect pucker pigments to don this season
The girl hastily swiping lipstick across her mouth then scrubbing it off profusely just to re-apply another one: That's me at the mall.
Experimenting with lip colours is necessary finger fitness for Candace to make long-lasting cosmetic decisions. It took me forever to narrow down my pictured satin MAC Red and frost Designer Blue lipsticks, so I went ahead and bought both. Beauty choices are tough — I tell ya.
After traveling to makeup counters and drug stores that carry popular beauty brands I live by, consider these sunkissed matte, cream and liquid lipsticks to spotlight your pout and amp up loc styles throughout this spring season. The following lip shades are unbelievably bold, highly pigmented and unfading in maintaining a rich hue for hours: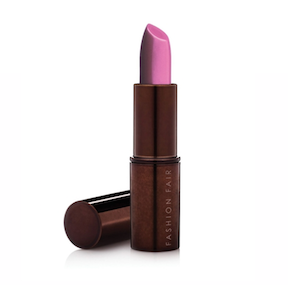 Fashion Fair | Chelsea
Fashion Fair's new London Is Calling semi-mattes offer a high-coloured pigment and just enough shine. Of the four-colour collection, Chelsea is my favourite to pull off a blushing lip to complement carefree straight or wavy locs. Think pink with pizzazz.
Plus: This colour works youthful wonders with flirty floral prints and during fun nights out with the gals.
Minus: It doesn't look it, but the colour borders dramatic and can cut it close in corporate settings with its intensity. However, I give it to beauties who aren't afraid to take it there.
Price Tag: $20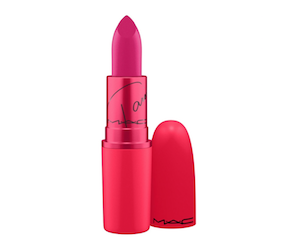 MAC Cosmetics | Taraji P. Henson VIVA GLAM
This bestselling matte fuchsia lipstick with pearl shade has been the talk of the beauty town. First, the limited-edition tube features award-winning actress and "Hidden Figures" star Taraji P. Henson's signature. Second, purchasing it goes toward women, men and children affected by and living with HIV/AIDS. Third, prepping the lip with a liner takes it to out-of-this-universe fierceness, especially with slicked-back loc ponytails.
Plus: The colour successfully withstands lunch meeting and dinner dates.
Minus: Nothing from Camp Candace on this one.
Price Tag: $17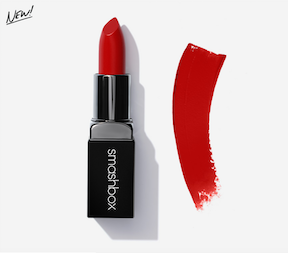 Smashbox | Matte True Red
The new Matte True Red from Smashbox's Be Legendary Lipstick line is striking — instantly transforming your beautiful brim into camera-ready sophistication. This lipstick takes you from simple to sexy in seconds for sure.
Plus: The application is smooth and feels silky on lips. It also hydrates throughout wear time.
Minus: Because the colour is so vibrant, it limits other strong colours to the face. Remember: Less is sometimes more, and this lipstick is certainly enough.
Price Tag: $21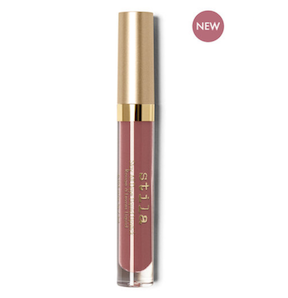 Stila | Firenze (Warm Dusty Rose)
This spring shade supplies a light but oh-so-luscious lip. As part of Stila's legendary Stay All Day liquid lipsticks, Firenze definitely sticks within your 24-hour beauty schedule. It provides an innocent, rosy finish that harmonizes with flowing, curly locs on any sunny day.
Plus: The lightweight liquid easily transitions from the board room to happy hour.
Minus: It's a little safe for events where you want to become the centre of "on fleek" attention.
Price Tag: $24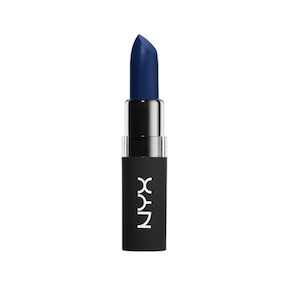 NYX | Midnight Muse
Midnight Muse joins NYX's Velvet Matte Lipstick line. The new lip colour serves up serious edge. Lip wearers have to own it, though. I repeat: Confidence must dominant this shade, because it's an electrifying fashion statement. Finish this lip look by flipping locs to the side, which immediately puts you on rock star status.
Plus: It's velvety formula leaves lips super soft; it's bold hue magnifies lips for hours.
Minus: Unless you're in a creative career where melodramatic and mod are commonplace, don't overdue it during your day job.
Price Tag: $7
Candace Morrow, a.k.a. Cowgirl Candace
Save
Save
Save
Save
---
✶ You may also like ✶