SheaMoisture's Afro hair expert and celebrity stylist, Jennie Roberts suggests Six Notting Hill Carnival hairstyles to inspire you ahead of the Bank Holiday weekend
In the lead up to one of London's biggest annual events, Notting Hill Carnival is fast on the horizon, with the celebration of Caribbean culture set to takeover West London this bank holiday weekend. Paying homage to the capital's diversity and contribution of its Caribbean dwellers, the event also serves up a visual feast for the eyes, covering everything from vibrant costumes to bejewelled make-up.
Hair plays a big part of the Notting Hill Carnival experience
For those attending, hair will often play a significant role on the day, whether it's being prepped for the extravagant Carnival headpieces or styled to last the all-day party. New research – commissioned by curly and textured haircare brand, SheaMoisture – revealed that 74% of Brits agree that they plan their hairstyle around calendar moments, such as Notting Hill Carnival.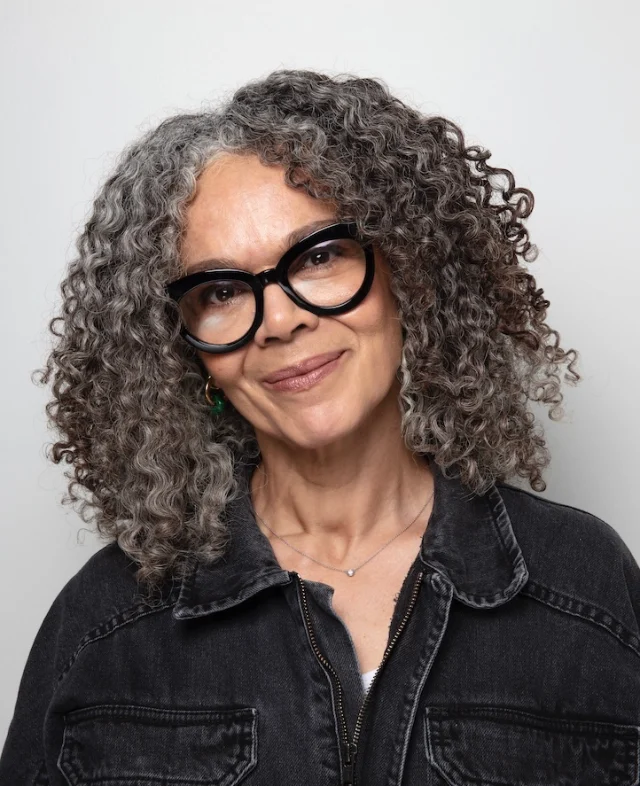 Embracing the carnival spirit and recognising the importance of celebration and self-expression through hair, SheaMoisture's Afro Hair Expert and celebrity stylist, Jennie Roberts, has shared her top tips on creating Carnival-ready styles for Bank Holiday revellers. Carnival is a great time to get experimental with your hair – go bigger, try something new or opt for a style you've been saving for the right occasion.
It's Carnival time! As with all events, big or small, preparation is everything, especially for Afro-textured hair. Consider whether your hair is good on day one (post-wash), two or three and start from there. Freshly cleansed and conditioned hair is a must as the first stage in the process, no matter what style you're going for, and ahead of the humid weather, your hair may need some TLC.
Whether it's moisture, shine or great definition you're after, Sheamoisture's Jamaican Black Castor Oil range has got you covered. Remember to consider the weather, your outfit, and your personal style when choosing the best carnival hairstyle for your Afro hair. But most importantly, have a fantastic time celebrating!"
Jennie's favourite Carnival dos 🎉🍹
Coloured Extensions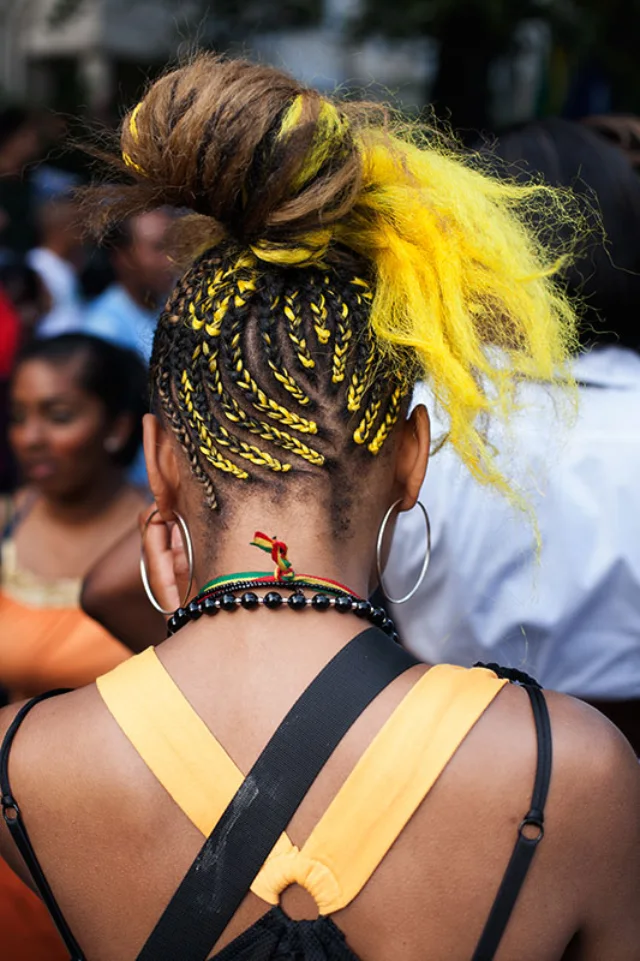 Add vibrant coloured extensions to your Afro hair for a playful and eye-catching effect that matches the festive atmosphere of the carnival
Alternatively, you can add gold threads and ribbons through each braid to create a bohemian look. Ombré or dip-dyed, do each braid differently for a fun festive feel.
Flower Power and Wild 'Fro's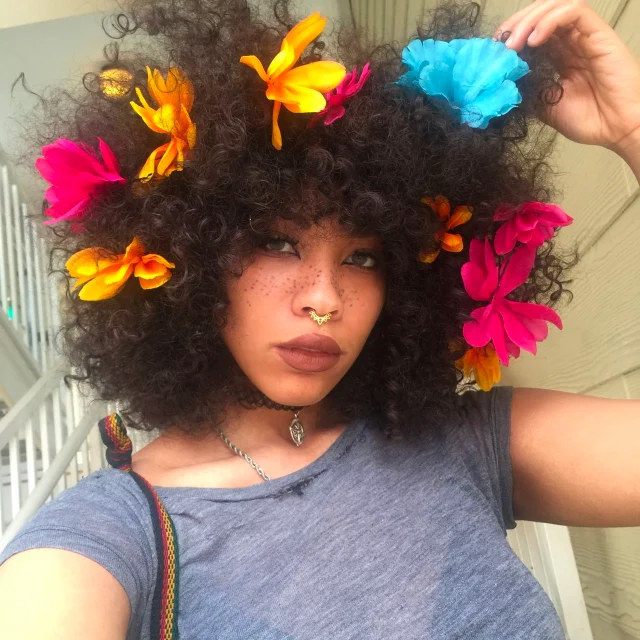 Adorn your Afro with colourful accessories, such as flowers and feather butterflies, that complement your outfit and give you a playful and tropical vibe. 
Second-day hair is always bigger and better, as the moisture levels have dropped slightly. Plan ahead to make the most of your volume, using SheaMoisture Jamaican Black Castor Oil Styling Lotion to style your 'fro
Glitter Spray and Hair Spray Paint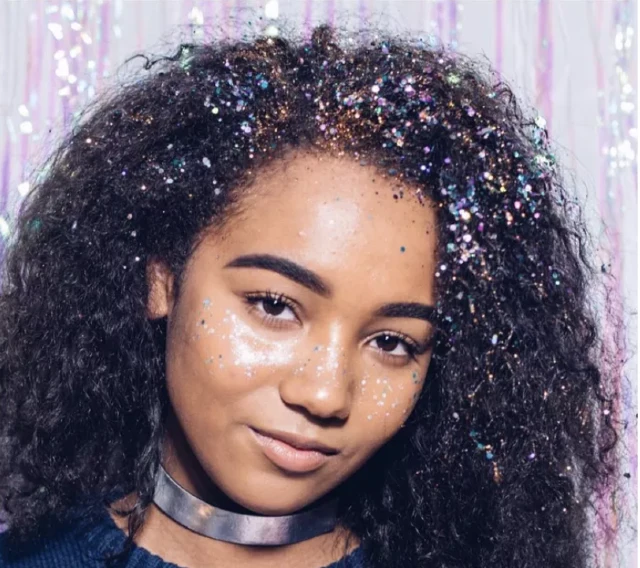 For a temporary dynamic look be daring and go for an instant colour change with hair spray paints. Easy to use and to wash out. Top with a little glitter spray for an attention-grabbing look that's perfect for the Carnival spirit. 
Top tip: Don't use oils before the spray as it won't adhere to the strands very well. 
To remove, use a clarifying sulfate-free shampoo, such as SheaMoisture Jamaican Black Castor Oil Shampoo, to cleanse hair without stripping it of moisture. Use with its paired conditioner for a nourishing and high-slip conditioner to detangle your hair.
Space Buns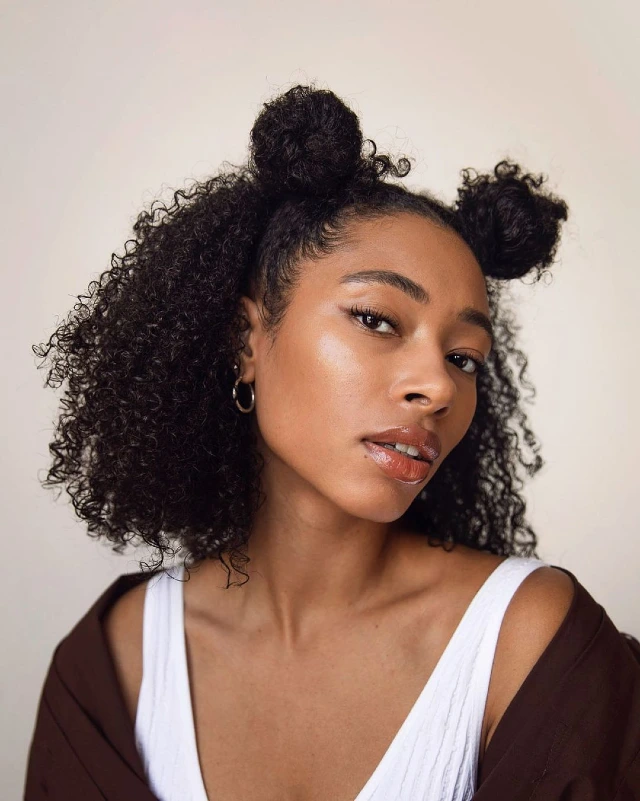 Create two or more high buns on top of your head for a fun and energetic hairstyle, perfect for dancing and will last all-day 
To switch it up, opt for a half up half down style and add cowrie shells or beads, for an eye-catching effect that captures the fun of Carnival
Accessorise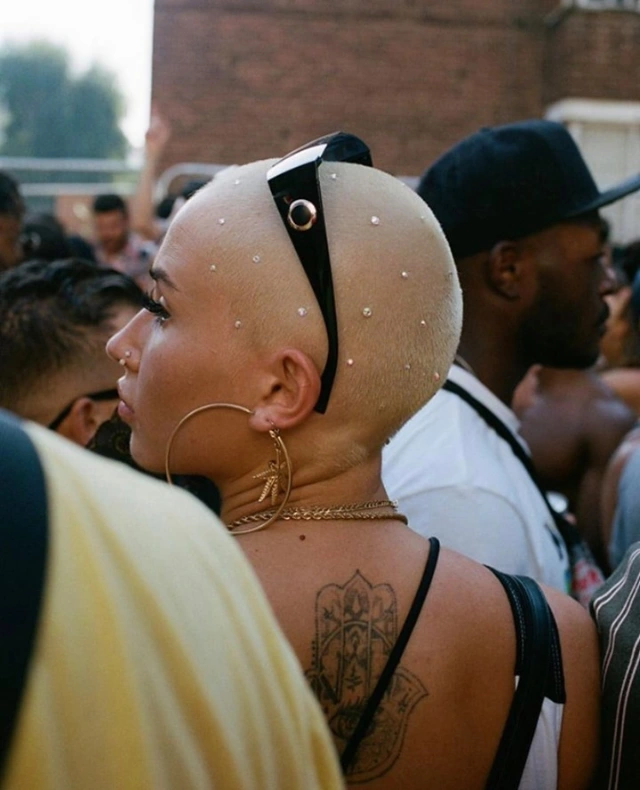 Use hair accessories like decorative pins, clips and headbands, to add a touch of extravagance and uniqueness to your chosen style
Decorate the braids with loc huggers, hair rings and bells. Again second or third day hair is the fullest hair day so plan and prep well for longevity at the event.
Embrace your natural texture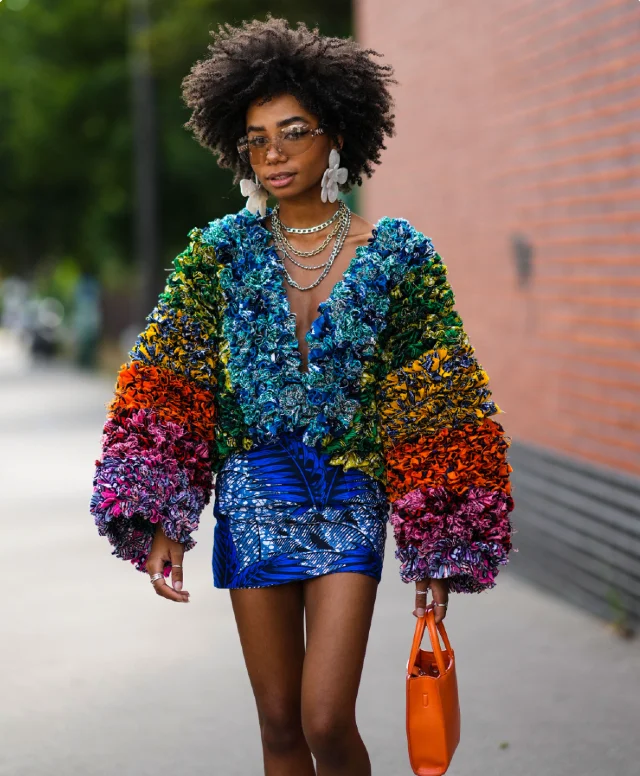 Now is the time to embrace your natural texture! Twists out, braid out, the choice is yours! 
Use styling products such as SheaMoisture Jamaican Black Castor Oil Styling Lotion to define and enhance your texture, allowing your hair to be itself, freely and beautifully. The bigger the better!