Smart City Weddings give seven tips for a dream winter wedding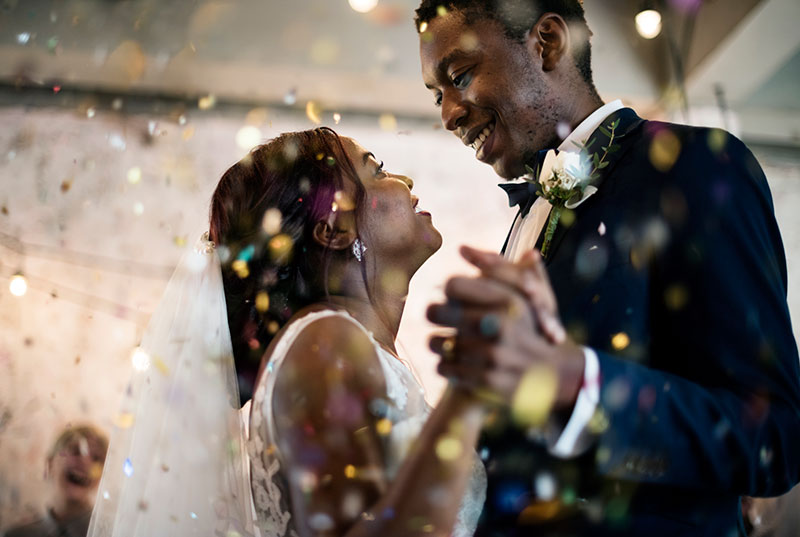 Winter is on its way, and if you're looking to plan your dream wedding, then this wonderfully romantic time of year is the perfect opportunity to really make the most of your special day. With earthy, rich colour palettes, early sunsets, candlelight and glorious sparkle, winter is truly a beautiful season for your wedding. It even opens up the possibility of sprinkling some festive, Christmas cheer into the mix to really make the day one to remember.
Some people may shy away from the idea of a winter wedding due to the chills and possibility of not-so-great weather. But winter is a truly magical time of year, and there is so much that can be done with this season to put on a spectacular occasion. Here are seven steps to making your wedding a true winter wonderland.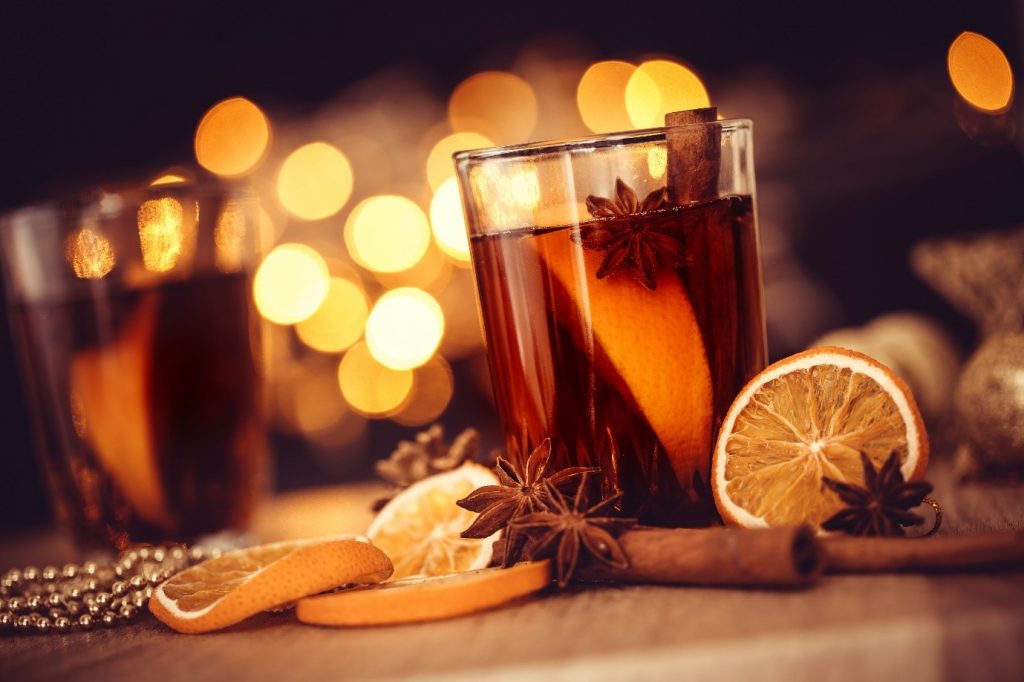 Keep nice and warm
Whilst winter is a fantastic wedding season, the chill is inevitable. You'll want to keep your guests as warm as possible so they're comfortable and can really enjoy themselves as they watch you and your partner tie the knot. Whilst your wedding and reception will no doubt be indoors, create some warm space outside for anyone who needs a breath of fresh air with fire pits and cosy blankets.
Serving warm drinks at either the reception or on arrival is also a great way to keep spirits aglow. Good options include mulled wine and coffee liqueur for the adults, and festive hot chocolate for the children.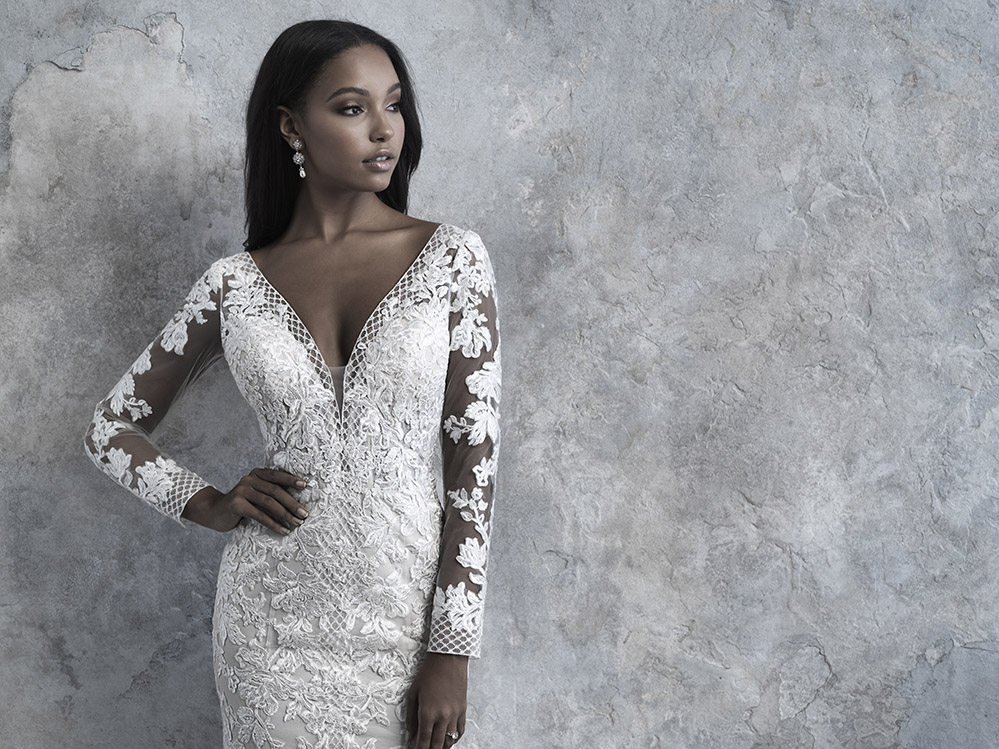 Dress by Madison James Bridal at Allure Bridal
Wonderful winter dress
The bride's dress is one of the key staples of a wedding. Winter brings with it the chance to really embrace a certain beautiful style that is perfectly suited to this time of year. Floor length gowns with sleeves are certainly a great choice to not only beat the chills, but to really give a classy and elegant look. Go bold with sheer lace that gives a frost-like appearance to really capture the essence of winter. If you're a fan of being non-conventional, feathered wedding dresses are in complete harmony with the colder months.
For the gentleman, tweed suits are wonderfully chic in winter. A velvet blazer would also be an excellent choice, it's a thick fabric that will keep him warm whilst also looking incredible. As for the bridesmaids, they will look amazing in full-length gowns in rich, winter colours such as dark red, gold, silver or green. Don't forget all the appropriate winter accessories such as cover-ups and shawls.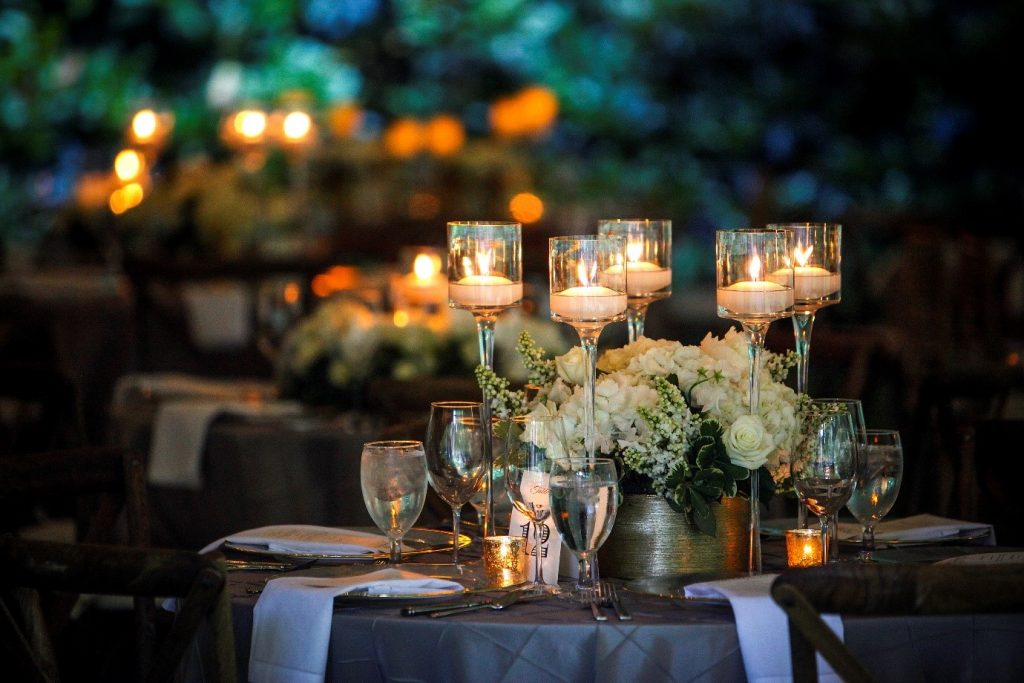 Lighting up a room
Winter is known to be a dark season, but that isn't a bad thing. Whilst you may have to make sure you schedule certain events for earlier in the day to play to the available natural light, the growing darkness allows for some wonderful lighting opportunities.
Candlelight is the epitome of romance. Let your wedding glow in candlelight and decorate your venue with sparkling fairy lights. They are both wonderfully seasonal and an effective way to really bring a room to life with their warm tones and romantic twinkling effect.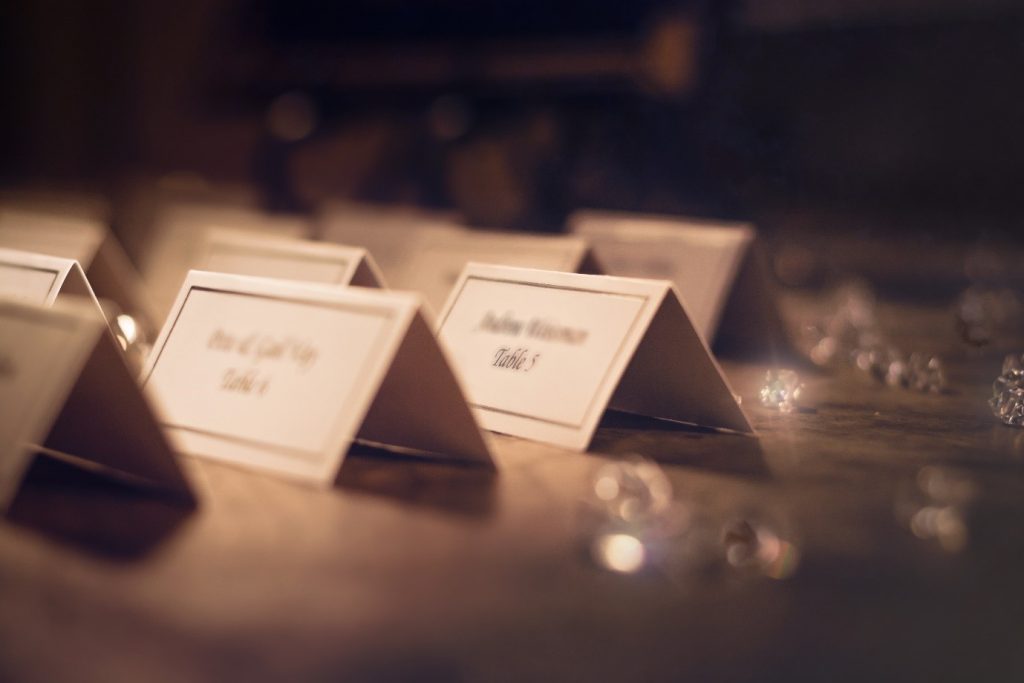 Add some seasonal sparkle
Whilst some people would be averse to the idea of glittery décor or dress at their wedding, winter is the perfect season to embrace everything sparkly. Don't be afraid to add some glitz to your winter wedding. Whether it's a sparkly brooch on the dress, glittery chair sashes or sprinkling the tables with gems to look like ice, a touch of frosty sparkle will really make the day magical. You could even incorporate some sparklers for your guests to have outside.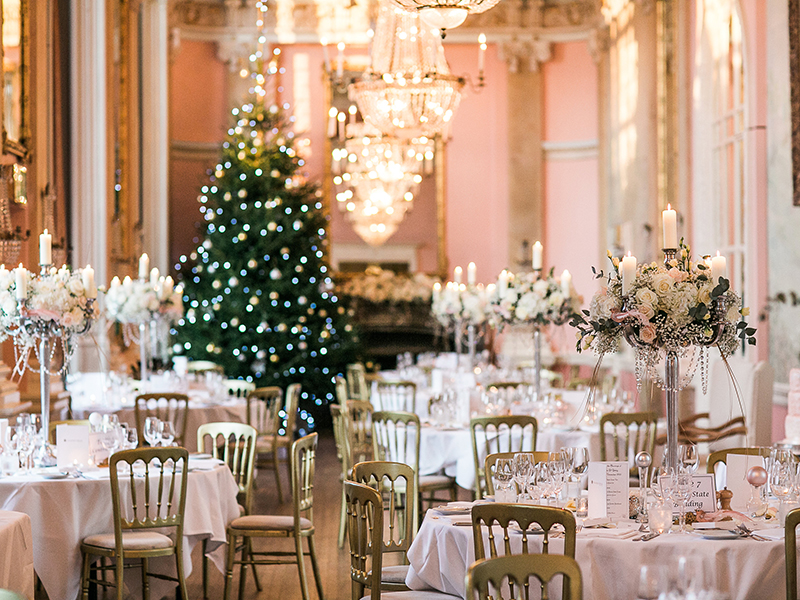 Winter-inspired décor
A winter wedding gives you the chance to really get creative with your decorations. You can stick with a Christmas theme and hang mistletoe around the venue for some romantic encounters. Instead of traditional flowers, why not have decorative wreathes? Nature in winter can also be a source of inspiration. Incorporate some tree stumps, twigs and logs into the décor to give a stunning rustic feel to the venue. Table decorations such as pine cones and holly berries can also really tie together the winter theme.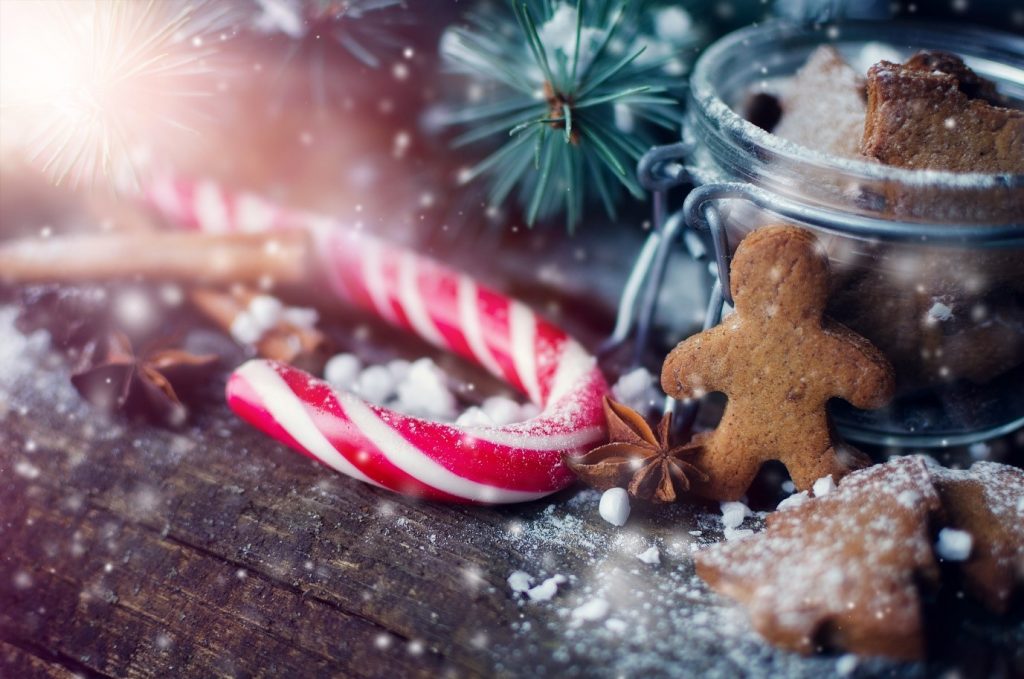 Eat, drink and be merry
Food is an important element of any wedding. Take advantage of all the wonderful cuisine winter provides. Hearty dishes, such as warming soup starters and baked camembert, are the perfect winter treat for your guests. Serve some delicious hot canapes at the bar, such as mini jacket potatoes, breaded prawns and goats cheese tarts to keep everyone warm and full.
Sweet treats can also be given a winter twist. Consider hot desserts such as chocolate lava cake or sticky toffee pudding. For a Christmas flair, a pot of candy canes and gingerbread men will make adorable additions to the bar or the tables.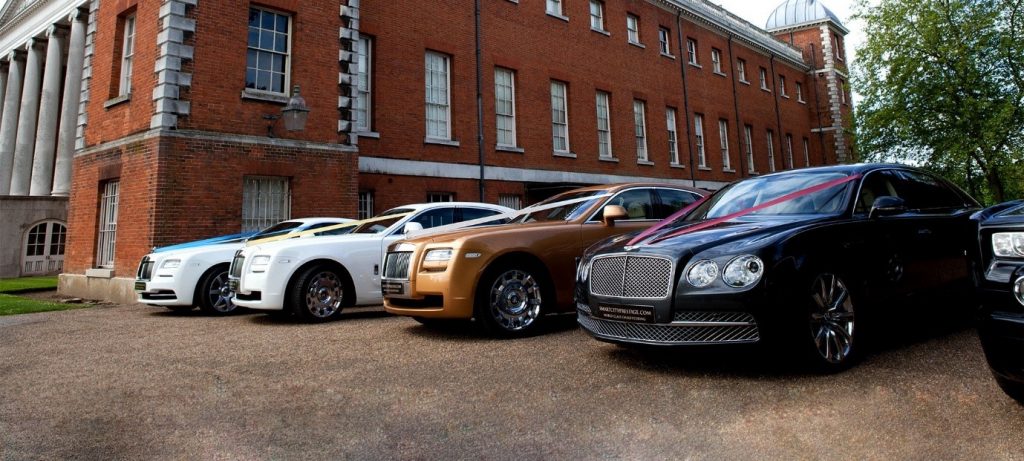 Arrive to your big day in style
You may think that winter would limit your options for transportation, but that couldn't be further from the truth. Hardtop chauffeur cars make attractive additions to any wedding photos, and with a professional behind the wheel, committed to getting you to the venue on time, you won't have to worry about the weather causing any problems to your arrival.
The arrival to your wedding is a big moment for you and your partner, do it in style from the back seat of a luxury vehicle being driven to the venue in time for that all-important grand entrance.
If opting for a bow on your wedding car, remember to match the colours to your elegant winter colour palette. You could even mix it up with some winter flowers or a wreath attached to the front of your luxury vehicle to truly get the day off to a magical, wintery start.
Smart City Weddings provide high-quality wedding car chauffeur services. We make sure you feel like a VIP from the beginning to the very end of your big day – come rain or shine, winter or summer.