Zion's Kitchen is a pop-up restaurant specialising in Afro-fusion; a combination of West African and European cultures and cuisines. Our Digital Editor Vanessa spent an evening at Zion's Kitchen trying out their vegan menu.

I was looking forward to attending Zion's Kitchen pop-up given that I've had a solid love for African food from childhood. I was extremely keen to see how Chef Temi Edun would put her own spin on the African dishes.

Starter – A spicy bean terrine on a veg bread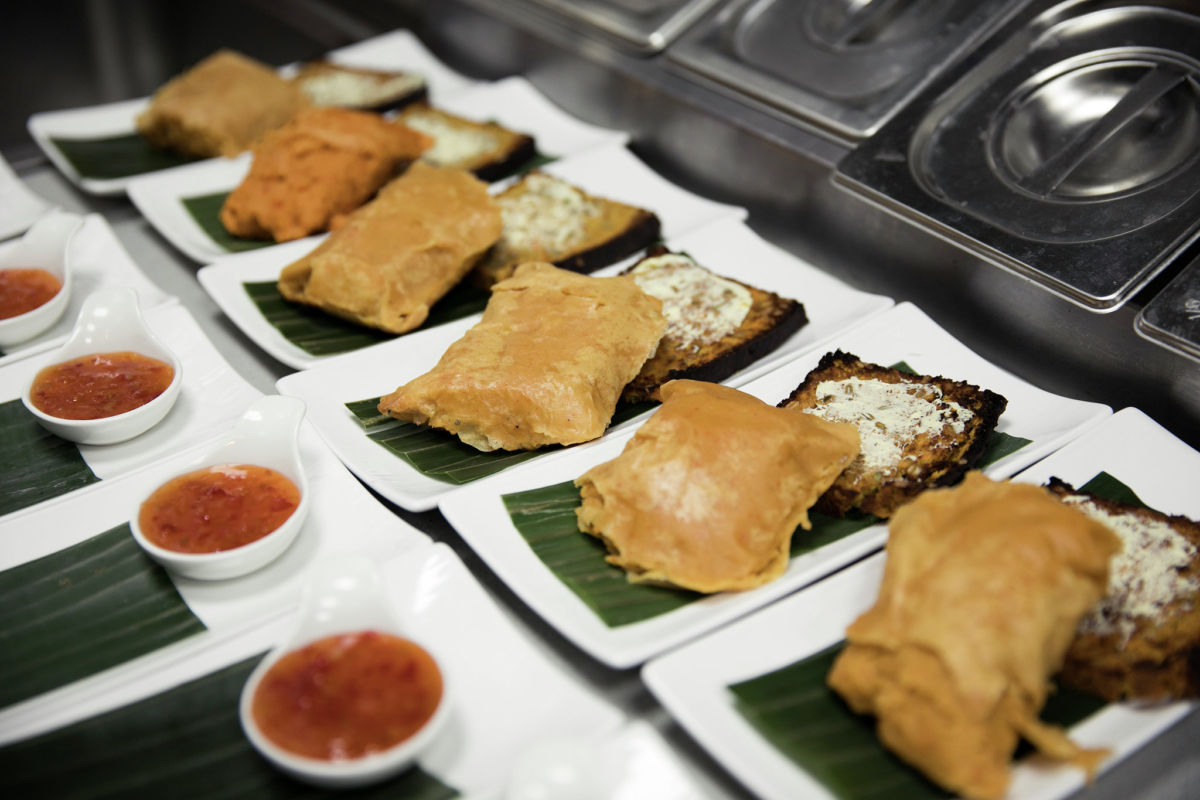 Nothing warms my soul more than eating moi moi cooked to perfection so it was a pleasant surprise to see it served like this with the veg bread. All the flavours were there and despite it being vegan, there was no compromise on the taste.

First main – Basmati rice served with a blanched spinach medley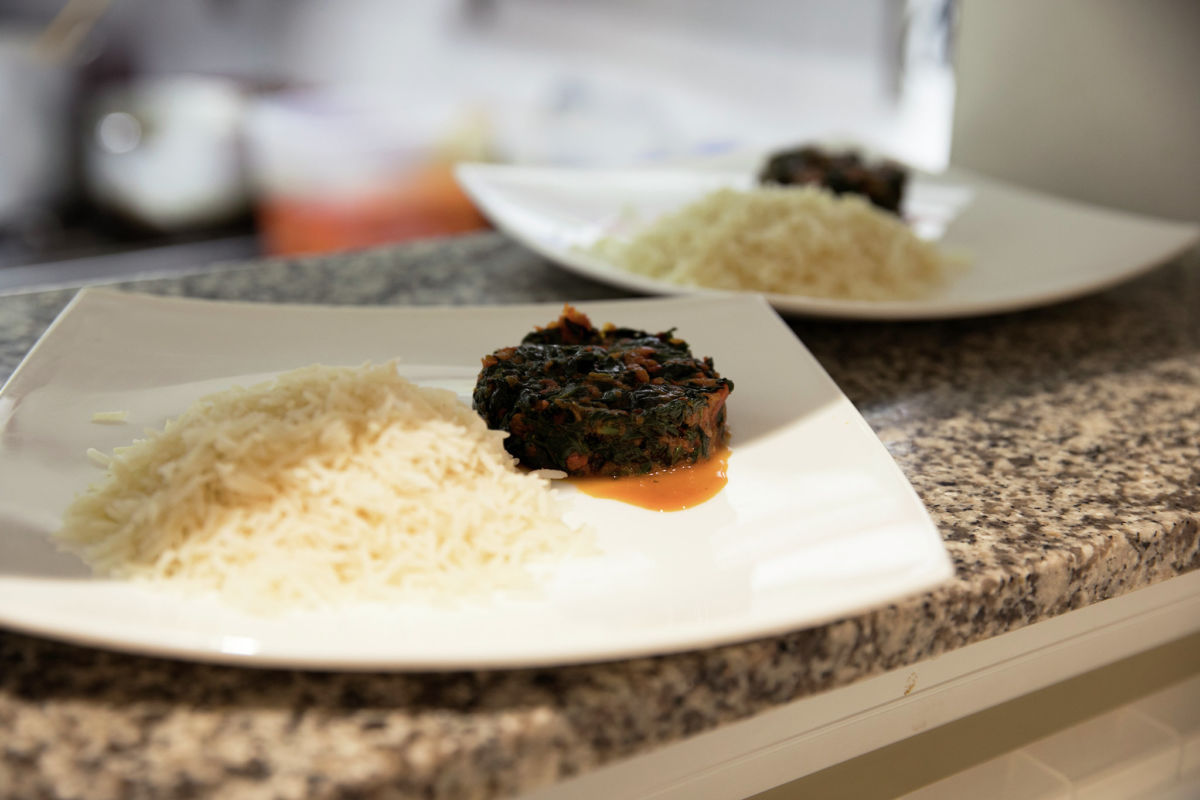 Though basic sounding, I can see why this spinach medley was served with plain rice. The spinach medley was full of flavour and was the perfect accompaniment to the rice.

Second main – Puna yam cooked in a spicy sauce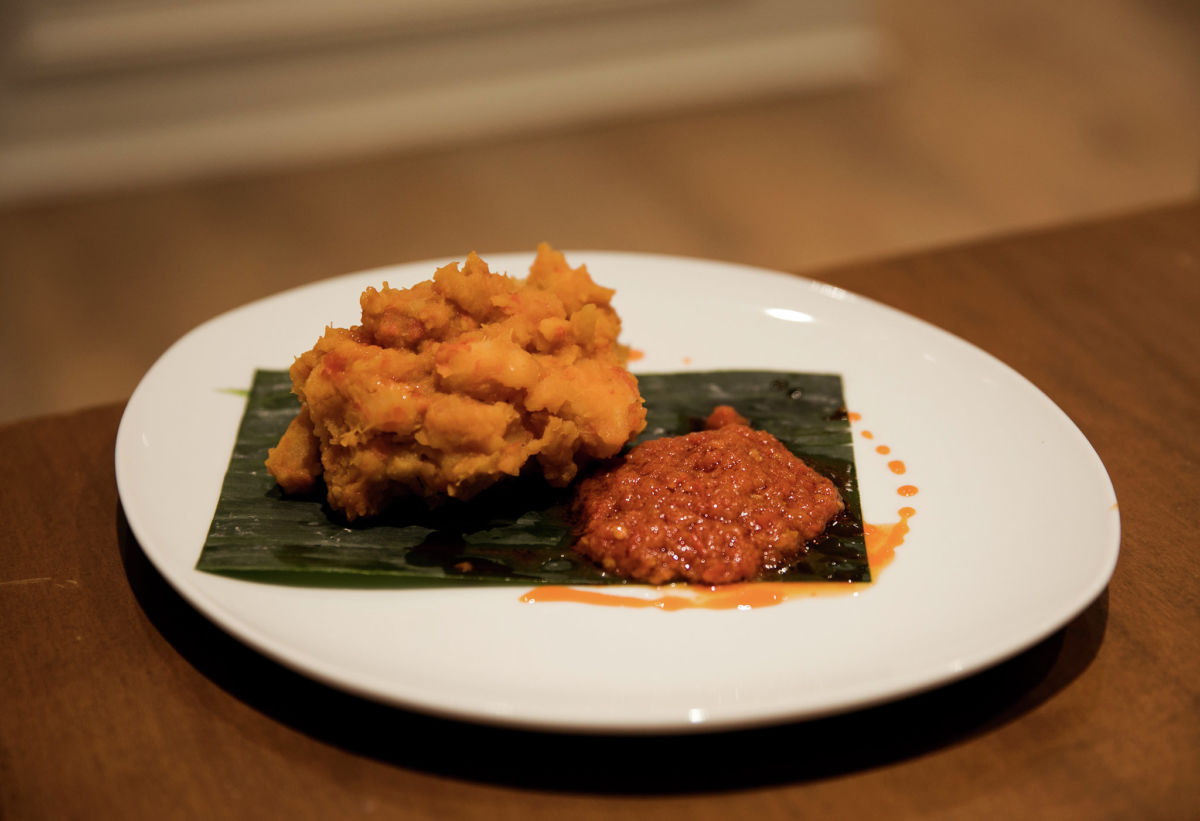 I have never dared to try yam served any way other than pounded. Despite the flavours, the subtleness of the yam was still there; which complemented the spiciness of the sauce perfectly. For anybody who has never tried yam, I wholly recommend this and it was definitely my favourite dish on the menu.

Dessert – Tapioca pudding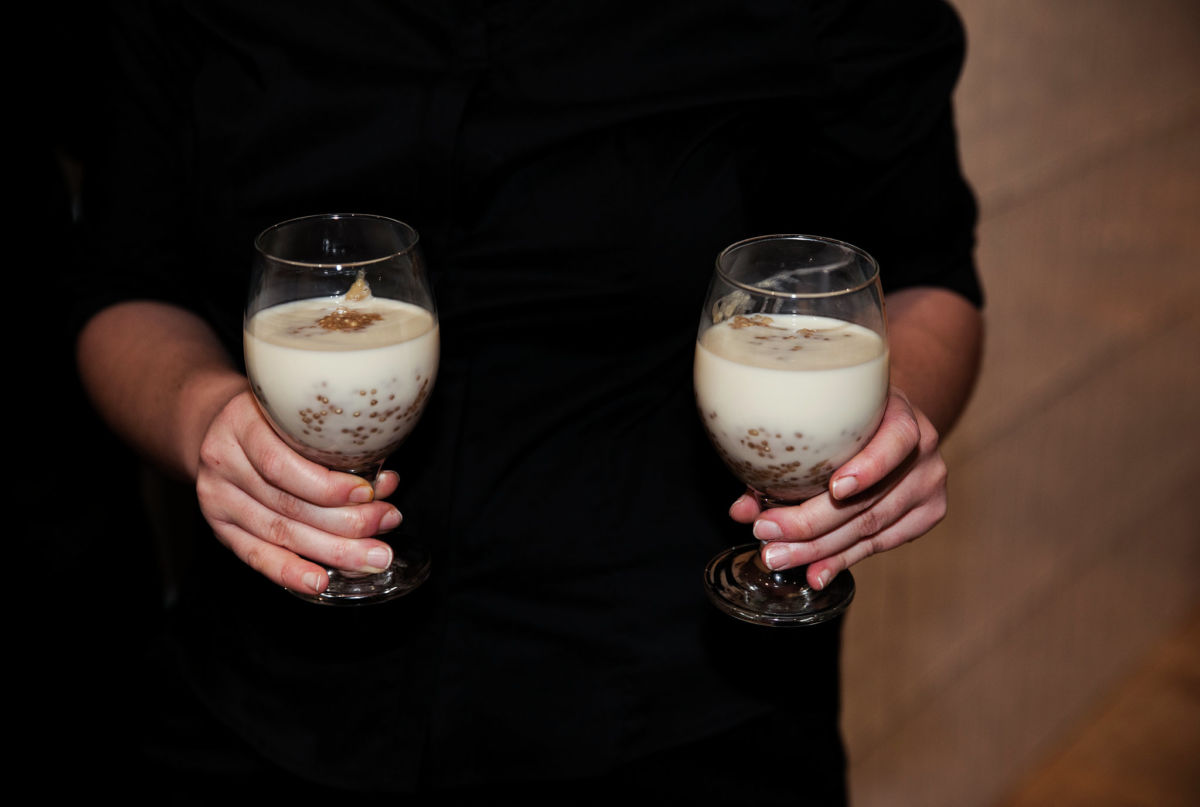 Again I was pleasantly surprised by how unique this dish was. I was expecting a very basic tapioca pudding but it was amazing to see how Temi managed to make such simple ingredients turn into a vegan dream. I have tried many vegan desserts in the past and have found the sweetness to be overpowering however this tapioca pudding was the perfect combination of sweetness, texture and warmth.

I spoke to Temi to speak about her Zion's Kitchen journey and what the future holds.

What prompted you to create Zion's Kitchen?
My passion for food and creativity started at the young age of 7 when I used to assist my mother in the kitchen. Coming from an African family you had to study for degree's in subjects like Engineering, Law, Medicine etc. To support myself financially at university, I started a catering company, catering for weddings and private functions. African parents love to be able say my child is a Dr or Lawyer, not a chef, so I studied Business and Accounting and worked in Investment Banking. However I wasn't happy so I spent my spare time researching food. In my banking role, I spent a lot of time taking clients to top restaurants and always wished there could be one showcasing our cuisine. I tried my hand at catering for private and cooperate events. After a long break from everything I decided to start Zions Kitchen.
What makes ZK menu different to those at other African eateries?
We decided to go the fine dining route, keeping our traditional dishes but focusing more on fusion and presentation. For example a famous dish as "Jollof Rice" is served by a number of eateries. To be different we would use an alternative to rice i.e "couscous" or "Bulgur wheat".
Did you find it difficult to tweak the dishes to make them more mainstream?
I would say no not really. There are some cultural dishes which we would not put on the menu because they wouldn't work, but generally speaking most do.
Why hasn't African Cuisine become mainstream yet?
There are a number of reasons; a major one is finance. Setting up a restaurant is very expensive and only a few people have that type of liquidity. However, that is changing now with the younger generation. On the negative side African's like to save cost and in this industry there are too many options for the customer to choose from. There are many people calling themselves caterers, but don't even have basic Health and Safety training. Some methods and processes that work in Africa will not work in such a regulated environment such as United Kingdom.
What is your favourite dish from the menu?
To be honest I like all of them as they represent some of my favourite dishes passed on over 3 generations. A lot of people like the "Spinach and Kale" or the "Seabass served on beans" served with Plantain and our signature sauce.
What dish would you recommend for someone who has never tasted African food before?
Any, all of our meals are created to suit all.
Do you have plans to open a full on restaurant?
The whole idea is to test drive our product/brand, get a steady followership and create brand awareness. With the right location and a solid team, why not!

When will your next pop up come up?
At the moment we are looking at April but once we have confirmed it, it will be announced via social media.
Be sure to follow Zion's Kitchen on Instagram and check their website www.zionskitchen.co.uk to be the first to hear about their next pop-up.
Photos credits: Alina By Photography