Discover the benefits of Aquiol – a crystalized form of CBD – in MGC Derma skincare. Science meets nature for healthy skin and general wellbeing.
MGC Derma is on a mission to elevate your skin and general wellbeing through the power of science and nature. In this interview, we talk to the company's in-house doctor, Gigi Nieto, about what makes this skincare brand different and how their secret ingredient – Aquiol – can provide so much more than healthy skin.
Finding the right skincare routine can be challenging for anyone, but for women of colour, the health and beauty industries are still lacking. Common skincare complaints such as post-inflammatory hyperpigmentation and melasma are not adequately addressed by the majority of skincare products, leaving many women feeling desolate and uncatered for.
Onepoll research published in 2020 shows that women of colour feel largely ignored by beauty companies, often experiencing anxiety about trying new products as so many are deemed ineffective for their skin type and physiology.
Concerning research was also published in The American Journal of Obstetrics and Gynaecology highlighting that women of colour are exposed to more beauty-related toxins than white women, potentially causing hazardous health complications and injury.
MGC Derma is on a mission to change this by introducing to the market powerful skincare solutions that combine advanced science with natural, gentle and effective ingredients.
The brand believes that good skincare is a right for all, not a privilege for some, and that by using a great skincare product you not only look better on the outside, but feel more confident, beautiful and balanced on the inside too. The philosophy behind the technology is simple yet powerful: Healthy skin creates a happier, healthier person, and by extension, a better world to live in.
Made in small batches in Switzerland using science-backed ingredients, MGC Derma combines innovative technology with natural remedies, including cannabis-derived CBD in the form of Aquiol – a water-based CBD solution. The result? Long lasting all-round wellness and good skin health. In this exclusive interview, the company's in-house doctor talks more about how to keep our skin healthy, and how MGC Derma can help.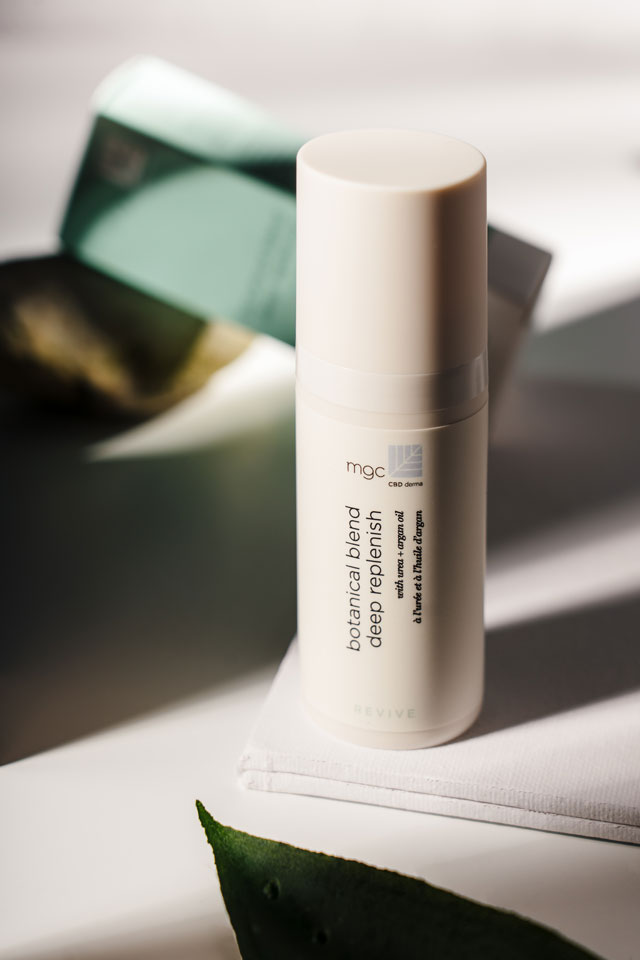 Dr. Gigi Nieto, can you tell us a little bit more about your background and how you came to be involved with MGC Derma?
Hello, thank you. I'm Gigi, a medical doctor with a specialty in research methodology and masters degrees in Medical Sciences and also in Public Health. I am currently finishing a PhD in Applied Bioethics. I have also been a professor for over 9 years, and the host of a radio program and social media contributor since 2019 where I share medical and scientific knowledge with the public.
It was through social media that Paul McNicholas, MGC Derma's director, found me. He saw a video of me giving an interview on my radio podcast posted on LinkedIn and contacted me about MGC Derma. I immediately became interested in the scientific research and medical benefits of CBD – the brand's key ingredient. Working with MGC Derma's team has been marvellous, we are an international team with shared goals and we are all willing to grow and give our best. I could not be happier.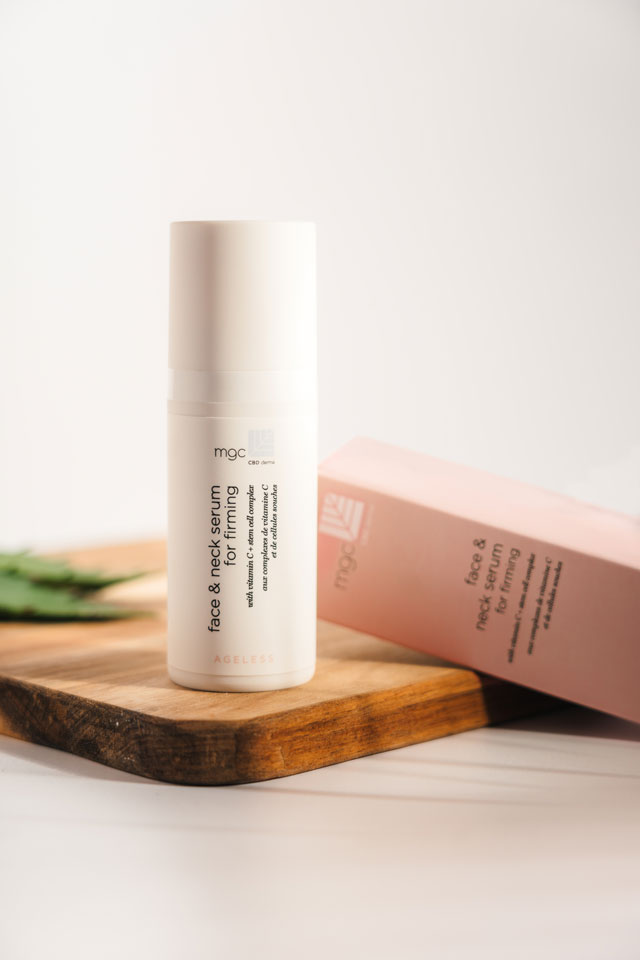 MGC Derma uses CBD as a key ingredient. What are the benefits of CBD for the skin of women of colour?
This is a very important question. Cannabidiol or CBD is a chemical component found in the cannabis plant and it is an ingredient that has been proven to be beneficial for different aspects of human health, including the skin.
It is important to understand that some factors such as the exposure to sunlight, daily stress, pollution and other environmental factors can increase the oxidative stress in our cells and tissues such as the skin, which hinders our body's ability to detoxify. As a result, the skin can suffer from chronic inflammation, which can cause premature aging of the skin, as well as other skin conditions.
Our skin's biology is modulated by the endocannabinoid system naturally and two endocannabinoid receptors called CB1 and CB2 can be found in several of the skin's layers and on its components, such as: keratinocytes, dermal cells, melanocytes, sweat glands, nerve fibers and hair follicles.
CBD interacts with CB1 and CB2 receptors which help increase hydration, diminish wrinkles and acne, reduce pain, itchiness and redness. This means that topical CBD does not only help increase the skin's health and beauty but it can also be helpful for certain skin conditions by giving it back its hydration and vitality.
Skin of colour can sometimes get uneven skin tones or spots, CBD helps even the skin tones and get rid of the spots.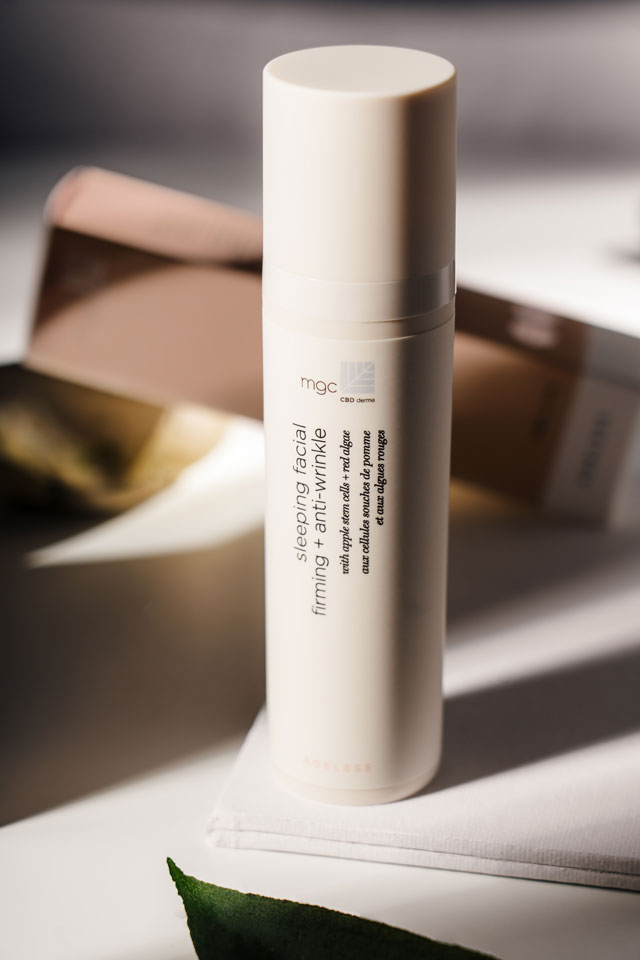 Tell us more about Aquiol – why is it so effective in skincare?
Well, Aquiol is an MGC Derma proprietary compound that uses a crystalized form of CBD, meaning that it contains 99% pure CBD that can be absorbed by the skin in water-based formulas.
It is very effective since it can be easily absorbed and because of its purity. You can feel the calming effects of aquiol as soon as the MGC products are absorbed to your skin.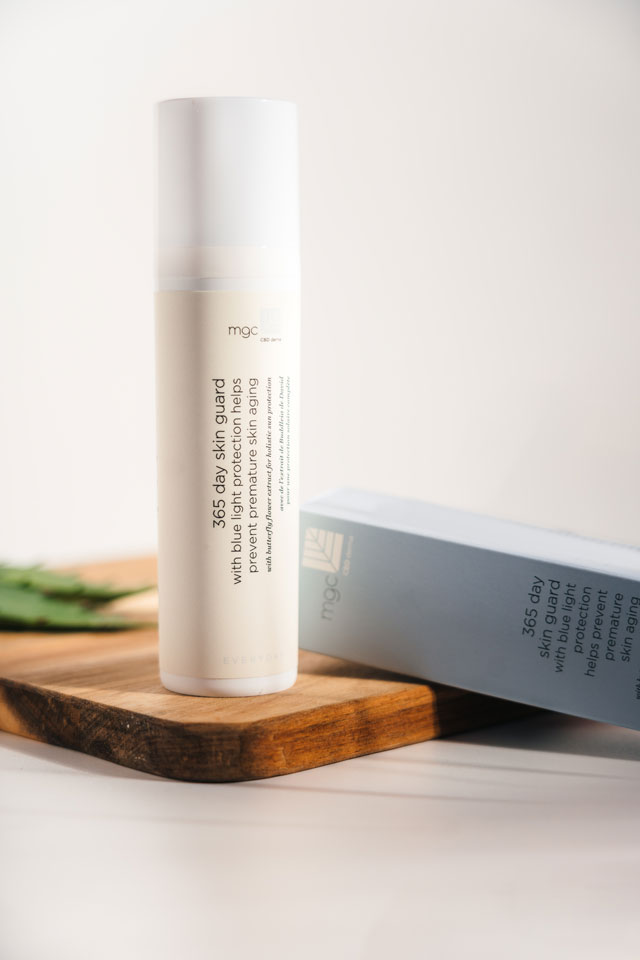 MGC Derma promotes good general wellness as well as healthy skin. What's the connection?
According to the World Health Organization, health is defined as "a state of complete physical, mental and social well-being and not merely the absence of disease or infirmity" so we promote not only healthy skin and beauty but wellness in general. There are profound links between skin health and wellness.
To give you an example, there are several skin conditions that produce inflammation of the skin such as dermatitis, psoriasis, acne, among others. In 2014 psoriasis was recognized by the World Health Organization as a serious non-communicable disease. This skin condition is often visible and therefore potentially stigmatizing, which can affect a person's mental health and wellbeing. Other examples can be found with acne or melasma, which can cause people to feel self conscious, embarrassed or ashamed. These negative feelings lead to a state of decreased wellness – including anxiety, depression and insomnia, which in turn can worsen the skin conditions. We want to bring wellness to every person with almost any skin type and help increase health and beauty.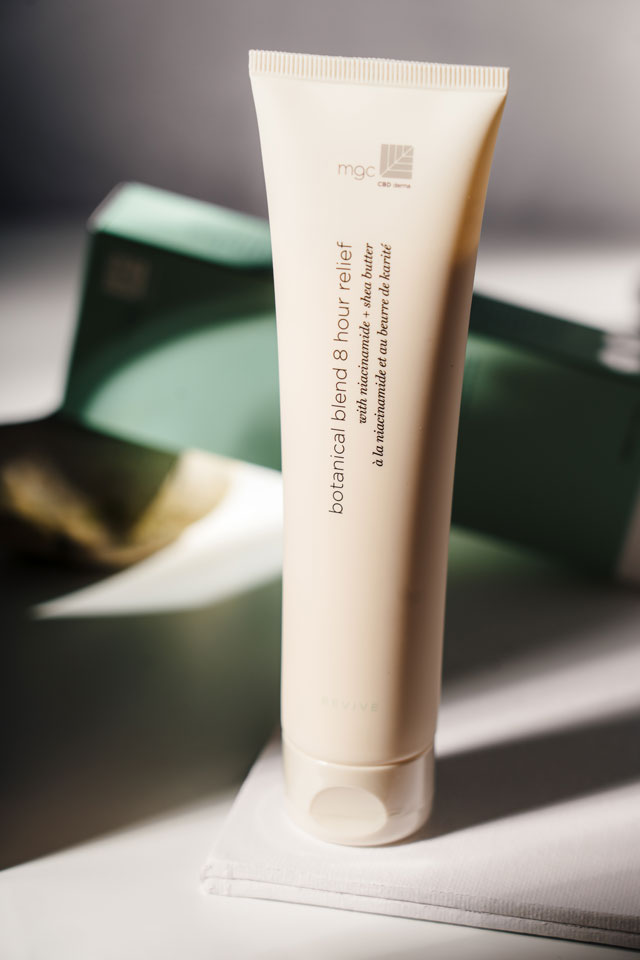 Why is it so important to keep skin healthy?
The skin is the largest organ of our body and its main function is to protect the human body from external factors but at the same time it is also permeable and has great absorption capacity. As the largest organ, we need to nourish and protect it from external factors that might damage it.
Skin of colour is more prone to hyperpigmentation after having an inflammatory process as well as melasma and keloid scars, to mention a few. CBD can help reduce these conditions through the regulation of the endocannabinoid system.
Finally, how can women of colour take better care of their skin?
I can give you three main tips:
Use sun protection even if you don't leave your home for the day or even if it's not sunny outside, or even if you feel you don't need it. It will help protect your skin from certain cancers and spots.
Hydrate, nourish and moisturise your skin everyday and night.
Always remove your makeup and wash your face before going to bed.
Do not squeeze any pimples, especially if they are inflamed.
Visit your doctor if you notice any changes or discomfort on your skin.
What lifestyle choices should people make to retain healthy skin?
MGC Derma promotes overall wellness to enhance skin quality – which means doing more than the skin-focused methods mentioned above. Getting good quality sleep can make a profound difference to the skin's appearance, which means getting to bed early and practising healthy sleep habits. Avoiding excessive alcohol intake is another great step to beautiful skin (and overall wellness), as is practising some mindfulness such as meditation, yoga, or breath work to promote calm and lower stress.
When you use MGC Derma's products, you are encouraged to do more than put the product on your skin. You are advised to use it as part of a wider self care routine, so that you can truly nourish yourself inside and out.
To try MGC Derma's products for yourself, visit www.mgcderma.com