Black Beauty & Hair editor Irene Shelley gives low crotch pants a go and is pleasantly surprised
Drop crotch pants are a difficult fashion trend, but one which I happen to love.  So I was thrilled when I was given a chance to try out actress Joy Bryant's Eden pants from her fashion label Basic Terrain. I was sent a size 1 which I guess is the smallest size.  The fabric is a lovely hand dyed wash, that gives the pants a lived in look. The waist is huge and there's a tie on the back which you use to pull in that fabric. Unfortunately when I tried them on, all that extra fabric just ended up like a frilly pie crust around my waist. Definitely not the look I was after.
Hmmm, I put them back in the bag and mulled over why they weren't working. A call to the PR and I got it down – the excess fabric should be gathered and  folded across the front before you tie them. You then fold the fabric over the tied waist, hiding the belt. It makes for a much cleaner line.
The next day I tried them on and voila! Instant fashion alchemy. They were slouchy, they were cool and they were perfect.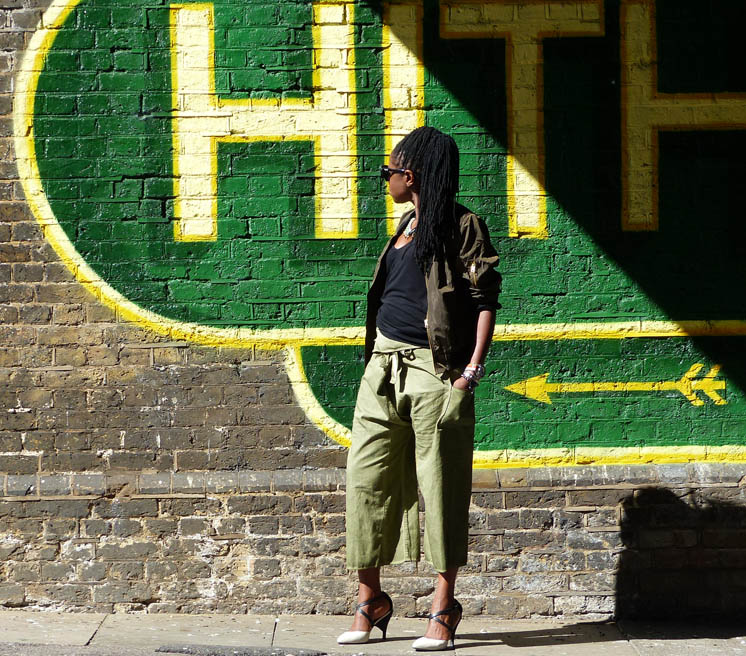 Basic Terrain Eden Pants, £152 from Selfridges.