For our Black History Month series, we look at the impact these Black brides have had on history
Black women have long felt under-represented in the bridal industry. It's rare to see a black bride on the cover of a bridal magazine or pictured in images for online retailers. It wasn't until the late 1990s when the online platform Black Bride launched that there was any representation within the industry.
While there's still a way to go, steps are being taken toward creating a more inclusive and diverse approach to the wedding industry. In the meantime, take a moment to appreciate these three famous black brides.
Mildred Loving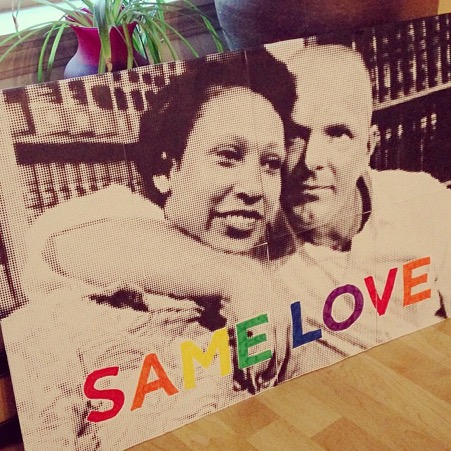 Photo by Reed Probus via flickr.com
Mildred Loving isn't someone you'll ever see on the cover of Vogue for her haute couture or celebrity status. Her role in the wedding industry is far more important.
Mildred Loving was a key player in history, as she and her husband Richard are responsible for facing the Supreme Court and abolishing marriage segregation laws. The Lovings were married in Washington, D.C., in 1958. At the time, they lived in Virginia, where it was illegal for a black woman and white man to be wed. Despite the union being legal in Washington, upon returning to their home in Virginia, the couple was arrested.
This experience compelled the Lovings to take on the Supreme Court to abolish the Racial Integrity Act of 1924. Mildred reached out to Robert F. Kennedy in 1963 to seek counsel. His direction sent her to the ACLU and, eventually, the Supreme Court, in the now-famous Loving vs. Virginia case. The Lovings won and shaped the future for the abolishment of similar laws in other states.
Mildred's dress was simple, and their ceremony was quaint. The love and legacy left behind, however, changed the world.
Serena Williams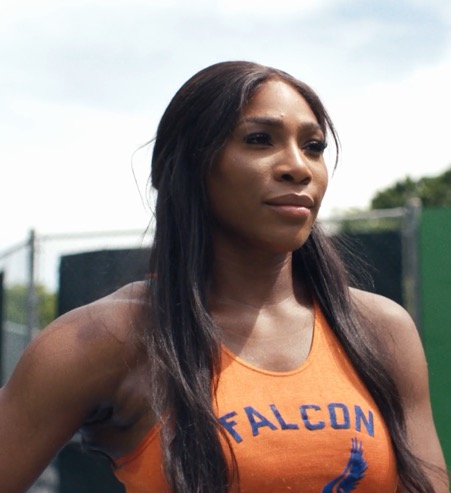 By Sperry – Vimeo: The FADER – Serena Williams // The America Issue, CC BY 3.0
One issue that many black brides struggle with is that when a business in the wedding industry includes information for black weddings, it's often archaic. The focus is often on traditions like jumping the broom, rather than a more modern approach that celebrates the culture beyond stereotypes.
Serena Williams is not only an icon for women around the world but especially for the black community. Not only has she become a champion in a predominantly white sport, but she's also used her platform to promote incredible causes. Williams was quoted saying that her controversial catsuit made her feel like a "Queen from Wakanda."
Her status as a legendary athlete and black feminist powerhouse made her wedding one of the most anticipated celebrity weddings of the century. Williams wore not one, but three beautiful wedding dresses in a spectacle that was inspired by Beauty and the Beast.
Williams did the whole thing her way. She walked herself down the aisle and celebrated her body, which has long been judged for her muscular build and had just given birth to her daughter two months prior. Serena Williams is the very meaning of legendary.
Meghan Markle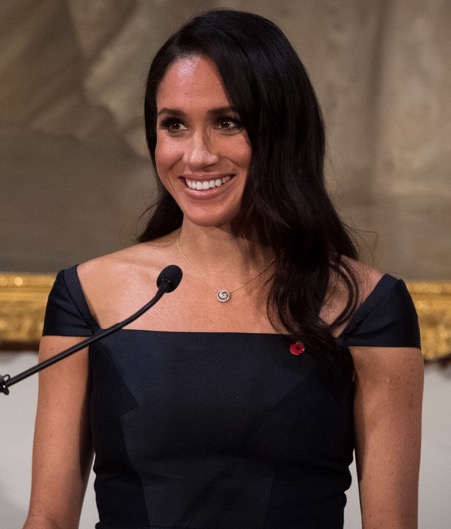 By Office of the Governor-General – GG.Govt.nz, CC BY 4.0
The general public didn't realize that Meghan Markle was biracial for quite a while. Markle has a white father and a black mother. While there were a lot of aspects of the union between her and Prince Harry that sparked conversation (her divorce, for one, and being American, for another), her black heritage made the biggest impact.
Meghan Markle might be the first woman of color in the British monarchy. While there is anecdotal evidence that Queen Charlotte, who married King George III in the 1700s may have had African heritage, much of this is speculation after the fact. Unsurprisingly, the history of the British monarchy has been whitewashed, and those who may have had mixed ethnicities weren't apt to share the news.
While Markle's wedding to Prince Harry had much of the pomp and circumstance expected in a royal wedding, she was sure to celebrate her culture. Reverend Michael Bruce Curry delivered a sermon at the wedding. He's a black man and the head of the Episcopal Church. A black gospel choir performed an incredible rendition of Stand By Me, which was unlike anything performed in a royal wedding before.
In the face of controversy, after months of being questioned about her background, Meghan Markle used her wedding as a platform to celebrate her blackness rather than conforming to tradition. Also, she looked amazing doing it.
These are three of the most famous black brides, women who have made an impact on history not only with their marriages, but with their perseverance, dedication, and fighting for their rights and freedoms.