Selfridges is now stocking pieces from Black-owned luxury brand House of RG as a part of their new initiative to highlight Black-owned brands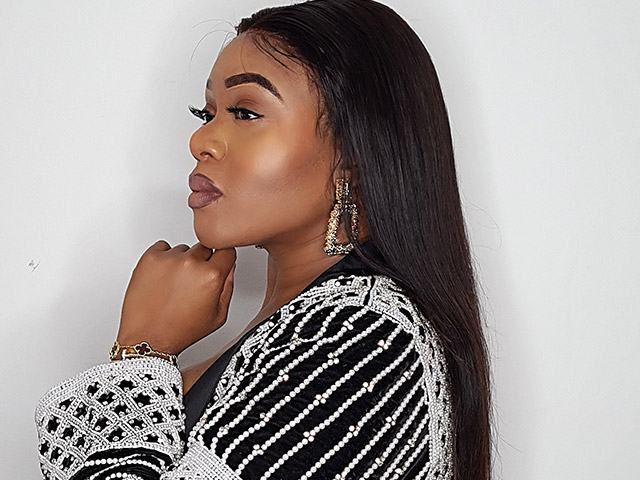 Are you tired of having to go online to shop your favourite Black-owned luxury brand? High end department store Selfridges might have the solution.
Black-owned luxury brand House of RG's capsule collection is now available for purchase at Selfridges, both online and in store. The luxury brand, founded by Dorothy L Ogwuru, House of RG's display is a part of the department store's new initiative to represent more Black businesses and consumers.
House of RG, which stands for Regal Gold, is a brand that mixes the glamour of Nigerian culture – the colours, the bold prints and embellishment – with the shapes and silhouettes of Western fashion. The capsule collection will feature hand-beaded, elegantly cut and custom handcrafted items for men and women.
"Considering the many events happening in the UK surrounding race and inclusivity, I am very excited to work with Selfridges who took this initiative of selecting black owned luxury brands to represent on their platform and have pushed this with such passion," says Dorothy L Ogwuru, House of RG designer and founder. "I hope to see other major luxury retailers follow Selfridges' lead in this new movement, which is the inclusion of talented Black British designers and creatives in UK luxury retailers."
What to expect from House of RG
The 2017-established brand celebrates growth, elevation and status. The pieces are designed to put the spotlight on the wearer, making them feel unique and powerful.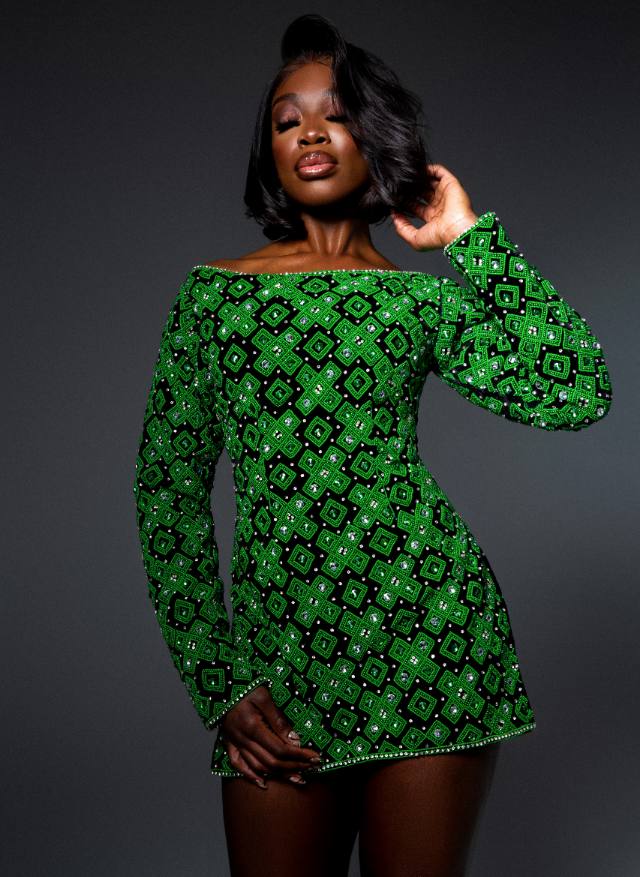 One piece that can be found in the capsule collection is the Erinma split-hem embellished mini dress. The design features a front split, capped sleeves, scoop neck, velvet texture and all-over bead and rhinestone embellishment, in green and black.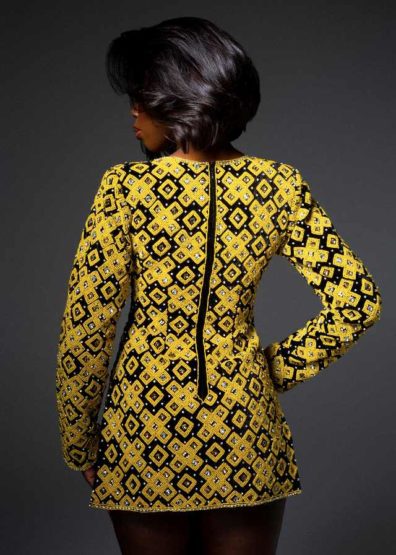 The Ume V-neck embellished mini dress is also featured in the collection, with long sleeves, wrap-over front and all-over bead and rhinestone embellishment. Additionally, the Adaku long-sleeved embellished mini dress is a good option for those wanting a pop of color. The yellow dress features a scoop neck, long sleeves and all-over bead and rhinestone embellishment.

Each item in the collection is made from 100% cotton, hand-cut, hand-finished and fully lined. Shop the products from House of RG or Selfridges.