Discover Blaq Luxury Hair's inspiring journey led by Cherice Williams, offering natural hair products for healthy and beautiful hair care
Blaq Luxury Hair Products is an esteemed beauty brand, owned and run by the talented Cherice Williams, a Jamaican native. The company, headquartered in Orlando, Florida, has a remarkable journey that stemmed from personal experiences, unwavering faith, fortunate opportunities, and calculated risks. Cherice embarked on her entrepreneurial path after immigrating to the United States in 2016, while simultaneously pursuing her bachelor's degree in accounting at the prestigious University of the West Indies.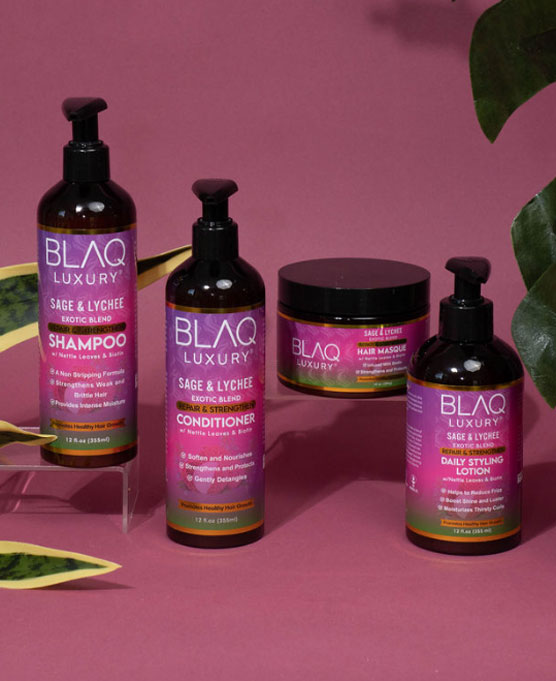 Originally, Cherice aspired to secure a coveted position as a financial analyst or perhaps excel in an accounting role on Wall Street. The thought of operating a thriving multi-million-dollar hair care and beauty empire never crossed her mind. However, through sheer determination and unforeseen circumstances, Cherice paved her way to success.
The founding of Blaq Luxury Hair Products can be attributed to Cherice's personal experience with dry and brittle hair. Despite her attempts with various store-bought hair products that claimed to promote healthy hair and long-lasting moisture, she found them ineffective or only temporarily effective before her hair became dry again. In response, she took the decision to create her own hair products, drawing inspiration from her own heritage and roots by incorporating indigenous oils and other ingredients native to Jamaica into the process. Through extensive research, she successfully developed her first and most popular product, the Mega Gro Hair Serum. This serum formulated with over 20 essential oils and nutrients has proven effective in repairing her edges and other distressed areas of her hair while restoring moisture to her cuticles.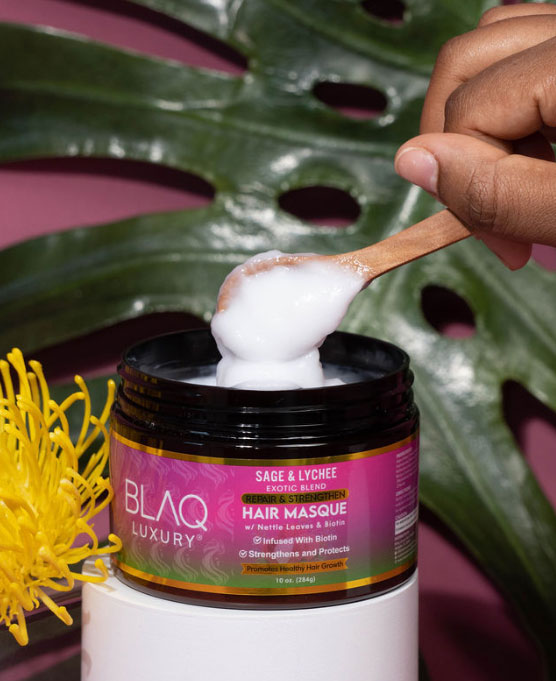 Cherice was worked two jobs, she worked as a waitress and as a housekeeper. She reached out to a popular blog site for promotion after realizing that relying on free shout outs was becoming increasingly difficult. Upon receiving a quote from the media platform, she started saving her tips from both jobs towards the promotional opportunity. After two months, she was almost ready to advertise with them, but received disappointing news that the price had increased by an additional $500, putting it beyond her budget. However, Cherice took a risk and used her rent money, which was her only extra funds, to cover the additional cost. The advertisement was then posted the following day, signaling the brand's transformation from operating in her living room to having its own warehouse.
Blaq Luxury Hair Products have achieved tremendous success. With a diverse range of over 20+ products, including shampoo, conditioners, co-washes, men products, styling products, and more, the brand is available both online and in retail stores. Cherice's inspiring journey serves as a testament to her unwavering dedication, passion, and her relentless pursuit of excellence.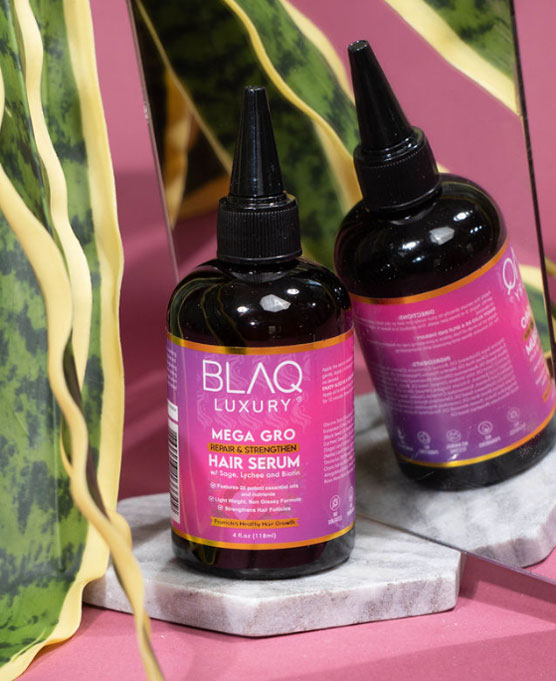 Cherice's vision for Blaq Luxury Hair Products is constantly expanding, as she aims to establish it as a prominent name in the natural hair community. Her ultimate objective is to aid individuals in enhancing the health of their hair while continuing to grow and expand the brand.