Pack a serious style punch with the on-trend boxer braid that's taken the world by storm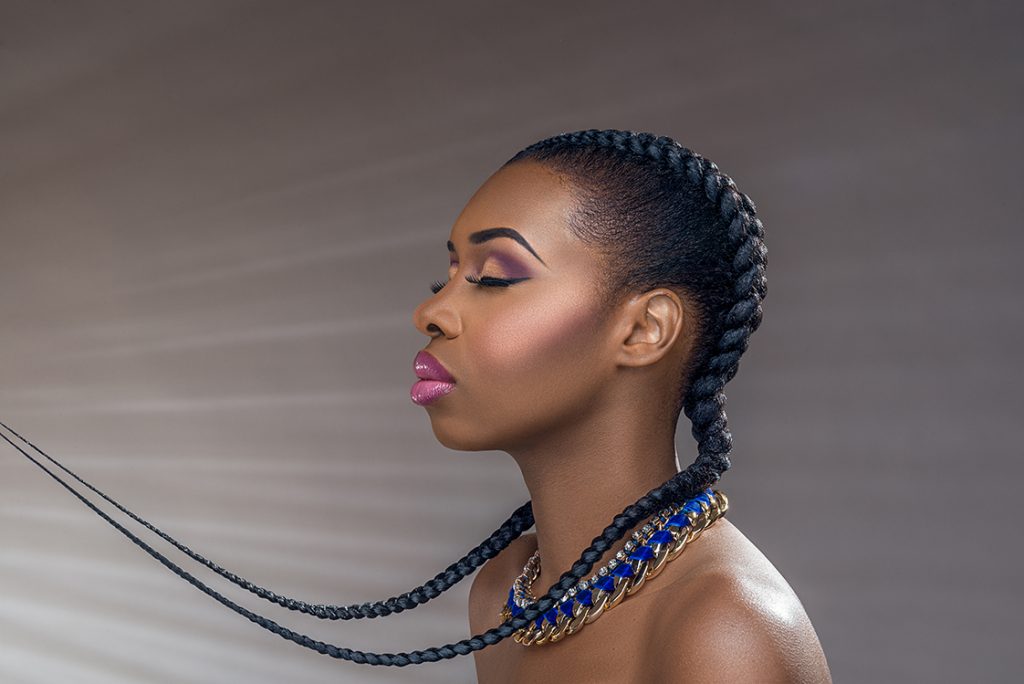 The hashtag #boxerbraids has exploded on social media with hair pros and bloggers all emulating the celebrities who have rekindled the trend this year. If you avert your eyes from the Kardashians who are considered to be the trailblazers of the exotic look by mainstream media (cue rolling of eyes), other women who have been seen wearing the fashionable look are the eclectic Janelle Monae and style chameleon Zendaya.
Boxer braids make a gorgeous on-the-beach hairstyle or a practical no-sweat style for the gym. It even makes the grade for special occasions. Essentially the hairstyle requires two equalled sized canerows that start from the hairline and works it way back to the nape.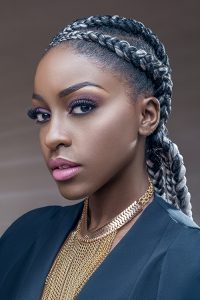 MAKE A DIFFERENCE Ok, so everyone is giving this on-trend braid a bash, so how do you make yours stand out? Working in a slither of coloured hair extensions of your choice is a clever way of reinventing and personalising the overall look.
To make your braids last the distance, follow these ground rules:
• Prep your hair with a protein gel or setting lotion to tame flyaways
• It's easier to plait tresses which are clean and knotfree, so give your locks a shampoo, condition and detangle before you start
• For a smooth parting section with a tail comb • Once the braids are completed, sit under a dryer to set strands in place
PHOTOGRAPHY BY KOSHER OF FEMELLE STUDIOS. RETOUCHING BYJULIA OF RETOUCHAM. HAIR BY JAMES CATALANO. MAKE-UP BYOMOTOLANI SHOKEYE. STYLING BY BIANCANICOLE. ACCESSORIES BYJAY CAMII.