Carron Enwright-Richardson of Carron Cosmetics launches her new namesake brand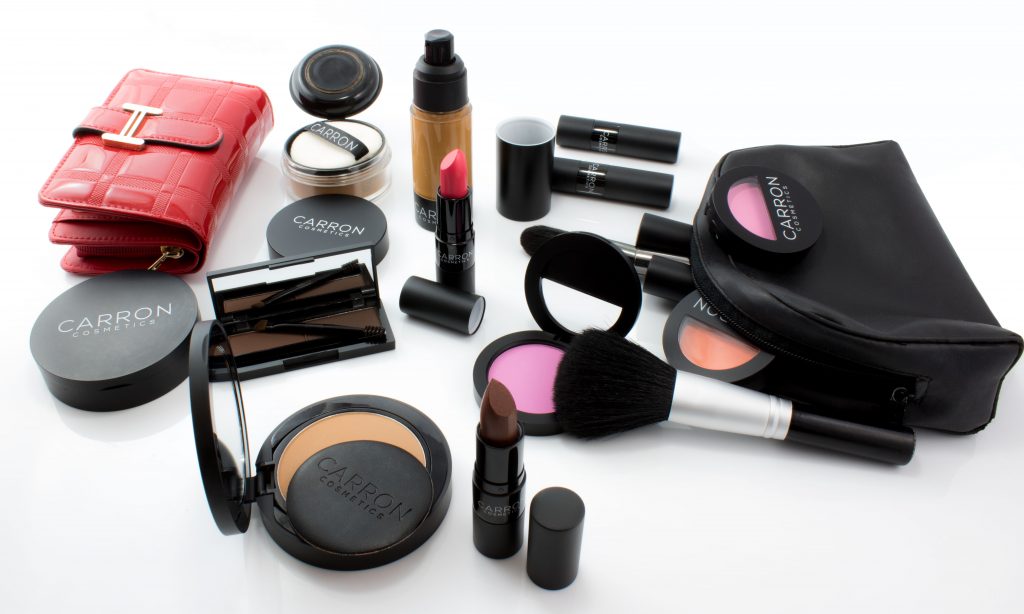 Tell us a bit about Carron Enwright-Richardson, the woman behind Carron Cosmetics…
Professionally, working with women with a warm undertone, I would find the yellow, too yellow, the red too red and the orange too orange. The balance was never right for me. I would have to make an adjustment by mixing a few foundations together to create something natural looking on the skin. This was also the same with lipsticks for women with darker lips, lipsticks will always end up an unusual colour once applied.
Solution to this was applying foundation to the lips before applying the lipstick, sometimes leaving my clients lips very dry. These factors are still apparent to this day with many makeup brands that cater to women of warm undertones.
I would find the yellow, too yellow, the red too red and the orange too orange. The balance was never right for me.
What is the brand's USP?
As a cruelty-free natural make-up brand, Carron Cosmetics' unique selling points are our natural ingredient – jojoba butter/ oil, shea butter, castor oil, corn starch etc. As more and more people are switching to cruelty-free make-up, and becoming more conscious of brands that use natural ingredients, we are pleased to have created a complete range of make-up that everyone will be happy to support by wearing and spreading the word.
How did you get into make-up?
I was self-taught. I started with my dolls, then my sisters and friends. Through years of doing small make-up jobs, working for various make-up brands and doing freelance work for TV, magazines, photoshoots, music shows, weddings etc. I strengthened my make-up skills, extended my client base and familiarised myself with numerous make-up products/brands.
The highlight of my career?
I have had a few highlights, the first time I worked on the MTV Europe Music Awards, I think of it and I still smile. I worked on that show over 10 years,
Also meeting Iyanla Vanzant and working with her for two days using Carron Cosmetics. Also to be given this opportunity to answer these questions for your magazine.
What do you love mot about make-up?
I love the creative aspect – I enjoy working on a wide range of people always achieving amazing results. The way make-up helps to enhance beauty, whether it's worn naturally or full glam. Sometimes make-up helps to give people confidence for several reasons.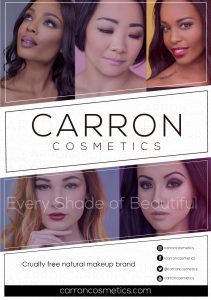 Has the beauty industry come far in diversity, representation and inclusiveness?
The make-up/beauty industry has come a long way and still has room for growth. Being in the make-up industry for many years, I have bared witness to a lot of changes.
Big make-up/beauty brands have and still are extending their colour range to include more skin colour and skin tones, because of this more people from around the world are represented by way of inclusiveness of diverse models for beauty campaigns, magazine covers and TV ads. People of all races and ethnic backgrounds are now in prime positions in the beauty industry, which makes a change to years gone by. As a black owned makeup brand, Carron Cosmetics caters to all.
Who inspired your career?
I can clearly remember the first time I picked up the Essence magazine at the news stand in New York early 90's, I became aware of Sam Fine. He was cute, black and a make-up artist. He was my sign, yes girl! you are on the right track. Following Sam's career, seeing his beautiful work in magazines, TV etc. I can honestly say to this day he is by far the most amazing make-up artist in the world. His dedication and talent, has helped me grow as a – always paying close attention to detail, which helps in achieving a beautiful polished look each time. I had the pleasure of attending a Masterclass with Sam in London. Meeting him and watching the master at work was truly a blessing.
What are your go-to products from your make-up collection?
1. My foundation M4 cream foundation 2. Cream Black eyeliner 3. Deep Beige nude matte lipstick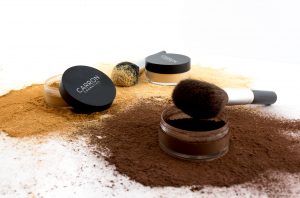 What's an important piece of beauty advice that you'd give to all women?
A consistent Skin and body care routine is key, for beautiful skin.
No. 1 tip for someone who wants to start their own make-up brand would be…
Be prepared to work incredibly hard.