Vegan, cruelty-free, easy to wear and available in cute designs, no wonder Velour Lashes are makeup artists' and A-listers' choice of lashes
Singer Lizzo loves her larger-than-life beauty and fashion statements. From her dramatic ponytails, ultra long nails to floor sweeping lashes, the body-positive star loves dressing up. If you're a lash lover or just interested in celebrity looks, read on to find out where you can buy Lizzo's exact lashes.
LIzzo's MUA Alex Mayo used She-E-O Velour Vegan Luxe Lashes (£25) for Lizzo's latest look as seen on Instagram. Founded in 2011 by lash-lover Mabel Lee, Velour was created out of personal necessity and a hunt for the perfect set of faux lashes with comfort and ease of application in mind.

The brand has spent years perfecting the soft, thin flexible cotton band that enables the lashes to curve to any eye shape – how many times have you put on lashes that stick straight out when you get to the end? Well, it doesn't happen with these. Each individual lash has been carefully arranged on the 3/4 length cotton lash band, so there's no measuring or trimming lashes to make them fit. And the great thing about Velour Lashes, is that not only are they 100% vegan, they are reusable – you can wear them up to 25+ times – how's that for good cost per wear?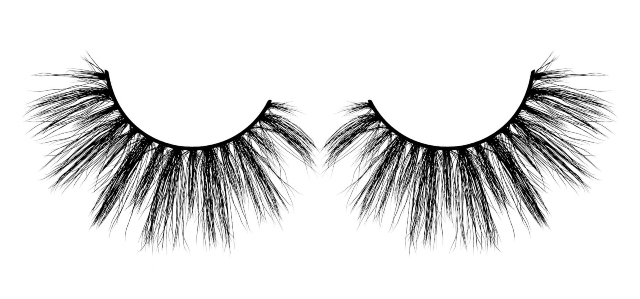 Velour has the A-list seal of approval with celebs, including Beyoncé and Lizzo wearing the range. They were even Meghan Markle's choice on her wedding day! Other styles from the range include Are Those Real?, which are Beyoncé's exact lashes, as well as 11 other styles – from daytime lashes to full glam.
Available from Amazon
✶ You may also like ✶