Black founder launches East & Essex – a new women's brand, that provides luxury loungewear for homebodies to feel good in. Welcome to the comfort zone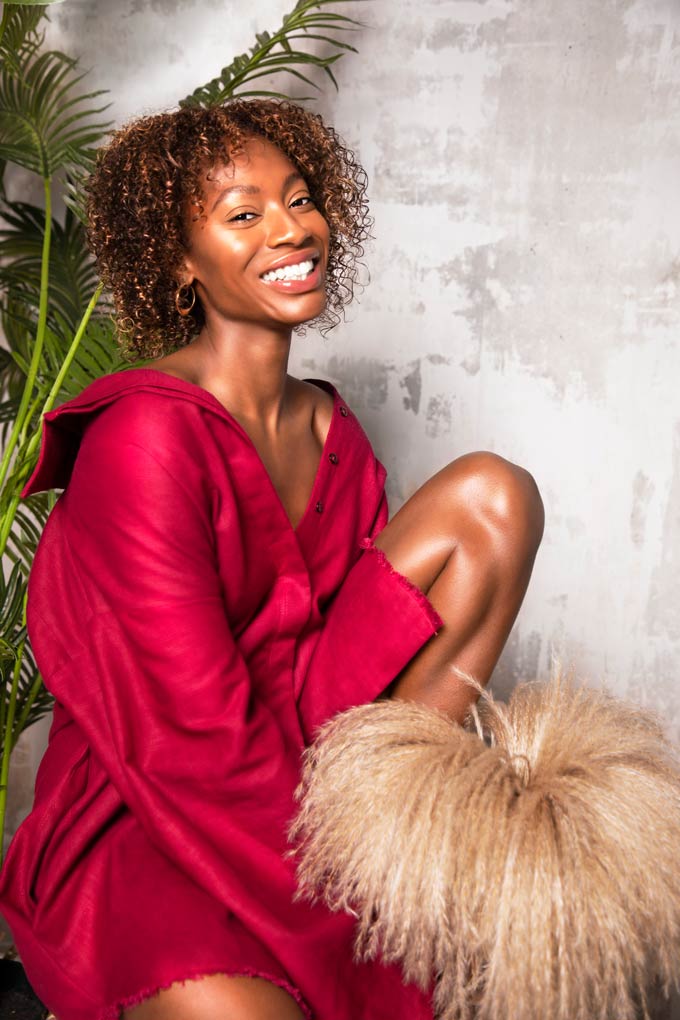 Loungewear has become our new normal since many of us are spending more time at home than ever before because of lockdown. Retailer John Lewis reported a whopping 1,303% rise in loungewear sales, which is hardly surprising given that we've been living in sweats and leggings for the last nine months. New black founder loungewear brand East & Essex was founded by Elizabeth Puddicombe, a confessed homebody who's spent all her life living between East London and Essex. The fashion brand offers 'handmade in the UK' designs. Using 100% pure linen, that will last for years and will become a part of your everyday life.
Elizabeth explains, "It's become my mission to make sure that women could feel both comfortable and beautiful in their most intimate space, their home. I want to redefine what it means to be a homebody, lots of people think you hate going outside, but I think it's more about loving the luxury and warmth of being indoors. You're in your own special space. It doesn't get better than that."
The London based company launches the brand with its staple piece – the E&E Signature Shirt (£85). Ranging from sizes 8 to 22, the oversized shirt is available in maroon and peacock blue – flattering shades for all skin tones. This loungewear upgrade exudes comfort and grace with its overstated wide sleeves, hand frayed hem and exaggerated point collar, embroidered with the signature E&E monogram.
The brand is also working with Trempel Hangers on sustainable eco-friendly clothing hangers made from 100% recycled waste paper. Every order will come with one hanger as part of their commitment to being plastic-free and eco-friendly.
Available from East & Essex