Above: BeLifted founders: (left) Jenny McCall and (right) Maame-Esi Dodoo-Sowah

Gyms and keep fit classes concentrate on the external. BeLifted is London's first gospel workout that caters to the mind and body
Fitness establishments for years have focused on the external, refined muscles, strong biceps and better looking legs, bums and tums. A healthy body is important but imagine if you could exercise your mind as well as your body?
BeLifted is London's first gospel fitness business. Working out to motivational, inspiring, uplifting and powerful music with words that have the ability to transform and change a person's mindset being the key ingredient.
A keen focus is on exercising the body and being healthy, but also placing emphasis on exercising the mind with uplifting music that contain words which can change a person.
BeLifted was inspired by the need for more encouraging, edifying and uplifting music in gyms. Started by two ladies, tired of working out to music that contained words which were not only contrary to their beliefs but also lacked that unique ingredient – God. Their playlist includes well known gospel artists like Kirk Franklin, Anthony Brown, New Breed, Jesus Culture, Worship Central and Anita Wilson. They also play UK gospel grime artists, such as Feedem Music and The Lions Den.
Jenny McCall, a journalist and fitness enthusiast, and Maame-esi Dodoo-Sowah, who works as a real estate consultant and loves to work out and stay healthy, are both qualified exercise to music instructors.
"BeLifted is about establishing gospel music within the health and fitness industry, creating an environment where inspirational gospel music helps people to exceed their fitness goals," explained Maame-esi.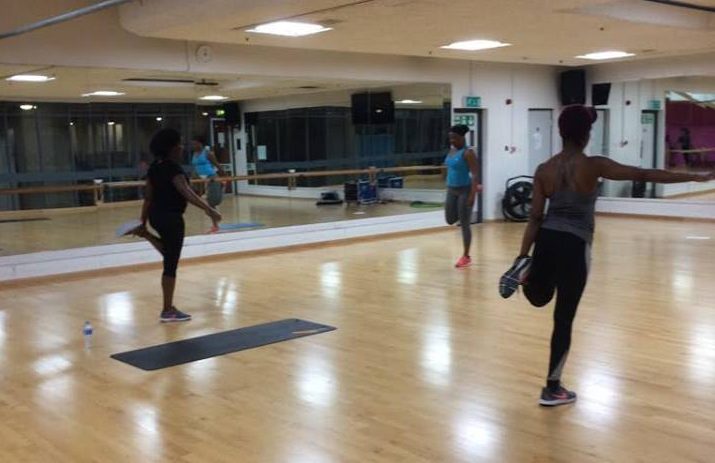 Both Jenny and Maame-esi, felt that the music in most gyms lacked motivation and failed to inspire them to go for that extra crunch. But most importantly it was about a mind workout as well as exercising the body. The pair believe that with increasing mental health issues, the importance of having the right mind set and thought process is vital.
According to the World Health Organization (WHO), 350 million people worldwide suffer from depression, making it a leading disability.
"Imagine a fitness class where you not only work out your body, but the words in the song help to exercise the right mindset? It's an internal and external transformation taking place in our classes. We are not just saying 'come and look good', it's more than that. We are saying 'come and be transformed by the renewing of your mind,' with all the added health benefits. And that's powerful," Jenny added.
Belifted video
Testimonials from attendees have been very positive, with clients saying how the unique offering from BeLifted has inspired and motivated their fitness regime. As well as the gospel music, the ladies encourage participants with spoken Bible verses, such as 'I can do all things through Christ who strengthens me.'
The BeLifted gym classes are held on the first Saturday of the month at the YMCA Gym in Tottenham Court Road, London. The plan is to expand the number of classes they offer and also to venture outside London.
It doesn't just end there – one of their longer term aims is to see gospel music a regular fixture in UK fitness establishments.
Everyone is welcome, and for the BeLifted December session it will include a Christmas celebration.
In 2018 BeLifted will be starting boxercise classes and focusing on HIIT, again this will all be about exercising the mind and body. Other exciting developments include health tips for maintaining your hair while working out.
Whatever fitness level you are at, you too can experience an uplifting workout by booking a class with BeLifted at https://bookwhen.com/beliftednow
Contact beliftednow@gmail.com for further details