African designers and models converge on China Town for Fashion4Africa UK 2018
African fashion designers and models, representing the four corners of the continent converged on China Town, London on Friday 14th September to showcase the latest in cutting-edge styles and celebrate African creativity and excellence at the 7th edition of the Fashion4Africa UK (F4AUK) Showcase, hosted by influencer and journalist Sue Omar.
17 male and female models, originating from across Africa vied with each other to win the Face of F4AUK 2018 to much splendour and entertainment, however it was Ugandan Norman Womuhai and mixed-heritage Nigerian Shamica Stanley who stole the show and won a prize photo shoot which will be featured in Black Beauty & Hair.
The judging panel was headed by chief judge, multiple award-winning couture designer Adebayo Jones who was joined by Irene Shelley, editor-in-chief of Black Beauty & Hair, Maxine Griffiths, choreographer and catwalk runway coach and Lekia Lée founder of Project Embrace.
Four designers Massassi Batique (Nigeria), Fiona Adetula (Nigeria) Sincerely Nude (Ghana) Kitu Kali and Tatt2 (both from Kenya) battled for the F4AUK Designer of the Year titles to the audience of 200 guests.
F4A Designer of the Year panel judges included chief judge Adebayo Jones; Daphne Kasambala of ready-to-wear African fashion brand Sapelle; award winning bespoke tailor Kwame Koranteng and Udo Omire, fashion production/manufacturing consultant.
Massassi Batique were the winning designers and company founders Iyabo Ademosu and her business partner Sherma Shonibare secured a week-long skills mission to Gambia sponsored by the Gambia Experience & SASS Cosmetology and Skills Academy.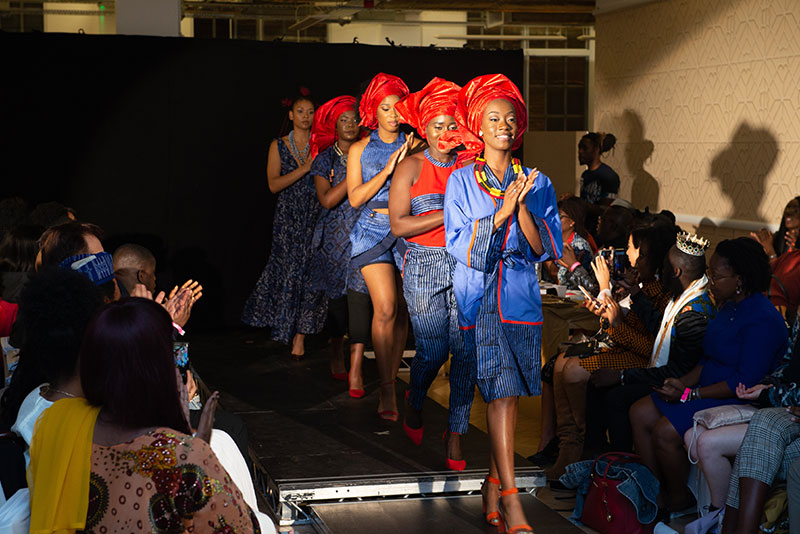 Models applaud Massassi Batique on the runway, led by Face of F4AUK winner Shamica Stanley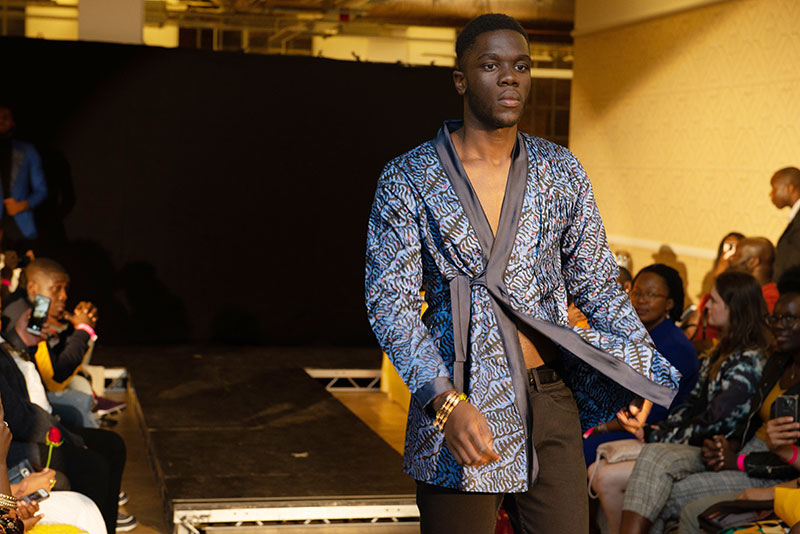 Face of F4AUK winner Norman Womuhai struts his stuff

"F4AUK 2018 is a culmination of months of hard work and meticulous planning to gather the cream of talent from across Africa and the African Diaspora," said F4AUK 2018 founder Anna Njie. "The event coincided with the start of London Fashion Week and aimed to put African fashion, design excellence and beauty centre stage in the heart of London's West End."
[one_half padding="0 10px 0 0″]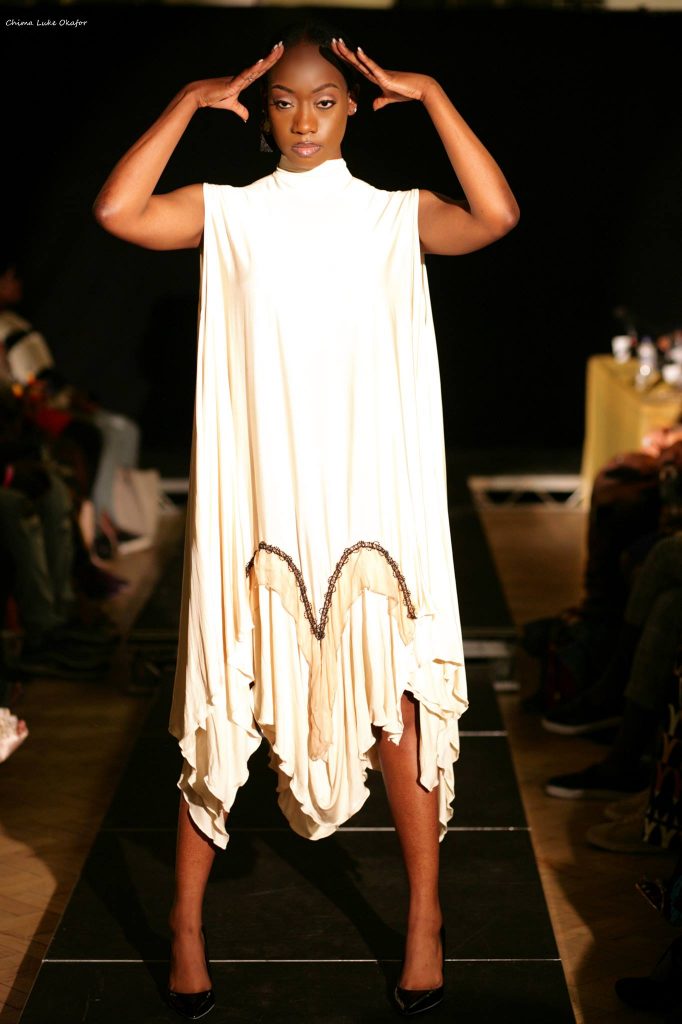 Shamica Stanley wearing Fiona Adetula [/one_half][one_half_last padding="0 0px 0 0″]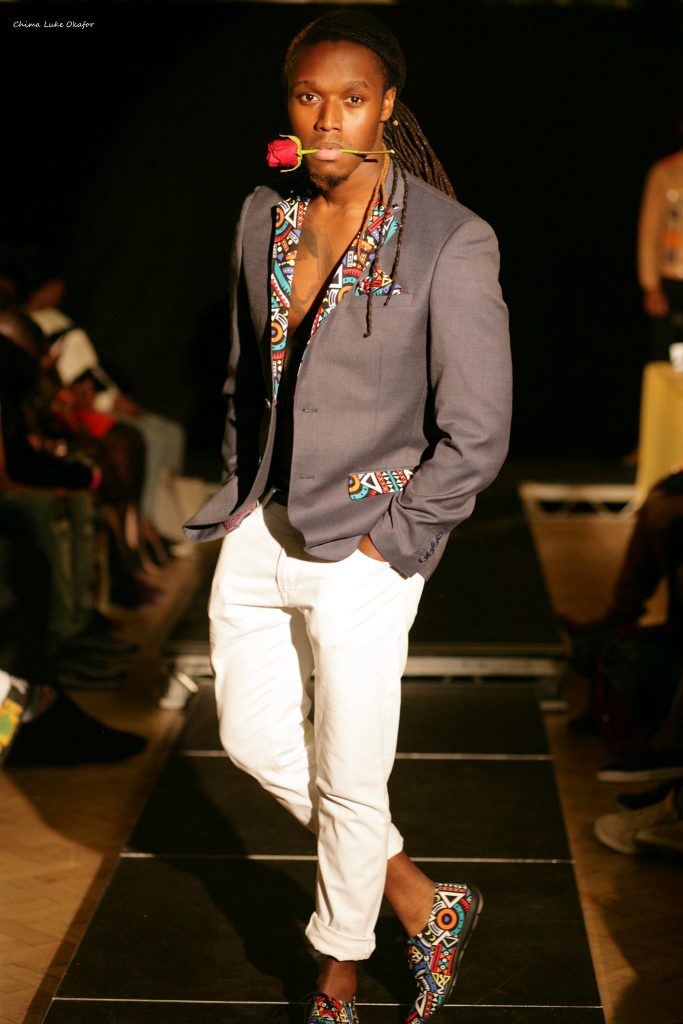 Pavel Diaz wearing Tatt2 & Kitu Kali[/one_half_last]
Photography by Karl Lake / Set Photography