The Curl Cap is the hat for curly hair everywhere
Have you heard about the Curl Cap (from £29.99) yet? If you haven't, get ready. If you have, please allow us to reintroduce you to this lovely product! The Curl Cap is black-owned, created by Britney Sáde who says the hat is the "perfect accessory for life on-the-go, as we embrace our curl pattern". It's been a hit since the beginning!
So, why do we care about this hat so much? The Curl Cap is ideal for when you are "transitioning, protective styling or an expert wash-n-go queen". Whatever you are, the hat is made by a naturalist for naturalistas everywhere. Britney Sáde understands that our curls need some extra love and attention in order to flourish, but also that sometimes… we just want to relax and slide on a hat. Not only is the back half of the hat cut out, but it is also lined with satin so the hair stays as protected as possible. The hat comes in true one size fits all fashion, working for any size of hair you can imagine.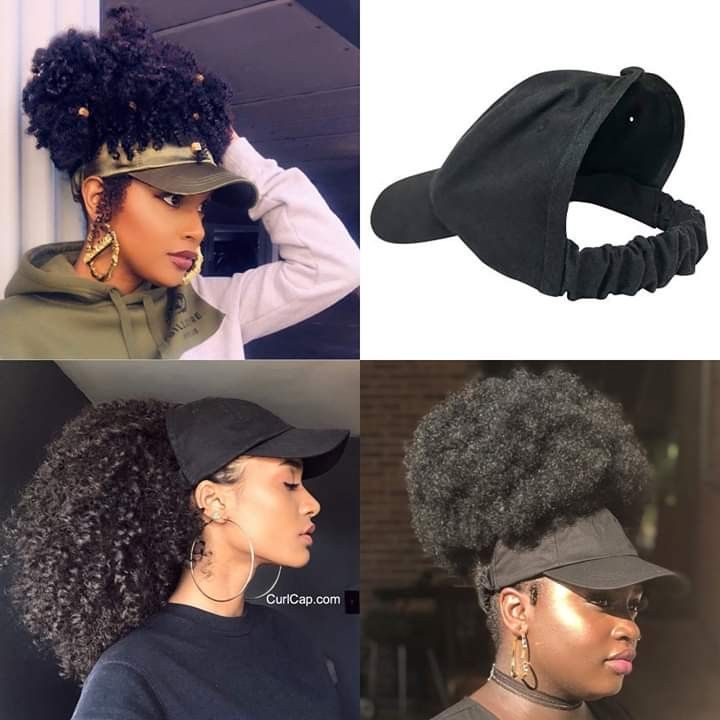 Go show Curl Cap some love! They sell out quick!
Harris Janae shows you how to wear the hat