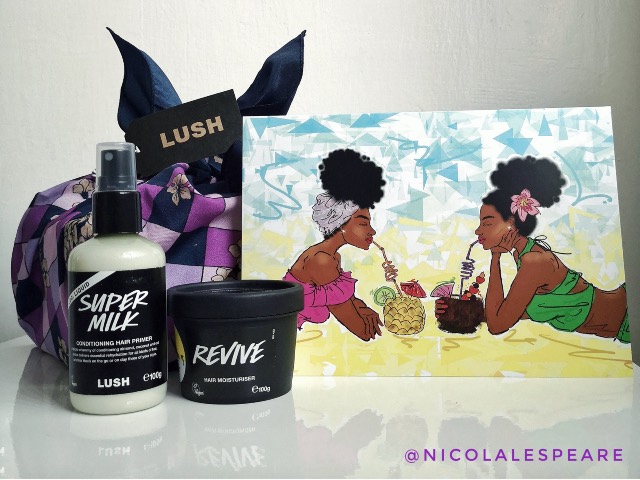 Nicola Lespeare Greeting Cards will be available for purchase in Lush Paddington as part of the Afro Fab Gift Set
Nicola Lespeare Greeting Cards is collaborating with one of the UK's leading handmade cosmetics brands, Lush. They're giving Black women hydrating afro hair care and afro-inspired cards all in one with the Afro Fab Gift Set available for sale at Lush Paddington.
Each gift set will have the Lush Super Milk Conditioning Spray (£13.50), Lush Revive Hair Moisturiser (£14), Lush Versatile Headwrap (£4.95) and a Frofabulous Nicola Lespeare Greeting Card (£3), all for £33.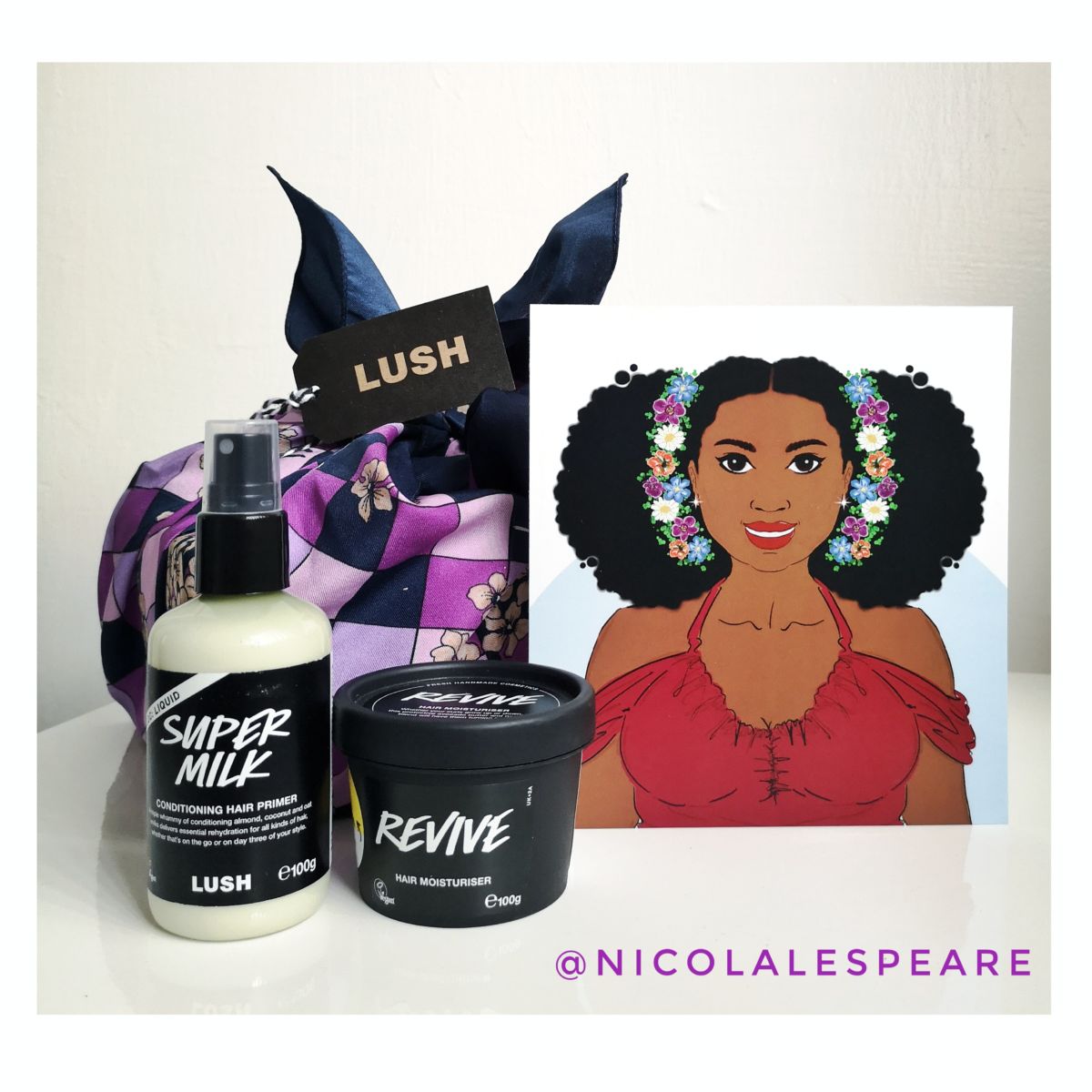 The Super Milk Conditioning Spray is a vegan leave-in conditioner that helps detangle and protect the hair from heat styling, while the Revive Hair Moisturiser gives your curls a boost with avocado and olive oil.
Nottingham-based brand Nicola Lespeare Greeting Cards specialises in illustrated celebration cards inspired by fabulous afros and deep skin tones. Founded in 2016, they're focused on uplifting the Black community with distinctive cards that represent them.
The gift sets are available for purchase at the LUSH Paddington store in London. There is a glossy range of headwraps to choose from, as well as six greeting card designs. Check out the different designs here or on the Nicola Lespeare Instagram.