Discover an easy 4-step hair routine by Angela Onuoha, Tangle Teezer ambassador, for healthy locks. Suitable for all hair types and lifestyles.
Recent research from haircare brand Tangle Teezer has found that the average Brit spends just 13 minutes on their hair routine each day.
There's a clear Millennial versus Gen X divide on how much time is spent on haircare each day, with a third of young adults aged between 18 and 34 taking 31 to 60 plus minutes on their routine, compared to less than a fifth (18%) of 35-54 year olds.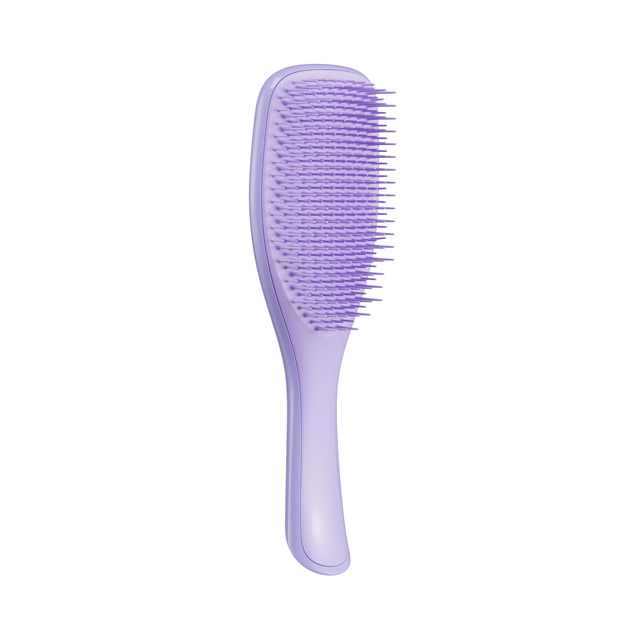 Brits aren't only time poor, but are also surprisingly ill-informed on how to care for their hair. Research revealed that 80% of people don't use a hairbrush designed specifically for their hair type, and almost a fifth (20%) admit to not realising brushes for different hair types existed in the first place.
Furthermore, almost half the people surveyed admitting to being stuck in a rut and never changing up their haircare routine – from the products they use to maintain their hair to the styling process. Similarly, half of Brits surveyed (49%) confess to not doing anything to look after their scalps.
In light of these insights, Tangle Teezer has partnered with trichologist and Tangle Teezer ambassador Angela Onuoha to help create The Healthy Hair Method, suitable for all hair types, that will keep tresses feeling fresh and cared for, even when time is tight.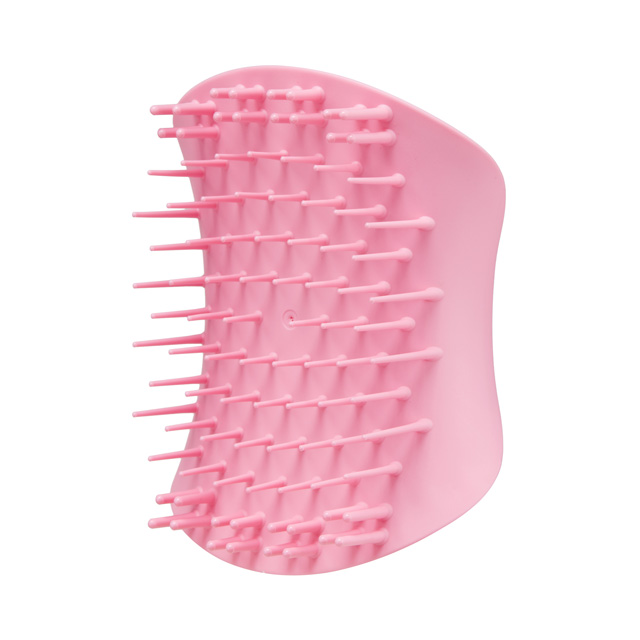 The four-step routine is easy and attainable for everyone, regardless of time, lifestyle or budget.
Angela comments: 'Looking through Tangle Teezer's research findings I couldn't believe that half of Brits never change up their hair routine. So I wanted to help create a routine that could fit into everyone's lifestyle, no matter how much time they have on their hands.
'Nobody should be too busy to give their hair a bit of TLC – properly washing the roots and exfoliating the scalp; drying and conditioning the hair; as well as detangling it (from ends to root) with a brush, designed for your hair type. If you follow this Healthy Hair Method each week, you'll start to notice a difference in the shine and quality of your locks!'
The Healthy Hair Method
1. SHAMPOO PROPERLY
Shampoo your hair at least once a week and focus on the scalp while you wash it. Focusing on the scalp and letting the shampoo cleanse your hair as you rinse it off will help avoid damage to the hair cuticle. The Tangle Teezer Scalp Exfoliator & Massager helps to loosen up the build up and dry flakes on your scalp while also giving you a massage.
2. CONDITION
Conditioner plays a huge role in the health of your hair. Conditioner coats the hair with the proteins and moisture it needs to stay hydrated, especially throughout the colder months. It's best to apply conditioner to towel-dried hair to make sure the hair has capacity for better hydration. This is also the perfect way to prep the hair for detangling, especially if you have textured hair.
3. INVEST IN THE RIGHT DETANGLING BRUSH
One of the most common causes of cuticle damage is using the wrong brush for your hair type. It's important to look for a brush that is specifically designed to reduce tension and friction on the hair without compromising its ability to effectively detangle it in its most fragile state. Tangle Teezer has a variety of detangling brushes designed to work with your hair type and condition.
4. DON'T FORGET TO SEAL
Complete your wash day by sealing your dried hair with a good oil. If your hair is naturally quite dry, you can also apply a drop before going to bed as a little TLC treatment. View applying a hair oil as your 'topcoat', the same way you'd apply a topcoat after painting your nails. It acts as a barrier, helping to reduce friction and protect the hair from the cold weather and harsh heating.
✶ You may also like ✶