Hair Story – A Love Letter to Black Hair is the new film by multi-disciplinary artist and creator Darkwah in association with Pinterest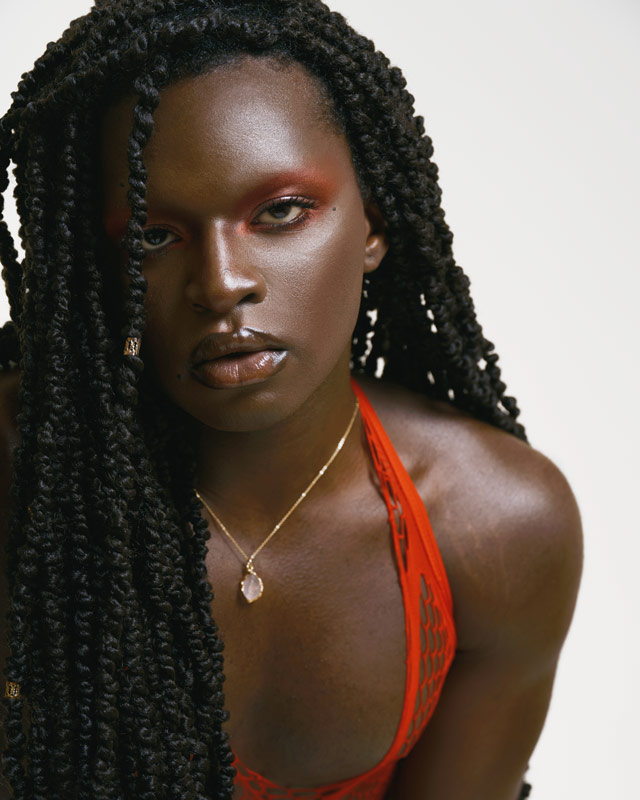 In a special collaboration Pinterest has teamed up with multi-disciplinary artist and creator Darkwah to craft a series of individual stories that tell audiences of the experiences of black hair. This open, honest and unique portrayal of black hair will leave audiences questioning and understanding how hair is integral to so many aspects of black culture.
On the project Darkwah said, "The film, Hair Story, is my way of reclaiming the conversation around and humanising Black hair. There are so many times we watch shows like America's Next Top Model and when a non-POC girl has her head shaved, we feel for her but when a Black girl does, there seems to be less sympathy. In realising this, I thought I would create something that spoke to other people about Black hair the way I, a black person, feels about my own hair."
Darkwah explained, "I wanted to create this film to reclaim the conversation around black hair. For so long it has been spoken about as though it were a disruptive child in the classroom; as though it was something to be managed externally when, as something that occurs naturally, it is not a separate entity on an alien (black) body. It is a part of a living, breathing being that shows that being's uniqueness even more.
---
My Hair Is My Crown
---
"Black hair is beautiful and wonderful. The ways we have managed to keep it healthy with protective styles and the inventiveness and creativity of those styles make it even more wonderful and magical.
This film exists so we can have joy in our hair. So, others can witness the joy in our hair and so they can also understand the harm they inflict upon us when they exercise ownership over our hair."
Darkwah continues, "I want people to know that our hair is integral to our being and that conversation about it, judgement on it and ownership of it is not that of anyone else but us. It's not for touching, commenting on or policing."
Credits:
Directed by Oz Thakkar
Hair by Samelle Atakorah of Palais Beauty
Production & Set Design by Darkwah Kyei-Darkwah & Teddy Jackson
Additional Imagery by Ciaran Christopher