The nominees for HJ's coveted British Hairdresser of the Year award, sponsored by Schwarzkopf Professional have been announced – showcasing the wealth of talent and unshakeable passion within British hairdressing
This year a record 10 hairdressers have been shortlisted as nominees for the British Hairdressers of the Year. Adam Reed, Angelo Seminara, Cos Sakkas, Darren Ambrose, Errol Douglas, Eugene Souleiman, Gary Hooker and Michael Young (Hooker & Young), Richard Ashforth, Robert Eaton and Sally Brooks wowed the British hairdressing industry, resulting in their nomination for the coveted title. This top 10 received the closest voting cluster ever recorded in the award's history, resulting in more nominees than ever before.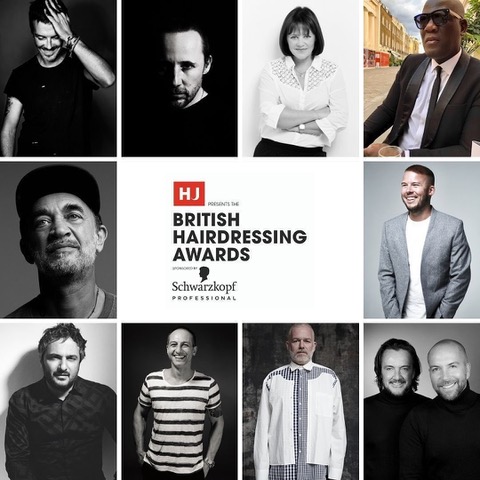 Nominated by top-tier hairdressers, influencers and UK and international press for their professional reputation, creative vision and their ability to act as an ambassador for British hairdressing, executive director of Hairdressers Journal International, Jayne Lewis Orr, said, 'British hairdressing has certainly faced its greatest ever challenge this year. It has been a testing time for us all and I have been so impressed with, but not surprised by, the industry's continued professionalism, resilience and creativity.'
Julian Crane, general manager of Henkel Beauty Care UK and Ireland comments, 'As an industry we have been hugely hit by Covid-19, but the resilience and the spirit of British hairdressing is seen as we pull together and recognise that we are united as an industry, it is a great reminder that we have so much amazing talent within our midst.'
The winner will be announced on Monday 30th November 2020 at JW Marriott Grosvenor House, Park Lane, alongside the winners in six specialist categories and nine regional categories, on the biggest night in the hairdressing calendar.
For further details on HJ's British Hairdressing Awards sponsored by Schwarzkopf Professional visit here.