Lesley Buckle, London, UK
Content creator and model Lesley Buckle finds Pinterest's inclusive Hair Pattern Search tool useful for finding new styling inspiration for her natural hair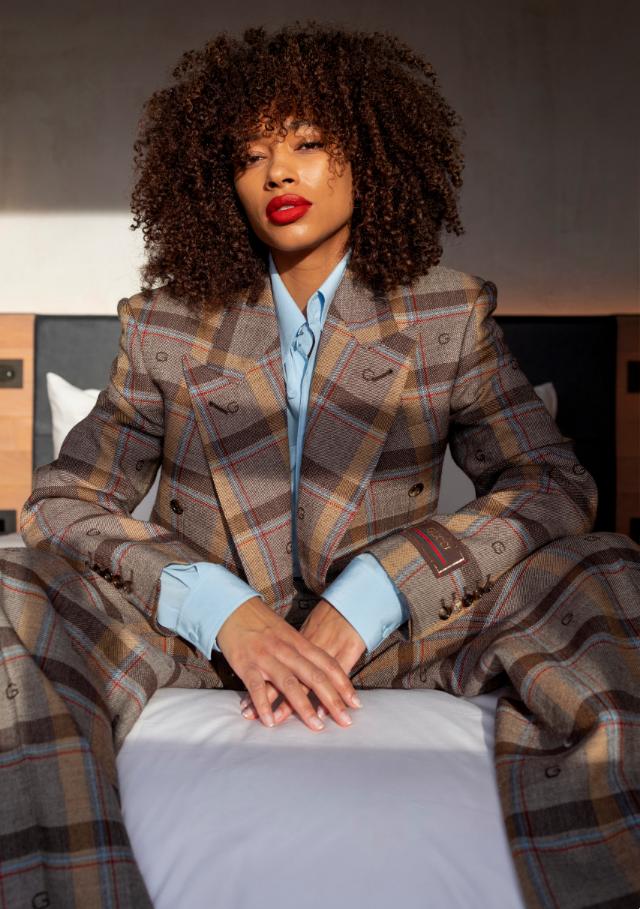 Digital content creator and model, Lesley Buckle, always had an interest in writing – she adored magazines especially (even interning at Black Beauty & Hair ) but didn't see herself represented in most. While she always hoped that blogging would lead to future career opportunities, she had no idea it would lead her to where she is now.
Initially, Lesley was obsessed with the science of hair (afro and curly hair in particular) so she would read lots around that and see what she could share with others and put into practice.
When Lesley first started her blog a long time ago, there really wasn't that much reliable hair care advice for afro hair. Lesley says she grew up thinking 'my natural hair wasn't good enough' and it had to be altered to be acceptable. So, she had chemically relaxed her hair for years, after obsessing over the idea of having straight hair like so many of her friends, but grew frustrated as her hair seemed stagnant, broke off easily and remained at the same length. It was when she started blogging that Lesley discovered how relaxers can be so damaging without the right maintenance.
Finally, Lesley worked out how to care for it and naturally, people wanted to know what her 'secret' was.
Rather than a product, or 'lucky genes', Lesley simply started caring for it better and eventually stopped using relaxers, after increasingly reading into how best to look after natural hair. It was a lengthy 18-month process of growing out her hair, but once she had her new head of curls, it became more about the different ways she could style her hair – whether she left it curly or opted for protective styles like braids or twists.
Lesley's different looks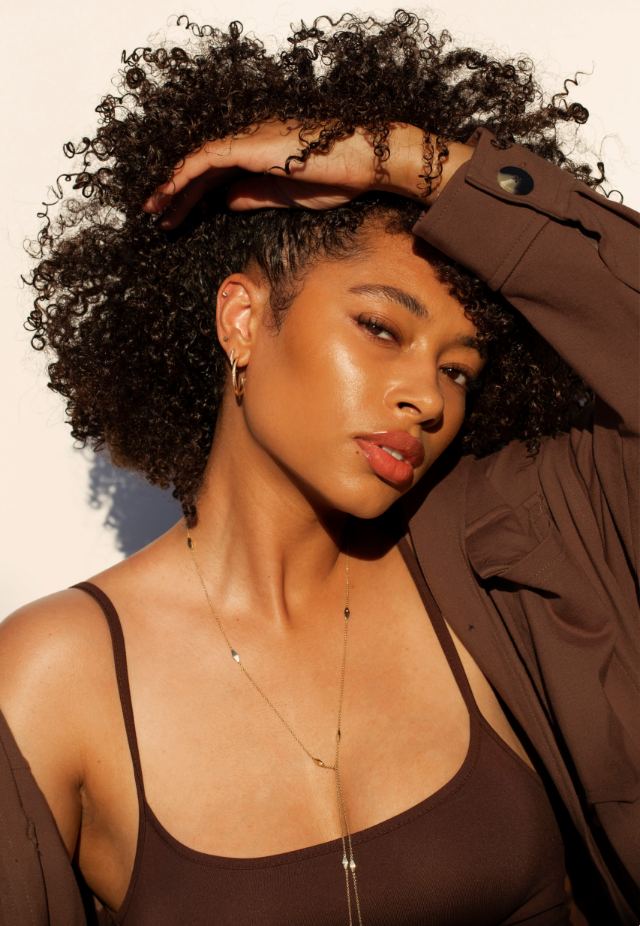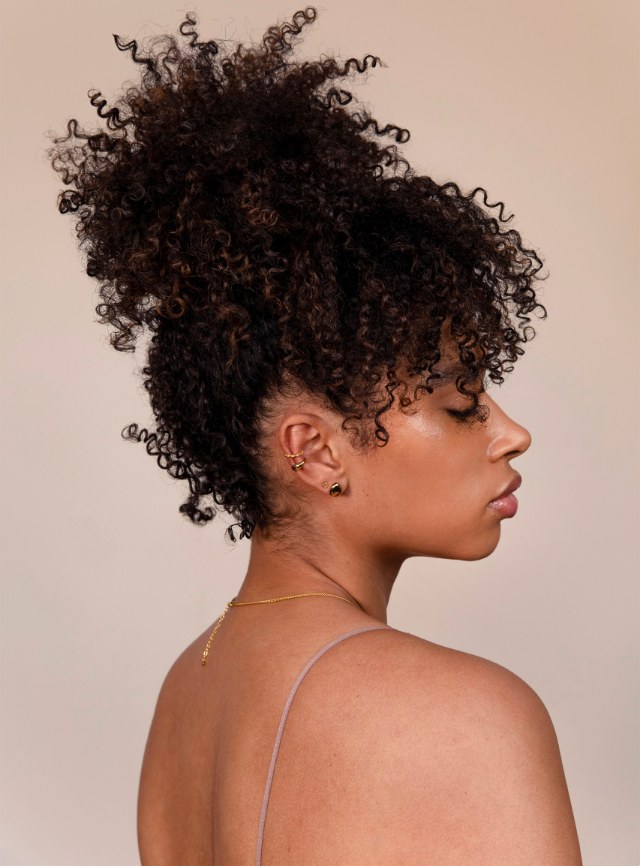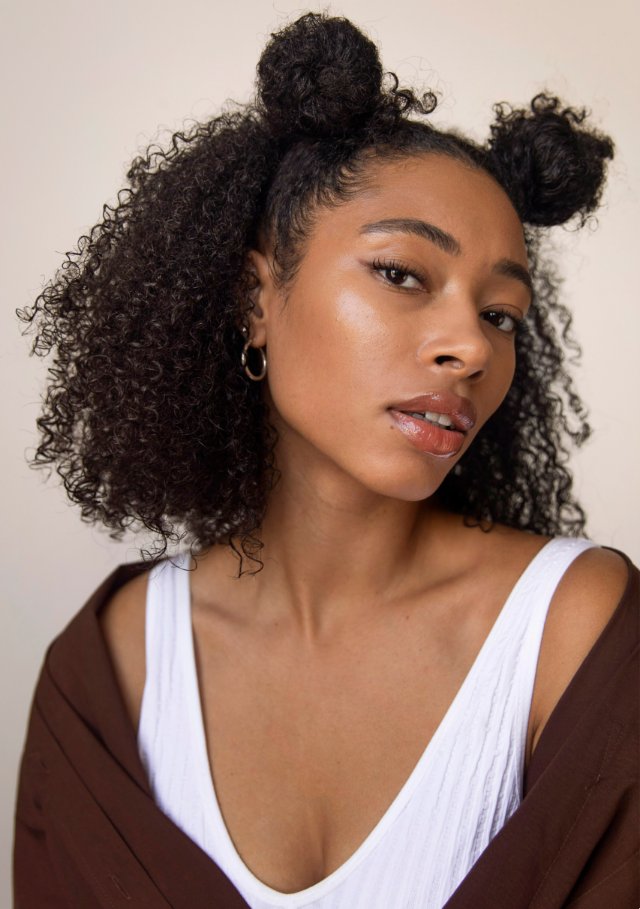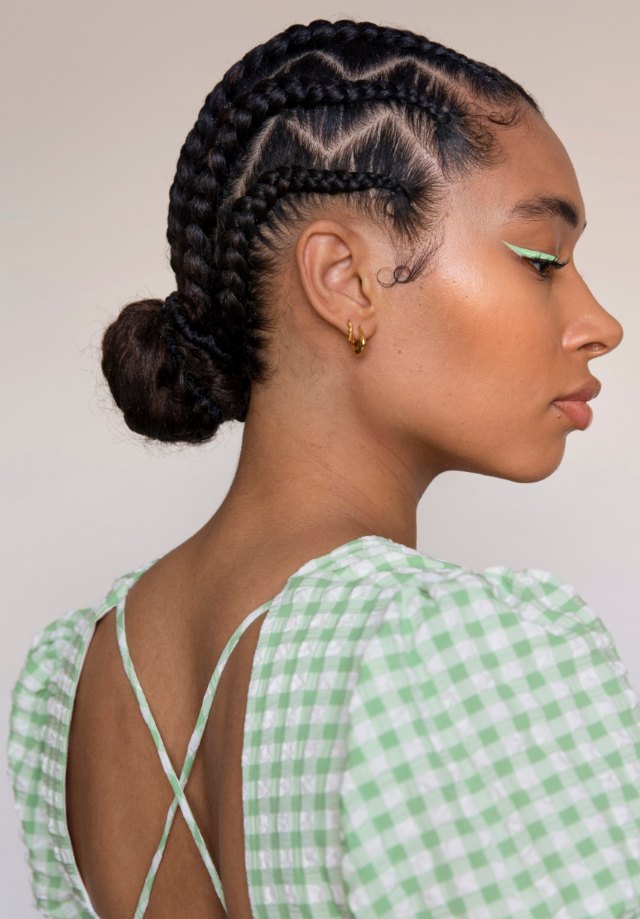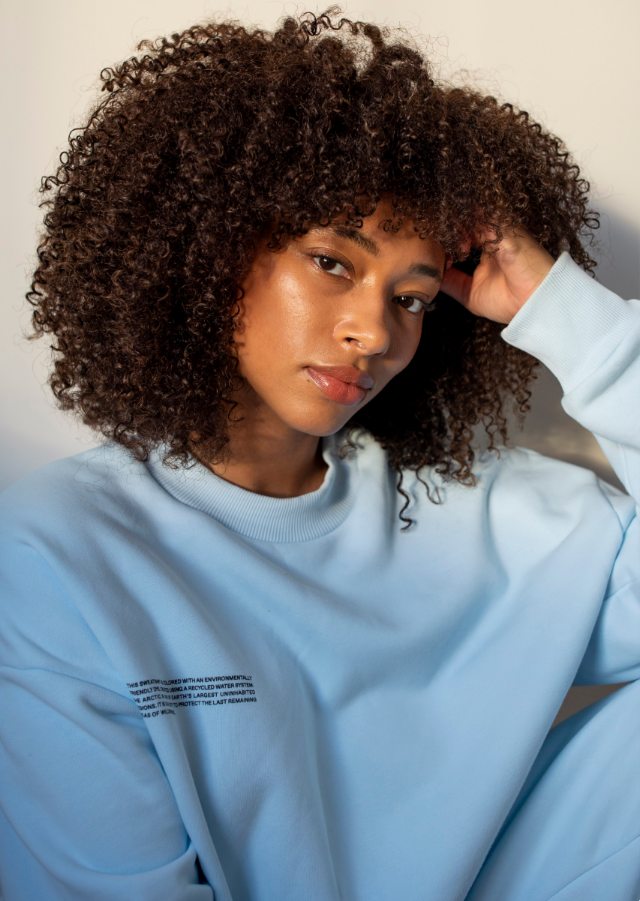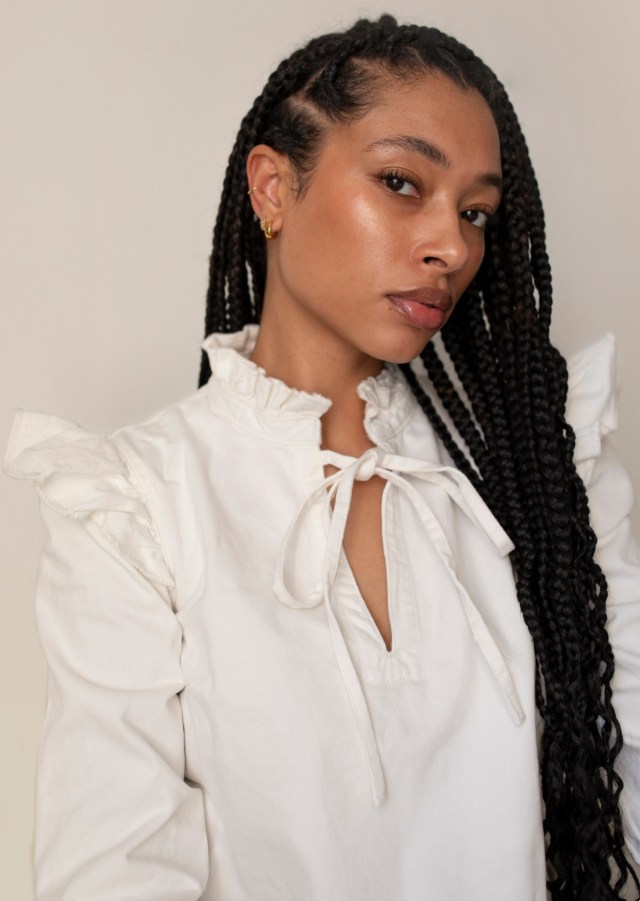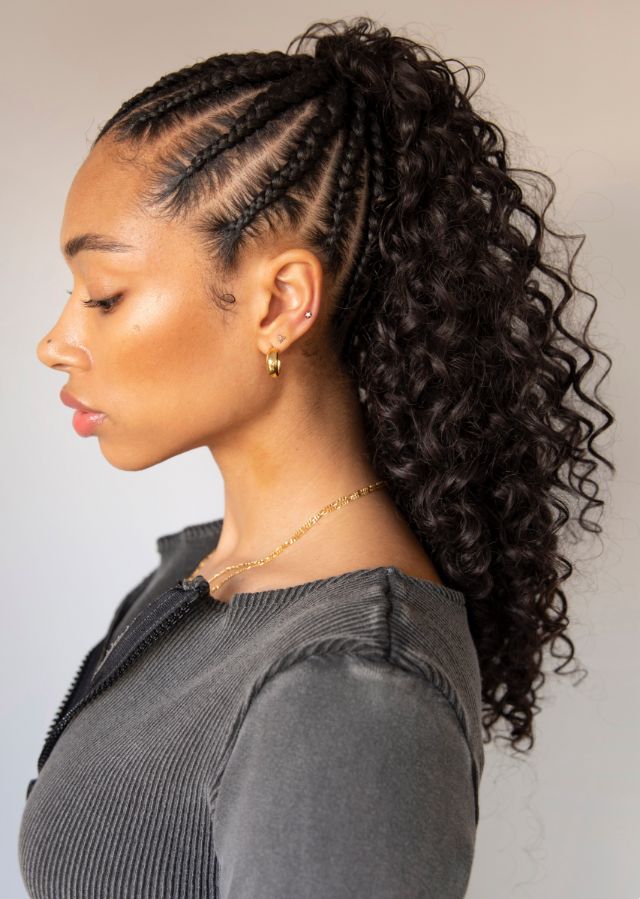 Now Lesley feels empowered by her hair, she says "it's an extension of my personality and I like the freedom of styling it any way that suits my mood".
Lesley turns to Pinterest over other platforms, as she says "There's just so much inspiration on Pinterest. If I'm ever struggling to style my hair or can't think of what to do with it, there's lots to explore. What I love most of all is how easy it is to refine and personalise my search results with things like skin tone and hair pattern. Especially when being able to visualise these things is so important".
On Pinterest's hair pattern feature in particular, Lesley says "Quite often it's very hard to get specific results on other platforms unless a niche hashtag is used, or the creator has been very descriptive in their caption. For example, previously if I searched for braids or curly hair, it would serve all sorts of results, many of which might not be relatable to me at all. It's interesting to see styles on different hair textures, but when I'm looking to be inspired and to recreate a style myself, it's so much better with the hair pattern feature on Pinterest, when I can see my own curl type and hair pattern represented".
Lesley hopes that she can inspire others to simply embrace their hair, learn how to care for it and accept it's beautiful, and not be afraid to play around with different hairstyles.
Check out Nadia's story and how she finds the Pinterest Hair Pattern Search useful