I visited Sal in Cape Verde and tested four Trepadora hair products whilst being exposed to the intense (but so desperately craved) African heat!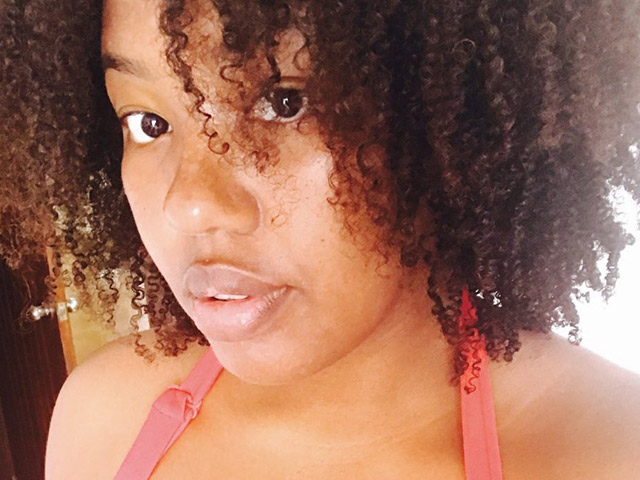 32 degree heat and moisture hungry afro hair are not the best combo. I was convinced that all of my holiday pictures would be full of frizzy and damaged hair but I was completely overwhelmed by the results of the Trepadora products I used whilst on holiday. Not only did they give me the moisture replenishment that my hair needed the minute I stepped of the plane, they also gave me amazing curl definition. By the end of the holiday I was a solid Trepadora convert! I've listed below the products that will help your afro hair thrive in the African heat. The only thing left to worry about is taking up some serious phone memory with all the selfies!
1. Acai Berry Fix Defining Gel
I love products that define my curls and was pleased with how this defining gel lived up to its name. Despite having various curls patterns on my head, the defining gel worked all over my hair and I didn't have to cocktail it with any other products. This will be great for those with a looser curl pattern who crave curls with a bounce.
2. Avocado Kokum Curl Defining Smoothie
There's something about smoothies. The consistency of smoothies works well with thick afro hair and this was no exception. It was my first time using a product containing avocado oil and this gets a big thumbs up.
3. Hibiscus Pink Cleansing Clay Wash
I expected this to leave my hair quite dry and straw like. However this product is specifically designed to remove build up without stripping your hair – perfect for the moisture lovers. It was a great product to use for my hair after it was weighed down with sand, debris and salty water.
4. Quinoa Repair Deep Conditioner
Our hotel had a steam room so I used the opportunity to give myself a real deep treatment after washing my hair with the cleansing clay wash. This product is super creamy and soaks into the hair well. After rinsing I was left with extremely soft and moisturised hair and I had comments of how my hair had more movement in it. If you're new to Trepadora, I would recommend purchasing this product first. It is now a permanent fixture amongst my loyal hair products!
Good for:
Thicker afro hair. Although my hair is a variety of textures and curl patterns, I have a lot of it and without the correct care it can become somewhat unruly – especially during drastic weather changes. The products worked really well with my thick hair but will also work well with thin or limp curls.
If you're a sulphate and paraben -phobe like me then you will love each and every one of the products that Trepadora sells. If you scour the labels searching for 'bad' ingredients, then you'll be looking for a long time. These products are complete nature in a bottle and will leave your hair in continuously great condition. No disappointing nasties and flawless looking hair. That's all a woman wants right?
To purchase the products that Vanessa tried, head over to the Trepadora website and see what other curl-friendly products they stock.