Streetwear label LRG are re-releasing their iconic Dead Serious hoodie, proving that you can never have too many skeletons in your closet!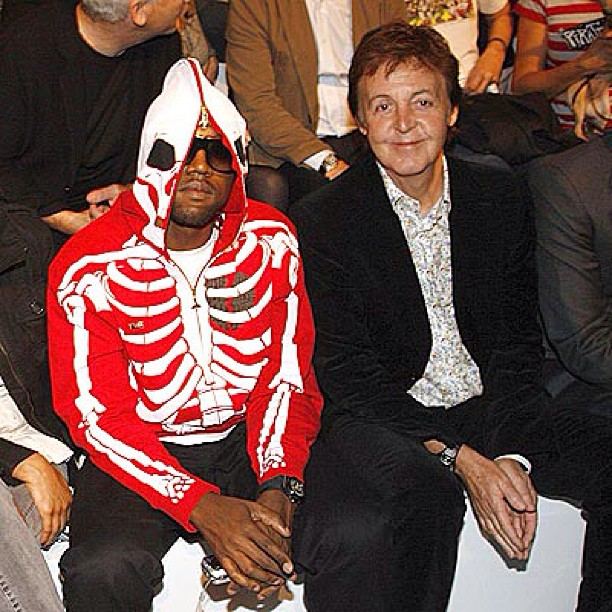 Lifted Research Group (LRG) is bringing back its iconic Dead Serious Hoodie which was originally released in 2005, and left a significant mark and legacy on the streetwear world. It was famously worn by Kanye West at the 2006 Stella McCartney fashion show, pictured with Paul McCartney.
LRG have gone back to the original manufacturer and factory, replicating the original design specifications and re-created this grailed piece, down to the finest details. The Dead Serious Hoodie ($100) is available in the original two colours black and red; the skeleton graphics glow in the dark and in case you're wondering, the eyes are mesh so you can see through them with the hoodie zipped up.
LRG X Benny the Butcher Collab
The brand has partnered with Benny the Butcher for the Dead Serious hoodie re- release. Benny, who hails from Montana Ave, Buffalo, NY, is 1/3 of the Griselda collective with Westside Gunn and Conway as well as the founder of the Black Soprano Family. He is a master of vivid storytelling street-raps depicting his life and the environment he grew up around.
You can catch the LRG Dead Serious hoodie's return on October 15th on L-R–G.com.
Check out these other bony offerings…