Shaneka Neymour has just created a range of relatable mannequin heads with black features and varying skin tones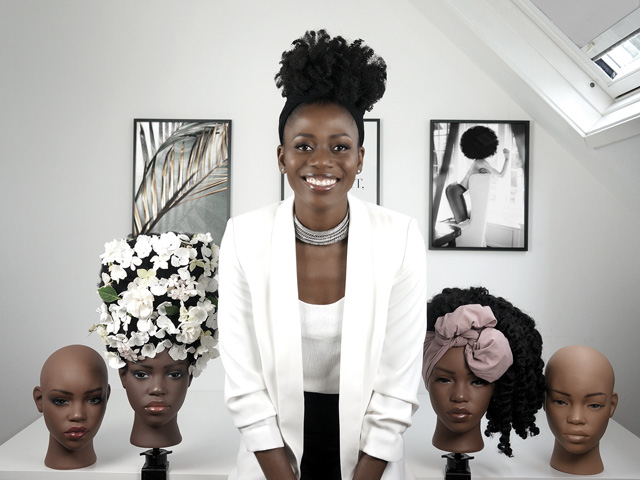 Entrepreneur Shaneka Neymour is a woman with a mission. In 2015, she launched Over The Top, a range of styled, clip-in afro hairpieces that comprised of fro-hawks and buns in natural textures. Now this serial entrepreneur is getting ready for launch of her new company Lady M in October.
With her brands, Shaneka aims to break new ground in the beauty market and introduce products that encourage pride, challenges the norm and secures a place within our multicultural society.
Lady M was created to add a much-needed touch of diversity, style and flavour on home dressing tables, retail store displays and online product demos within the black beauty space.
Meet 'Melanie' – a realistic, melanin supermodel mannequin head, who is truly in a class of her own.
"I started working on Lady M in March 2019 after realising that mannequins, cosmetology training heads and wig stands lacked diversity," explains Shaneka, who is based in Amsterdam. "Most of the black mannequin heads resemble European models sprayed brown, or their features look really unnatural. I simply couldn't relate to any of them and I don't think that I'm alone. Representation is important, especially in a time where it's all about change and we're beginning to acknowledge the black identity in the fashion and design industry.
Cocoa Supreme mannequin heads in three variants: Natural, Soft Glam and Full Glam
"Fueled by these emotions, I made it my mission to introduce new mannequin heads that look like us, flaunting relatable features and colours."
Lady M's first collection launches with Melanie, retailing at €50. Melanie is presented in a choice of three brown skin tones: Royal Honey; Cocoa Supreme and Divine Ebony, with each colour having its own range of makeup from bare-faced to a full glam look.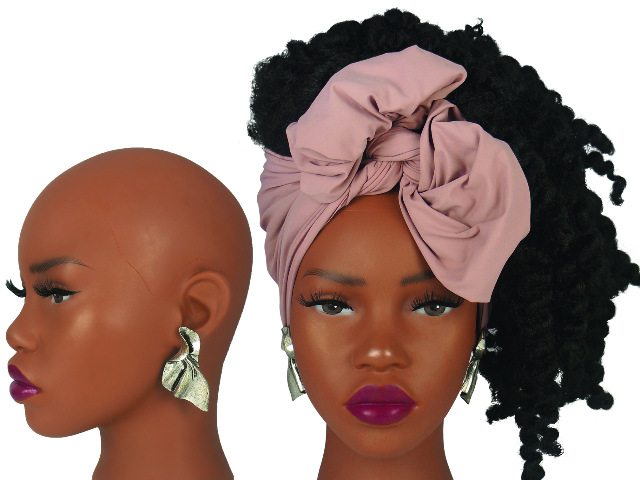 "Using our professional mannequin heads will be an asset to you in many ways within various disciplines," explains Shaneka, who sees these heads being used in different ways, ranging from styling/grooming, storing your wigs at home, to wig specialists making and promoting their creations to showcase their work.
"For entrepreneurs and retailers, mannequins offer visual appeal and boost sales," continues Shaneka. "By using our models you will surely benefit from their natural, realistic appearance to engage black consumers."
Melanie is now available for pre-order at www.shopladym.com
Instagram/Facebook | @ladymmannequins
---
More black entrepreneurs…