Little Omo is the UK's first inclusive brand with a passion for representing children of colour through educational products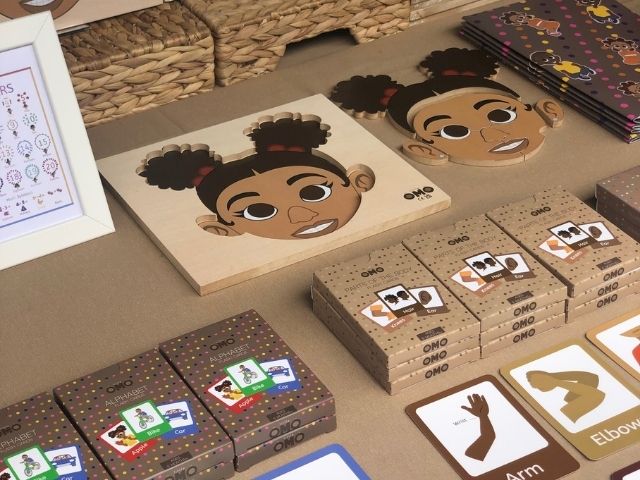 Ex-Destiny Child star Kelly Rowland shared some puzzles with her followers on Instagram. She claimed they 'made her happy' and 'she wished she had something like this when she was younger' the puzzles from Little Omo represent little kids from diverse backgrounds and in different complexions to represent what is reflected in society today.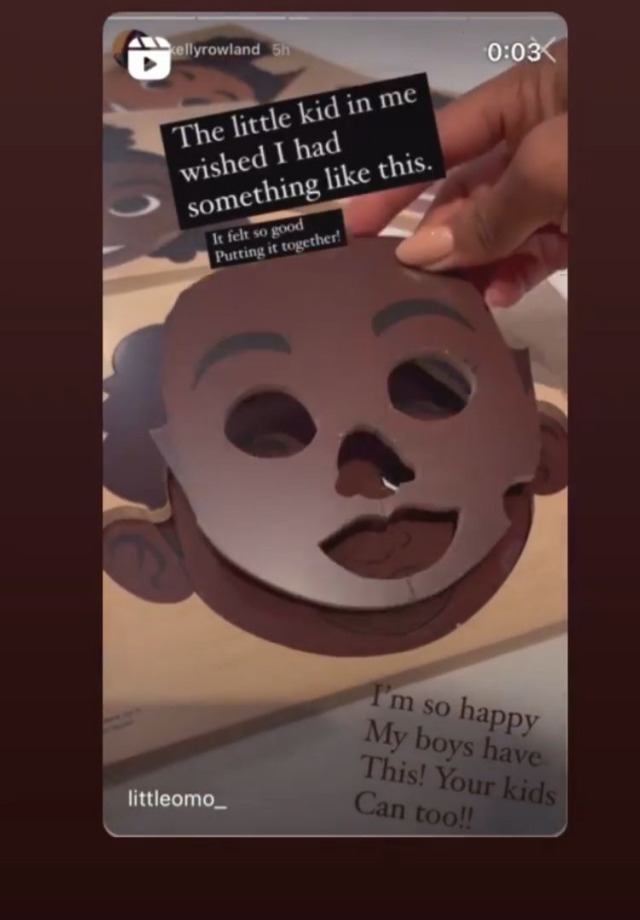 The brand was founded in 2020 by Desriee Asomuyide, who discovered that the UK market for educational flashcards representing children of colour was non-existent. It was important that her one-year-old son Isaiah, and other children like him, see themselves represented through educational and developmental resources.
Face puzzles are great for your children to learn about features in a fun way. The puzzle helps with fine motor skills, colour complexion and is overall a fun activity for you and your children to do.
Desriee, a first-time mum and fashion stylist with a BA in Fashion Design, channeled her passion for drawing, creativity, sustainability and representation of people of colour, into curating the unique and playful educational brand that is Little Omo today.
The meaning behind the brand name is of great significance to Desriee, telling a story of her culture and Nigerian heritage. 'Omo' means 'child' in the Yoruba language spoken mainly in the south-west of Nigeria. Desriee is very passionate about the flashcards featuring a variety of skin complexions, facial features and hair textures representing people from different backgrounds and cultures.
There are currently three sets available: The Alphabet, Numbers and Parts of the Body. The cards can be shipped individually or wholesale worldwide. Little Omo has independent stockists in the UK, Europe and Australia.
Desriee comments : "I have received an abundance of emails and messages from parents and guardians thanking me for creating such an impactful brand. Parents of dual-heritage, White, Asian and Black children from the UK, America and Australia have contacted me about the importance of my products for their children. It's such an amazing feeling, as a mother and business owner, to know that I am creating products that are helping shape the children of tomorrow."
Little Omo flashcards are of the highest quality and safe for children, whilst also ensuring the cards and packaging are made from FSC recycled materials and are made ethically in the UK. All the ink used is 100% eco-friendly, plant-based and manufactured from renewable sources. The cards aren't plastic coated so they are 100% recyclable.
Little Omo will continue to stand by their motto, "We are representing children of colour – today, tomorrow and forever."
Face Puzzles – £26.99 the inclusive range of face puzzles offers a fun way for your child to develop skills and identify parts of their face, shape and colour perception. Age range: 3 years and above.
Alphabet Flashcards – £18.99 featuring a 26 double-sided flashcard. It includes beautiful illustrations to help your child to develop with literacy, speaking, memory and language. A fun and playful activity for your child while also educating them about cultural awareness. Age range: 6 months and above.
Products are available to buy from Littleomo.com.