Mica Moore is a Welsh Olympic athlete who competes in sprinting and bobsleighing. Hear from Mica about her career and drive to leave a legacy
Mica Moore, an Olympic Athlete from Wales, competes in sprinting and bobsleighing. In this article, we will hear from Mica in her own words to grasp what has driven her throughout her career so far and why leaving a legacy is so important to her.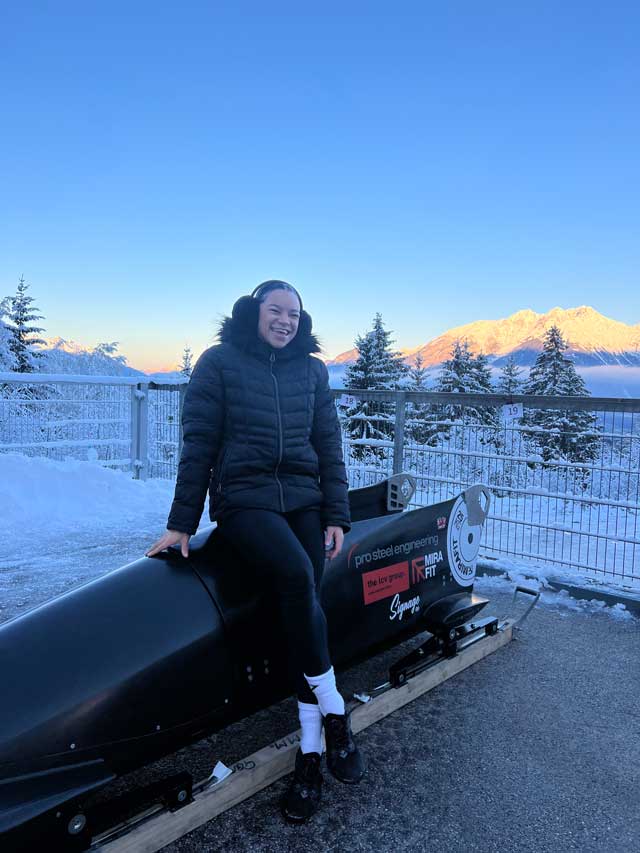 Who is Mica Moore?
Mica Moore is an athlete who represents her country and is proud to do so. It's been a long journey which started when she was very young when playing Hockey for Wales. Mica has always loved sports, and this has taken her all over. This winter, she was on a road trip to Europe and into the Norwegian mountains with her Bobsleigh in a van.
Background
Mica Moore was always a sporty child; she grew up in the valleys of Wales near Newport. Mica took every opportunity to be involved with sports and is already considered an influential personality in her own right. Her natural passion for sports, sunny disposition and energy levels have contributed to Mica becoming a commentator on British sports. Those who meet Mica are always struck by the radiance and enthusiasm she has.
Putting yourself out there! You may have seen Mica on Total Wipe Out or Ninja Warrior, and you may or may not see her on another upcoming TV show too. Mica believes opportunity does not wait; you need to go and get it, so she leads by her own example.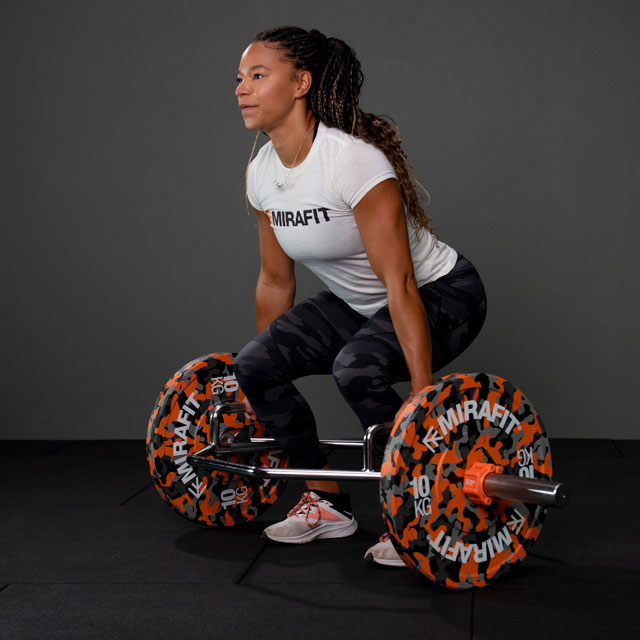 Mica hopes that others like her, where opportunity is not always readily available, will see her journey and be inspired to begin their own. Mica's story is one about trying hard to succeed and not being afraid to pivot and do something new, however uncomfortable it may feel at first.
Despite achieving success, Mica remains down-to-earth, training every day on the tracks and in the gym. But much of her fitness regime is completed with home gym equipment provided by one of her sponsors Mirafit.co.uk, from her now signature shipping container gym! Showing her resolve and dedication, rain or shine, Mica remains committed to training hard, performing well and engaging her loyal social following, who have, and continue to support her journey.
Mica is an influencer who represents ladies' fashion and is also an ambassador for Fabletics.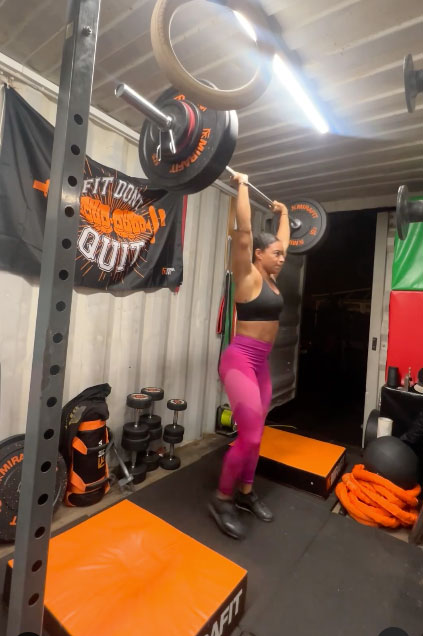 Challenges
What were your personal challenges?
"As a child growing up, there seemed to be very few inspirational people of colour in athletics to follow and influence me. Looking around when I was going through school, there were few people like me focused on pursuing sports professionally. As I rose through the ranks, I remained committed to making a difference. I feel so grateful for the support that I have received and to those that have encouraged and supported me, my family, my sponsors and my followers. They keep me motivated always!".
Have you faced challenges in your role?
"Yes, you may have read, recently, I stepped down from Bobsleigh due to a developing negative environment. I stood up for myself and the future of the sport and reported this to the BBSA. I want others to know that it is ok to speak out. Without these brave acts, there will never be change.
"I am regrouping, but I will always bounce back as I have throughout my life, and change is ok too. It's how you deal with it that matters; I am positive, determined and excited about the future."
Mica presents The Match
Mica's legacy
When we spoke to Mica, she described her legacy quite simply as an opportunity to inspire the next generation of athletes by representing people of colour both on the track and off the field. Mica's legacy extends beyond the borders of Wales, and she hopes that her down-to-earth, girl-down-the-road approach removes any perceived boundaries for anyone interested in sport and representing their country – Most of all, she wants young girls to see someone like them, trying hard and reaching their goals.
Mica's final thoughts "I hope that you enjoyed this article and it has inspired you to get out and try something new. Finding your place in the world is difficult enough, so focus on what you're good at and what you enjoy; that way, you can work with a smile on your face! Mica x"
Follow Mica on Instagram.